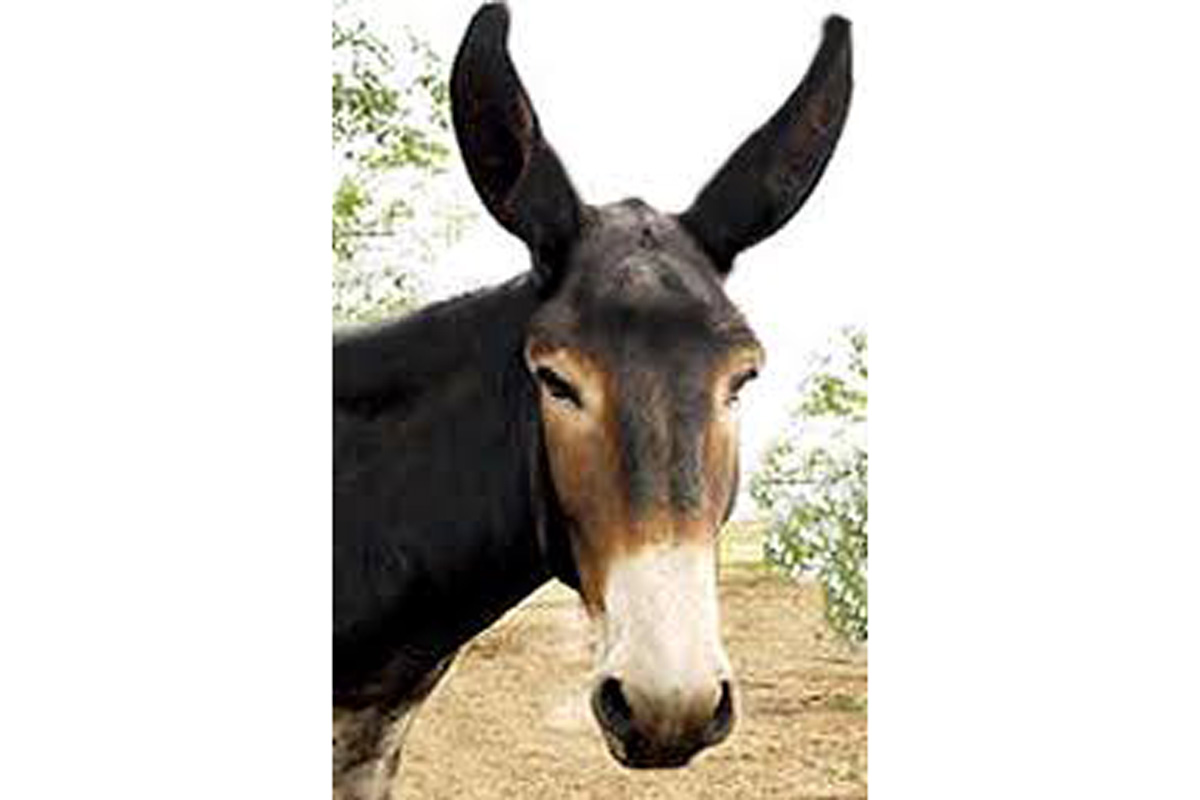 Old timers used to say, "Anybody who's ever tried to put a braid in a mule's tale knows a thing or two more about the process than
someone who hasn't."
During the 1940s my father had a mule named Soldier. He had a US brand on his hip and when I asked what that meant dad thought
about it for a moment and replied, "Un-Safe."
The crafty, irascible mules are among the unsung heroes of the Old West. They've been credited with locating rich lodes of gold and silver; and they were crucial to the success of the U.S. Army's campaign during the Apache Wars.
Oscar Hutton was employed by the Army as a packer at Old Camp Grant in the 1870's and he considered himself numero uno when it came to understanding mules. He was understandably upset one day when one hauled off and kicked him in the jaw. He never recovered from the shock and died soon after. His friends claimed, however, he didn't actually pass on to his great reward from the lightning hooves of a bronco mule but from the humiliation of being outsmarted by the rascal.
Joe Felmer was an Army scout at the same military post. He'd been married to an Apache woman at one time and considered himself able to match wits with the best of the wily warriors.
Recently some pesky braves had been sneaking down into his pasture and stealing his mules. He was determined to get even and came up with a foolproof plan. He bought a surplus Army mule at an auction that was so useless and lazy that nobody else would bid on him. In fact the mule was so ornery and scarred up they'd named him Lazarus.
Joe planned to put Lazarus in his pasture and wait for an Apache to jump on his back. "That lazy mule won't move for nobody and that 'pache is going to be a sitting target." What a scheme!
Sure enough a couple of days later three young Bucks ran out of the brush and jumped on Lazarus' back. True to his nature, Lazarus didn't budge. The Apache in front quickly slipped a horsehair bridle on him in an instant. The other two were furiously kicking him in the side with their heels. Sure enough Old Lazarus stood still.
Felmer grabbed his rifle and started to take aim. Just then, the Apache on the rump ripped off his sash and drew it up under the mule's tail and began sawing back and forth. That Ol' Lazrus's butt was smokin' like a chimney. His ears perked up, his eyes lit up and he lit out running like a Kentucky thoroughbred. The last seen of Joe's mule, he was hightailing it across the desert dodging cactus and jumping across arroyos with three Apache braves holding on for dear life.