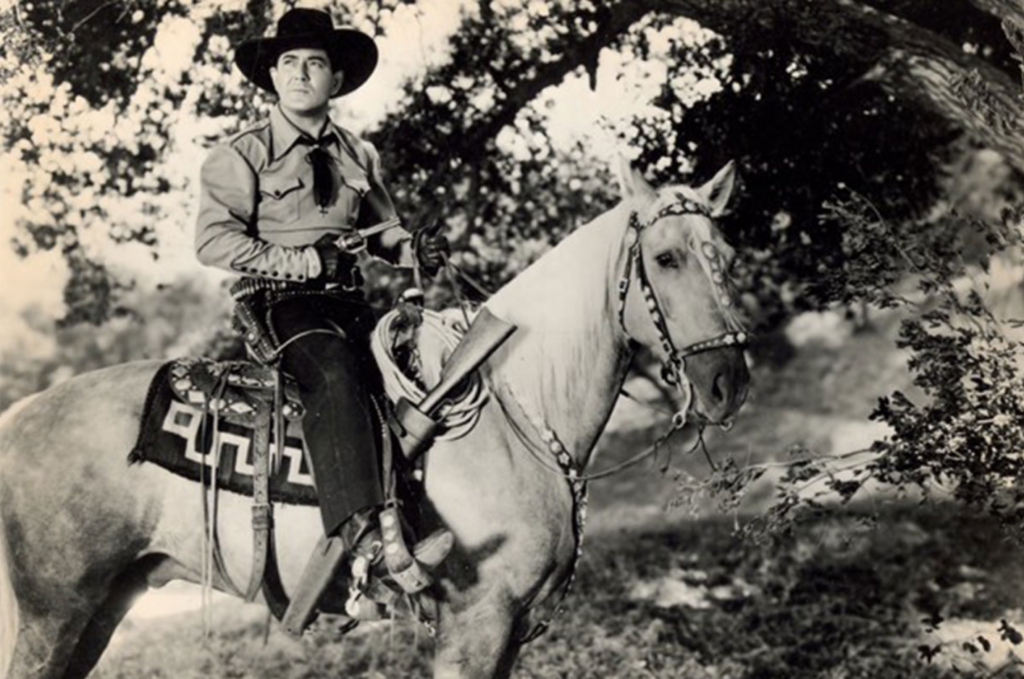 Many of these early day silver screen cowboys had been real working cowboys earning $30 a month and found on western ranches from Texas to Montana. They could earn $30 a day in Hollywood working as stuntmen and extras. Some like Buck Jones, Art Accord, Ken Maynard and Hoot Gibson went on to become stars.
Johnny Mack Brown was an All-American halfback for Alabama with movie star good looks. In the 1926 Rose Bowl where he scored two of his team's three touchdowns in an upset win over the heavily favored Washington Huskies. He was named Most Valuable Player and Alabama won the National Championship. The game is commonly referred to as "the game that changed the south."
The handsome halfback was a hit in California the movies came calling. His first cowboy movie was King Vidor's "Billy the Kid" in 1930 and his forty-year movie career spanned from 1927 until 1966.
Johnny Mack married his college sweetheart in 1926 and they remained married until his death in 1974.