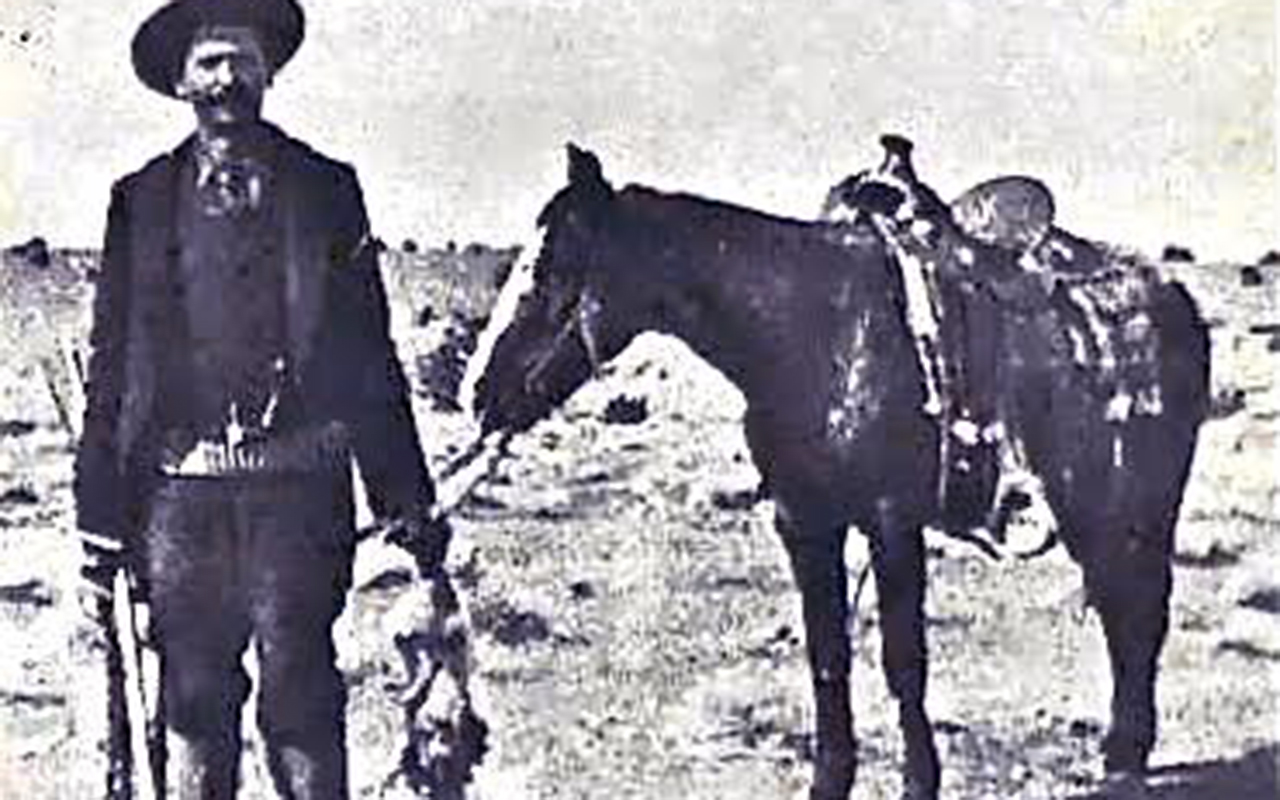 Frank Wattron wore many hats during his years in Holbrook. Along with running his drugstore, he was the first elected Sheriff of Navajo County in 1896. He was constable a few times, deputy sheriff and eyewitness when Sheriff Commodore Perry Owens had his shootout with the Blevins. but he's best-remembered for his colorful days as justice of the peace, holding court in his drugstore.
One of my favorites was a story told by territorial judge, Richard Sloan. A train carrying a bunch of Army troops stopped in Holbrook and while the train was in the station one of the soldiers was arrested by the constable for fighting. He was taken over to the drug store where Frank also dealt justice. At the time he was busy filling out a prescription. Without stopping he asked. "What's the charge?"
"Disturbing the peace," replied the constable.
"Are you guilty?" Frank inquired, without looking at his prisoner.
"I reckon I am," said the soldier.
"Got any money? Frank asked.
"I've got about twenty dollars," came the reply.
"Then give it to the constable and get the hell out of here; your train's leaving."
The soldier took off running for the train station and jumped aboard just as the engine started to gather a head of steam. By this time Frank had finished preparing the prescription, got down his court record to document the case. After picking up his pen, he paused a moment and then said to the constable. "Ben, what was the name of the defendant?"
"Dam-fino," replied Ben.
"All right," said Frank, who then proceeded to write: Territory of Arizona vs. defendant, Damfino.