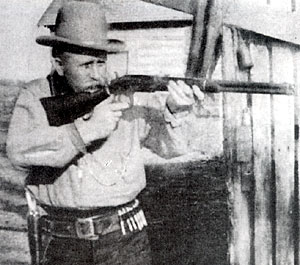 Bill Tilghman made his mark with the boomers and sooners.
Bill Tilghman is famed as a lawman of the Oklahoma and Indian territories. But he was also a settler and homesteader. During the land rush of 1889, Tilghman claimed land in the new town of Guthrie, building a store that he used to finance other acquisitions.
In the 1891 rush, Tilghman staked out a ranch. It was only after that he became a deputy US marshal. But he took advantage of one more land rush, this one in 1893. A new town, Perry arose from the dust—and Bill Tilghman was hired as its first marshal.