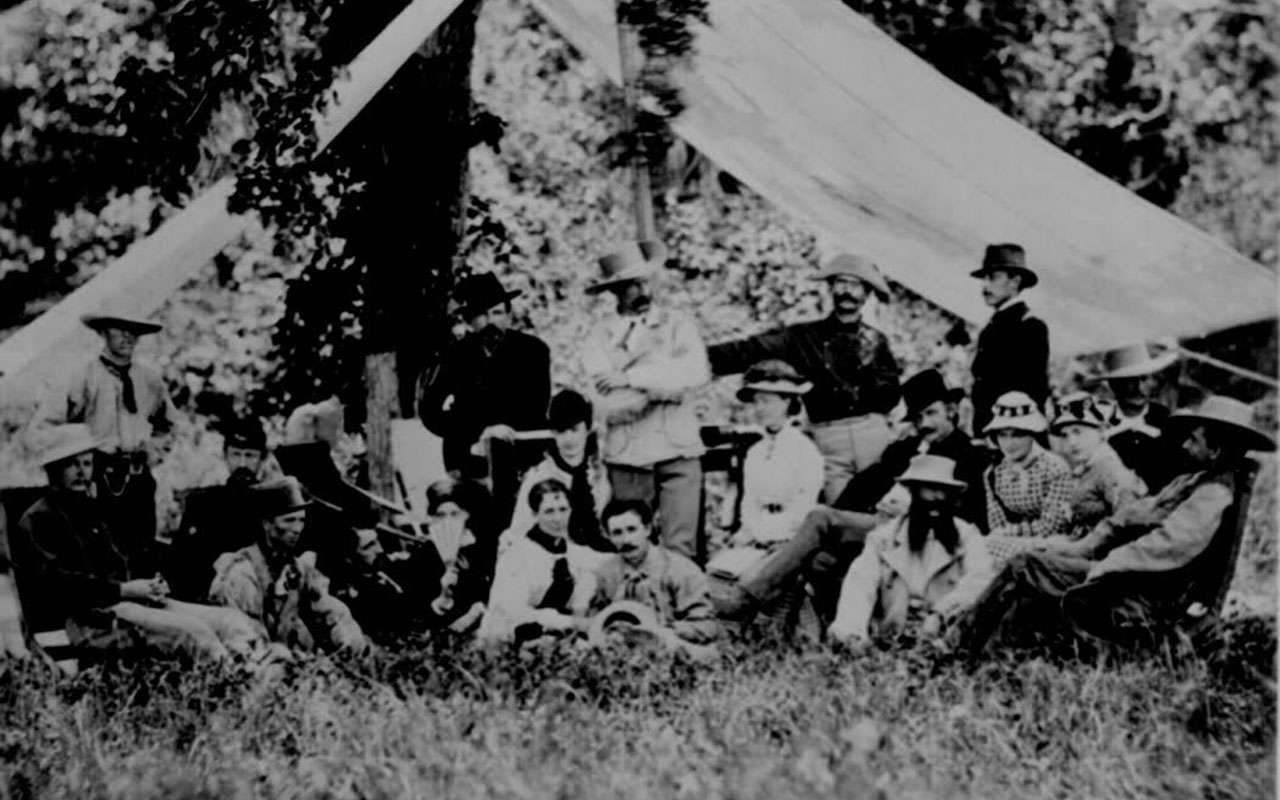 In the early 1850's Sir George Gore, a British nobleman, bestowed with enormous wealth and a thirst for adventure, decided to go on a hunting expedition in the wild American West. He expected to find great herds of bison, not to mention all the deer, elk, bear and wild birds all awaiting the honor of being gunned down by Sir George's vast armory.
Not one to forsake necessary royal comfort to the hardships of  wilderness life, Sir George launched his rambling three-year trek of several thousand miles, across the Great Plains to the Rocky Mountains and back in 1854. Not allowing anyone or thing that might encumber his grand adventure he was accompanied by 40 servants to see to his every need, including three milk cows, more than 100 horses, 27 wagons and a full stock of fine wines and other delicacies. At night he slept beneath a striped tent, his large brass bed set down upon fine rugs.
By the time Sir George returned to his familiar stomping ground in England, he had disposed of some $500,000. That would be  $15,422,678.57 in today's dollars. No doubt he considered that a small price to pay for the adventure of a lifetime and the shooting of bison and other game that he shot for pleasure.
Although Sir George Gore may have set a new standard for "roughing it" in style, he was not the first or the last European who would make the American West their playground. Some came merely to hunt; others came to observe the Indians or play and at being ranchers or frontiersmen. Still others were scientists interested in collecting Plains flora and fauna. Many recorded these observations in dairies, sketches and paintings, which became valuable records of life on the plains just before the region yielded to the white man's incursions.