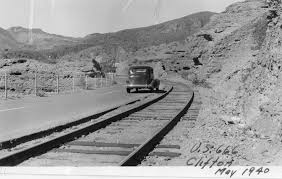 The Coronado Trail was named in 1926 for the Spanish explorer and conquistador, Francisco Vasquez de Coronado who passed through the area in 1540 in his quest for the fabled Seven Cities of Gold. It runs from Alpine, through some of Arizona's most scenic country, to Clifton along 135 miles of narrow, winding road near the Arizona-New Mexico border.
During the 1920s and 1930s, the dirt road was designated State Route 81. It began at Sanders going south to Springerville, Alpine, Clifton and eventually all the way to Douglas on the Mexican border.
The origin of Route 666 began in New Mexico going from Gallup to the Colorado border. The road was upgraded to a U.S. Highway in 1926 and designated Route 666 to serve the Four Corners area. The new designation was appropriate, per the numbering guidelines for U.S. Highways, as the sixth spur along the highway's parent, Route 66, branching off at Gallup, New Mexico.
In 1938, the south end of U.S. 666 was extended west of Gallup, into Arizona along Route 66. Although it had been listed as 666 on Arizona Highway maps for three years in, 1942 it officially replaced State Route 81.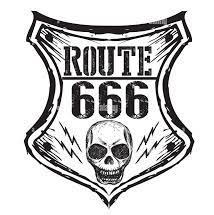 Almost from the beginning Route 666 was known as the "Devil's Highway" because many Christians believed the three sixes has a Satanic connotation and is the "Number of the Beast" as described in the Book of Revelations in the New Testament.
Because of the high number of highway fatalities on the road in New Mexico north of Gallup, some thought the highway was cursed, adding to the mystique. Highway-sign-thieves persisted in acquiring the signs as souvenirs. These were the primary reasons that Arizona changed it to U.S. 191 in 1992. New Mexico followed suit in 2003.
U.S. Highway 191 remains a scenic road between Clifton and Alpine, but one to be taken slowly. Some observers have counted over 400 curves along the 90 miles of road between the two communities, most of which must be taken at 25 mph or less.
In 1940 Ross Santee in his acclaimed Arizona Guide Series described it as a dirt road wide enough for only one car. Cars going downhill upon meeting a car coming up the hill, had to back up to a turnout. The Coronado Trail was not completely paved until 1963.