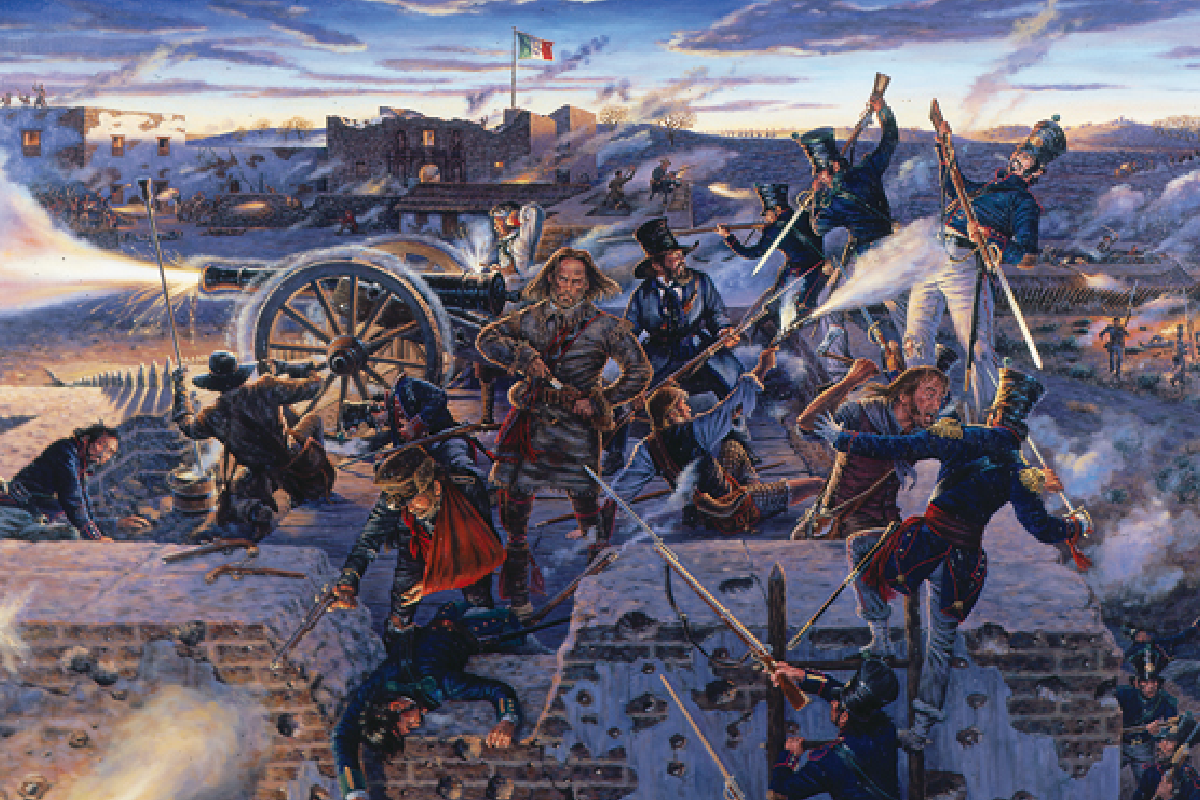 Did Sam Houston ever call the Alamo a death trap? Did he order Jim Bowie to burn it down and to get out of the area?
Historian, Bob Palmquist wrote: "Houston did not order Bowie to destroy the Alamo. Houston had ordered Bowie to destroy the fortifications in town, across the river from the Alamo, but he was unequivocal as to whether or not to blow up the Alamo."
He also dispels the myth there was a fierce rivalry between Travis and Bowie. "They clashed before the onset of the siege but ultimately agreed on joint command. Bowie's illness obviated any lingering tension."
Here's the skinny on what took place. The Alamo was a mission the Texans converted into a fort and Houston knew it would be difficult to defend. Also he believed the Texas Constitution, Government and the Army needed to be in place before military operations could begin. Actually, the Texans declared Independence on March 2nd, 1836, four days before the Alamo fell, however, it's doubtful if the defenders were aware of this.
The only formal military to come to their relief was Colonel William Barrett Travis and his cavalry. Others, including David Crockett came in small groups. While Travis was calling for reinforcements, he warned that if the Alamo fell Santa Anna's army would ravage the Texas communities to the east and that's what happened.
Was it worth it? They delayed General Santa Anna for nearly two weeks, buying Houston valuable time and the little band of angry Texians inflicted heavy casualties on the enemy a month later at San Jacinto. Importantly, it rallied the Texans gave them a rallying battle cry that will never die.