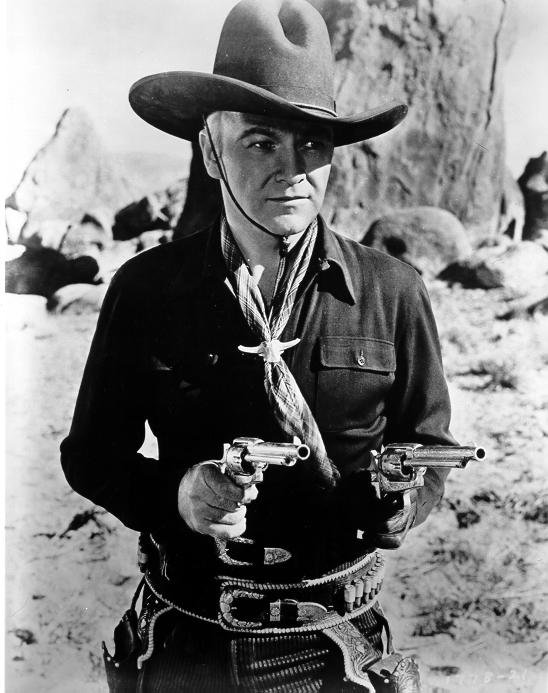 Hollywood matinee idol William Boyd had a wicked reputation as a boozer, womanizer and hell-raiser. In time his career foundered; nobody wanted to take a chance on hiring him. In 1935 Hollywood decided to make a movie about Clarence E. Mulford's 1904 fictional cowboy Hopalong Cassidy.
The real Hopalong in Mulford's short stories was a rude, foul-mouthed ruffian with no ambition and a sidekick of protagonist Buck Peters. He also had a gimpy leg, hence the name. In reality Boyd was more like the original Hopalong when he got the role.
The new Hopalong was transformed into a clean-cut hero. It's said Mulford fainted when he attended a movie starring Hollywood's version of his seedy character.
At first Boyd was terrified of horses but he soon got over that. Contrary to popular belief he wore Navy blue but in black and white films it looked black. As time went by Boyd became so inspired by the fictional cowboy he played, he quit drinking, smoking and the wild parties. He stayed faithful to his fourth wife from 1937 until his death in 1972. When asked about his change of character he replied, "When you've got parents saying what a wonderful guy Hoppy is, what the hell do you do? You've got to be a wonderful guy."