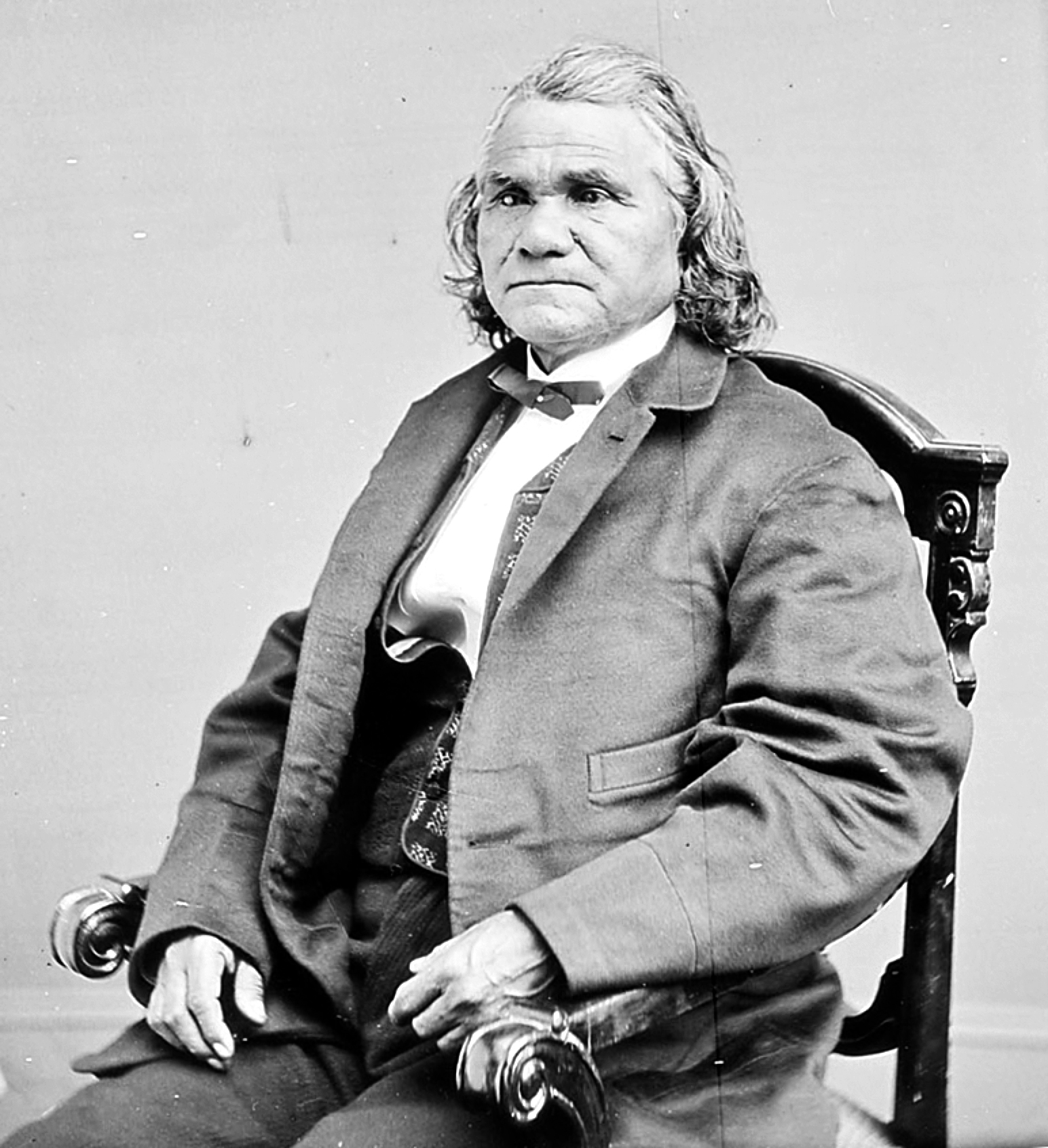 Cherokee leader Watie signed an unpopular treaty.
Stand Watie was a controversial Cherokee leader. He and several members of his family signed a treaty with the US in 1835 that gave up tribal lands in the southeast and accepted reservations in the Indian Territory. Other Cherokee leaders refused the treaty and had to be forced to relocate. They were furious and sentenced the treaty signers to death in 1839. Only Stand Watie was spared.
Three years later, he killed one of the men who had executed his kin. Watie was tried and acquitted based on self-defense.