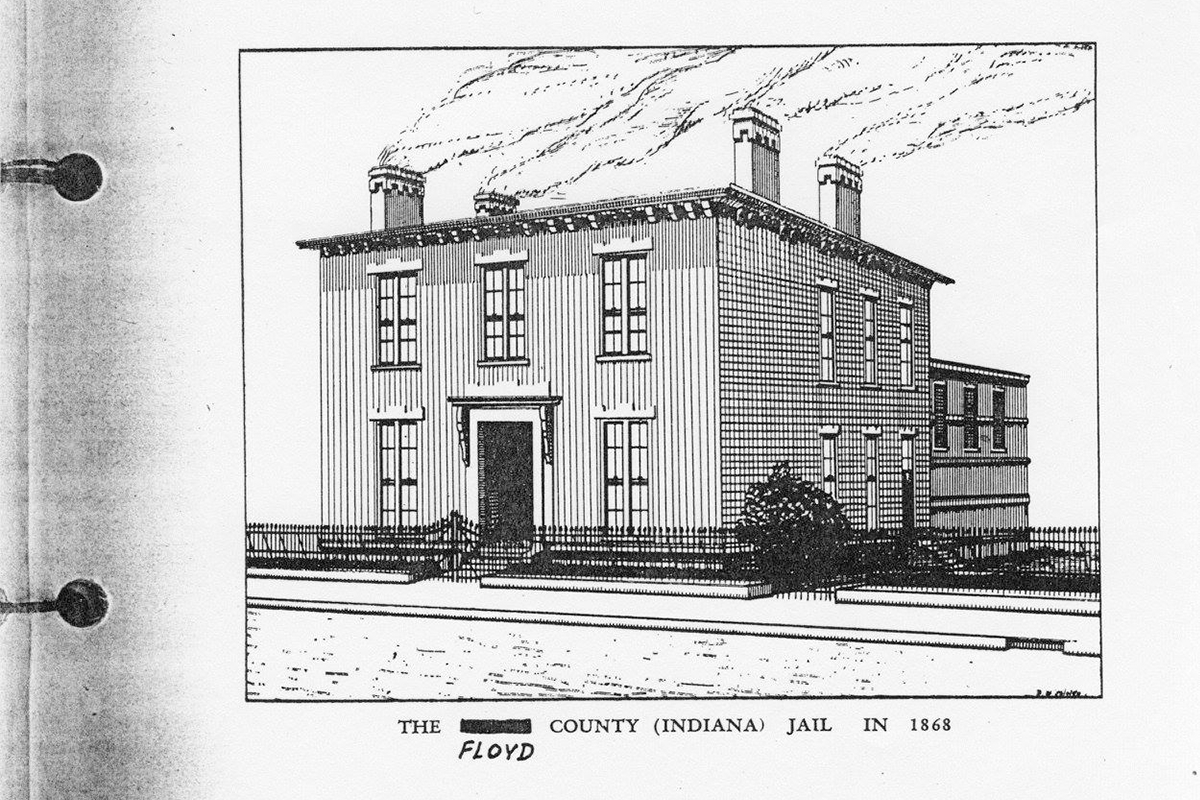 Tear It Down!
The strange tale of officials who feared their jail might get used…
In 1867, local authorities tried to condemn the Floyd County (IN) Jail.  It was a curious move since the building was only a few years old and it was considered one of the strongest jails in the Midwest.  There was an ulterior motive.  The county fathers feared that members of the Reno Gang would be housed there.  If so, the town of New Albany could come under attack from vigilantes or other outlaws.
The condemnation attempt failed. Four members of the Reno outfit were lynched there in 1868.  The jail was in service until 1962.