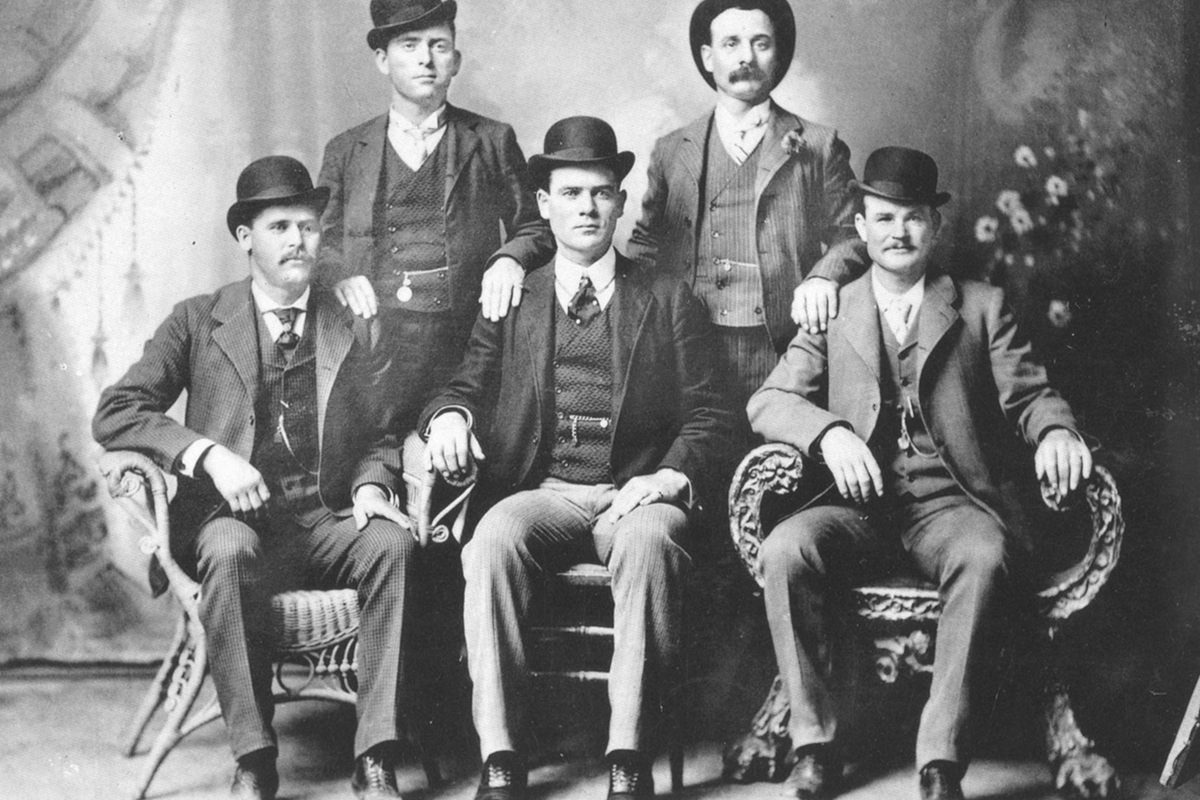 By the early 1900s the law was closing in and Butch was beginning to feel the pressure. He considered going to South America. The cattle industry was big in Argentina. He decided to pull a couple more robberies to finance the venture. The first was in the summer of 1900 at Tipton, Wyoming and the second in September, Winnemucca, Nevada.
Author Dan Buck writes, "As for Winnemucca, there some controversy as to who was involved in the Winnemucca holdup. No one was caught at the scene or caught later with the money. There is some consensus that Sundance, Cassidy, Will Carver were the perpetrators."
The outlaws took the loot and headed for Fort Worth where they bought expensive suits, silk shirts, and new boots and frolicked in the tenderloin district aptly named "Hell's Half Acre." The three fanciest sporting houses and the favorite haunts of the Wild Bunch when they were in Ft Worth were those of Mary Porter, Jessie Reeves and Josie Belmont.
The boys were also in Fort Worth to attend Will Carver's wedding to Lillie Davis, aka Callie May Hunt, one of Miss Porter's girls. The wedding did take place but no official record of it can be found.
Butch, Sundance, Will Carver, Ben Kilpatrick and Harvey Logan brazenly posed for a local photographer in their new duds. The photographer liked the picture so well he put in the window of his shop where a passing lawman recognized one of the outlaws. The agent credited with spotting the "Fort Worth Five" photo is Wells Fargo special agent, Fred Dodge, however he never mentioned it in his memoires.
Copies of the "Fort Worth Five" were printed on wanted posters and plastered all over the West. By that time however, Butch, Sundance and Ethel Place were in Argentina and Carver. Logan and Kilpatrick were dead, so the famous photo did not cause their demise.
Without Butch to mastermind their outlawry some members of the Wild Bunch didn't fare so well. On April 2nd, 1901, Will Carver was shot to death was shot to death in Sonora, Texas while casing the local bank.
Ben Kilpatrick, the "Tall Texan" and his wife Laura Bullion a former Ft. Worth prostitute were tracked down in St. Louis in November 1901. He was sentenced to 15 years in prison. He was released in 1911 and a year later, on March 12th, 1912, Kilpatrick met the grim reaper during an attempted train robbery, when he was beaten on the head with a mallet.
Harvey Logan, aka Kid Curry, George Kilpatrick, Ben's brother and Dan Sheffield, a friend of the Kilpatrick's, robbed a train near Parachute, Colorado on June 7th, 1904. A posse caught up with Harvey near today's Silt, Colorado the next day and following a gunfight in which he was wounded he died with a bullet in his head.
One by one the members of the Wild Bunch were dying with their boots on or in prison.