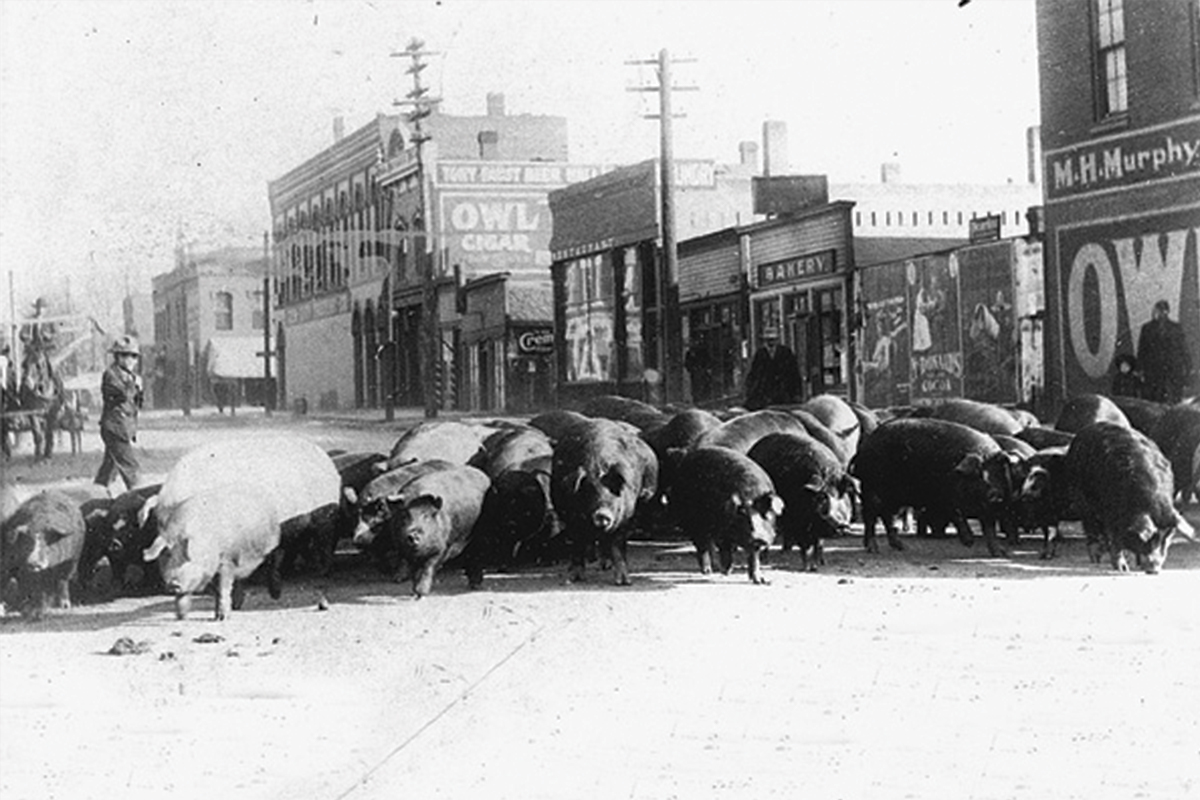 During the mid-1840s two Englishmen, Tom Candy Ponting and his partner Washington Malone a trio of erstwhile stock dealers, came up with a grand plan to drive a herd of Texas longhorns all the way to New York City.
They planned to buy and sell cattle, all the time saving their money, so they could ride to Texas and buy Longhorns. Then, they would drive them to New York—all the way from Texas. A cattle drive such as this had never been tried before.
But fate played a dirty trick: In 1845, an outbreak of hoof and mouth disease in England, caused the English to repeal the Corn Laws and the Irish potato blight, all contributed to an earlier voyage than planned. Ponting and his brother John embarked on a six-week-trip to the United States.
By 1853 the enterprising Ponting brothers and Washington Malone had saved enough $50 dollar gold pieces to buy a herd of Texas longhorns. While John remained in Illinois, Tom and Malone headed for Texas. Wary of carrying so much gold they concealed the gold in small leather pocket money belts. The belts were attached to their suspenders worn between two shirts.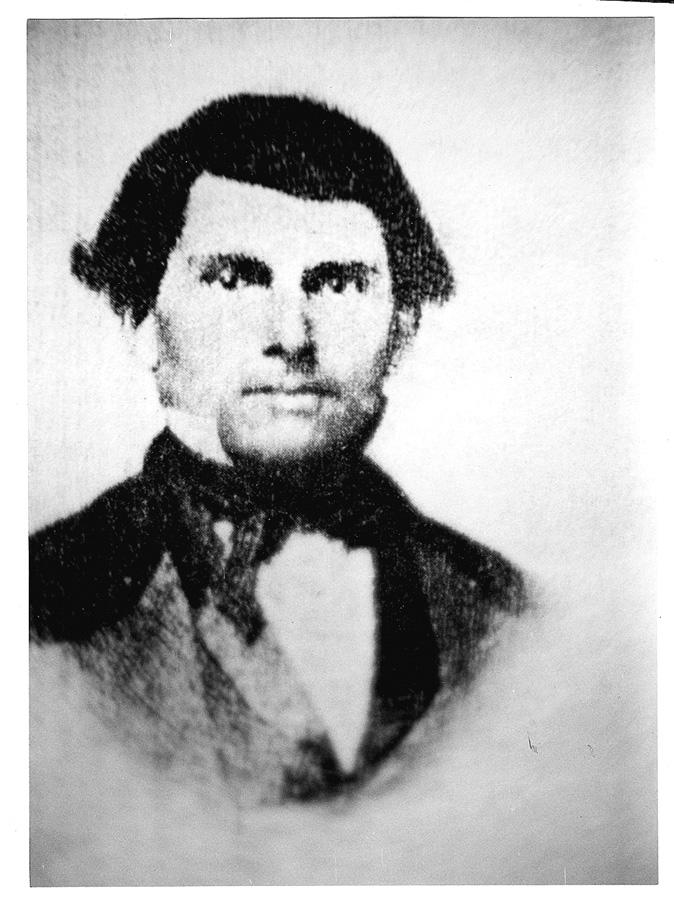 Their first stop was St. Louis and from there they went horseback making about 30 miles a day. For about 50 cents a day, they paid for supper, bed, breakfast and feed for their horses. They rode south for Springfield, Missouri, and Louisiana before finally reaching Texas. They hired a cook, bought a wagon, canvas for a cover and a yoke of oxen. Then they began to make queries as to where they could buy cattle. Ponting was also wanting to purchase a herd of hogs. When asked why he replied, that he planned to feed them corn and figured he would need about three hogs to every two steers. The cattle would eat the corn and when they defecated along the trail, the hogs would subsist on the corn feces.
One Texan opined, "Well, I have heard you Yankees were very tight, but I did not suppose you were so tight that you would try to fatten hogs on the same feed as the cattle."
Helping the men round up a herd was Jesse Chisholm, who had a ranch in the Choctaw Bottoms southeast of Sherman. Chisholm was a Tennessee-born rancher, Indian trader, interpreter, and guide who grown up around Fort Gibson in the Nations of eastern Oklahoma. In 1865, he would lead a train of freight wagons from near present-day Oklahoma City into Kansas along the route that came to bear his name.
A steer that cost $8-$12 in Texas sold for $80-$100 in New York City. They purchased 700 head of Texas cattle and with Chisholm's help, pushed them across the Red River and pointed them north, the beginning of a journey of over 2,000 miles to New York City. The trip took them over a year.  Ponting wrote about his apprehension crossing the Indian Territory, noting their greatest danger turned out to be crossing the treacherous rivers.
They crossed the Mississippi River at St. Louis. He sold some of the cattle in Ohio cutting the size of the herd to about one hundred and fifty. In Indiana they loaded them on a train, unloaded them at Cleveland headed up the Erie Road and into the state of New York.
They arrived in New York City with one hundred thirty-five head. New Yorkers had never seen a Texas Longhorn. Those long-legged and durable longhorns traveled about 1,500 miles on foot and another 600 by rail.
Ponting went on to become a wealthy cattleman, shipping cattle from Abilene, Kansas to Chicago, New York, England and Holland.