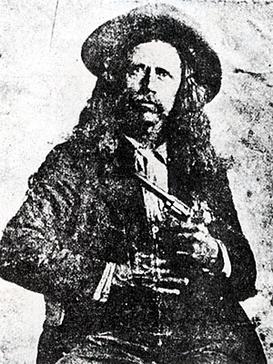 A successful outlaw got out of the game at the right time.
Nathaniel Reed was called "Texas Jack"—a bit odd since he was from Arkansas and rarely spent time in the Lone Star State. But he was a pretty successful outlaw, robbing train, stagecoaches and banks throughout the West from 1885 to 1894. Wounded in a holdup attempt, he turned himself in but spent only one year in prison.
When he got out, Texas Jack became an itinerant preacher, praising God and warning against the evils of sin. He lived a long life, dying in 1950—in his own bed–at the age of 87.