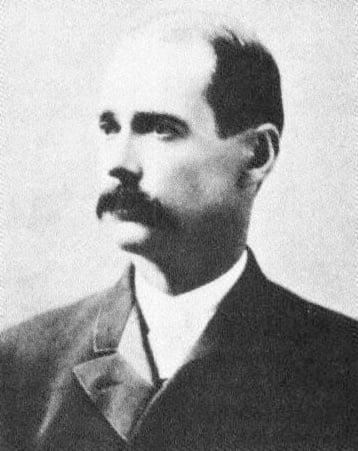 John Behan testifies in the OK Corral hearing.
November 2, 1881. Cochise County Sheriff John Behan takes the stand in the OK Corral preliminary hearing. He tells the court that he tried–unsuccessfully–to disarm both parties prior to the gunfight. Several of the Cowboys didn't have weapons. The Earps/Holliday opened fire while at least a couple of the Cowboys were trying to surrender.
This is different than what Behan told The Nugget newspaper a couple of days before (without attribution), that the lawmen were in the right. Defense attorney Tom Fitch knows that. He's laying a trap for when Ike Clanton testifies later in the proceedings.