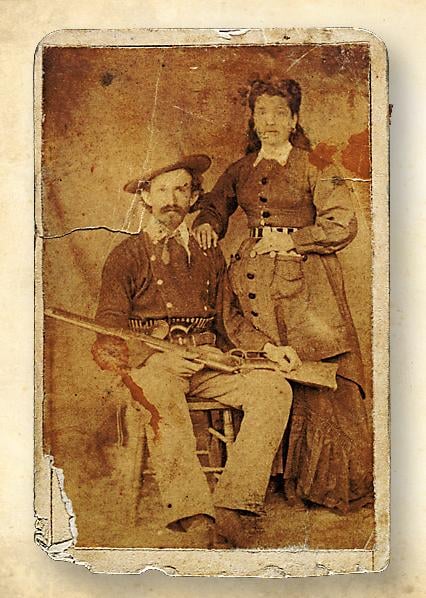 Charlie Bowdre wore the Kid's sombrero…and paid for it.
On December 23, 1880, Billy the Kid pal Charlie Bowdre bit the dust. And it happened, in part, because of his choice of hat.
Members of Kid's group were holed up in a rock house at Stinking Spring, New Mexico Territory. Outside, a posse led by Lincoln County Sheriff Pat Garrett waited. Early in the morning, Bowdre came outside—wearing Billy's sombrero. The lawmen opened fire, thinking they had the outlaw leader in their sights. Their bullets mortally wounded Charlie. A few hours later, the rest of the group surrendered.