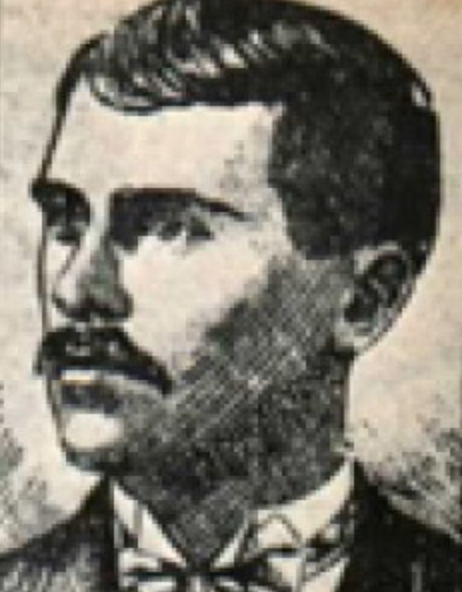 A gunfight between an outlaw and a lawman killed both.
Ed Short (picture) was marshal of Hennessey, Indian Territory and a deputy U.S. marshal in 1890. He arrested Charlie Bryant—a member of the Doolin Gang—in 1891. Short took the prisoner by train to Wichita, Kansas.
But while the lawman was taking a break during the train's first stop (at Waukomis, OT), Bryant grabbed a handgun. The pair shot it out on the platform. Short hit Bryant with a fatal shot to the heart. The outlaw's bullet leaves a mortal wound in the lawman. The pair are laid out next to one another on the platform.