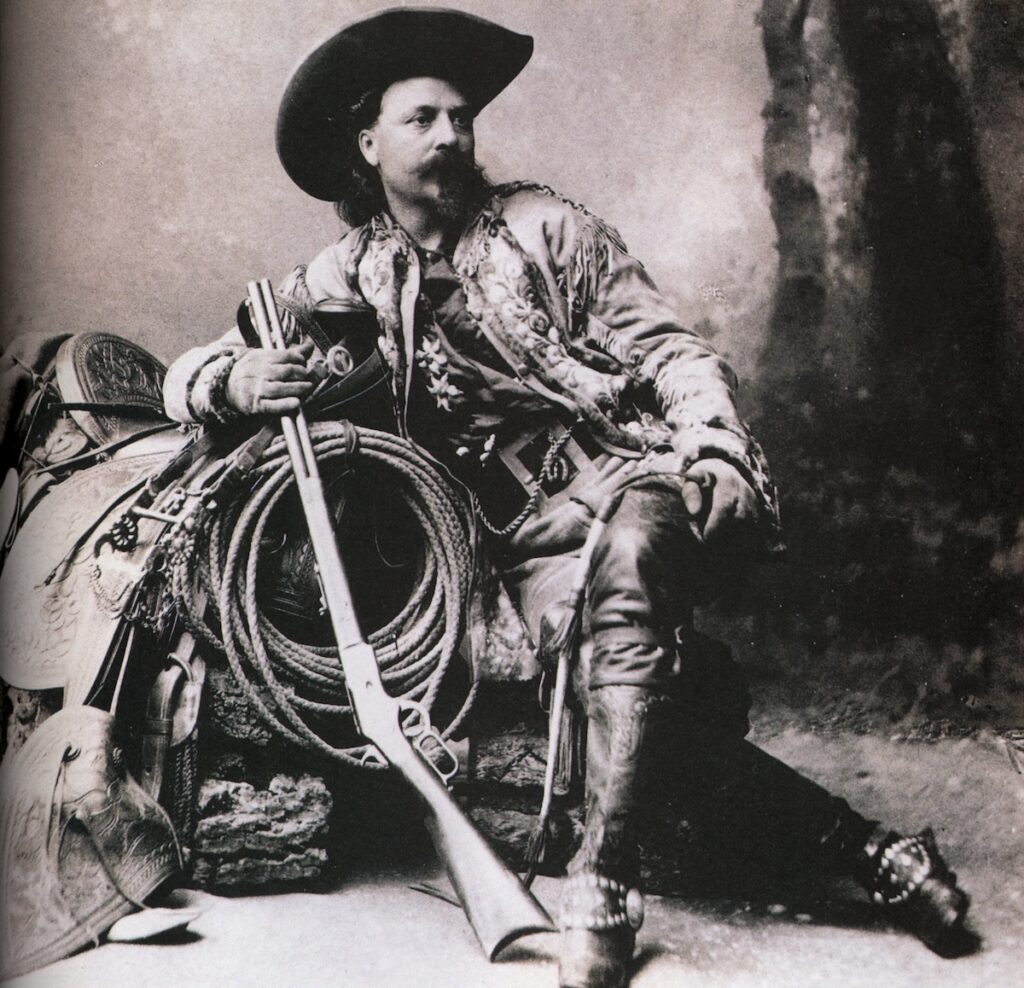 Myth is based on what we would like to believe while Legend takes the truth and enhances its meaning across the passage of time. The era of the "Old West" is generally considered those years between the end of the Civil War and 1890. The times and the land combined to produce a great western epic. When it ended the nation fell heir to bold legends.
One man was determined, mostly out of self-interest but also with a sincere desire to preserve those legends was William Frederick Cody. The world came to know him as Buffalo Bill. He wasn't perfect but then neither are most celebrities both then and now.
He had a stormy marriage to Louisa "Lulu" Frederici that lasted fifty years. It was not a marriage made in heaven. He tried unsuccessfully to divorce her. One time in a fit of jealousy she accused him of having an affair with that paragon of virtue, Queen Victoria. The press embraced her outrageous behavior and gave it plenty of coverage. She became the inspiration for the term "She's areal Lulu."
Was he a hero, a charlatan? He's been portrayed in films ranging from dashing hero to a drunken con man. He'd probably be happy living with that controversy today because if there was anything Cody liked, it was to stay in the limelight.
His rise to fame was meteoric. In 1869, dime novelist Ned Buntline, (Edward Zane Carroll Judson) met the 23-year-old Cody in Nebraska, while looking to write the exploits of Major Frank North, the famed leader of the Pawnee Scouts. North wasn't interested in having his story told by dime novelists so he pointed out young Cody who had just gotten in from a foray against the Cheyenne and was sleeping off a hangover.
Cody was anxious to spin his yarns to the writer and Buntline proceeded to write a fictionalized biography titled, "King of the Border Men" for a New York newspaper. In the story, Cody rescues his mother and sisters from a band of unreconstructed Johnny Reb's and their Indian comrades. It was pure hogwash but the public loved it and a legend was born.
Buntline offered Cody $500 a week to star as himself, more accurately, the version of himself, on plays based on Buntline's popular dime novels and newspaper accounts. Buntline wrote a stage play, "Scouts on the Prairie," in four hours and they rehearsed it twice. When they forgot lines they simply adlibbed. The show was a flop with the critics but the working classes in Chicago, St. Louis and New York flocked to see it. The legendary Wild Bill Hickok joined for the 1873 season but show business wasn't to his liking and he quit.
For more than a decade Cody starred in melodramas where he battled hundreds of red-painted actors and saved beautiful, captive maidens from a "fate worse than death."