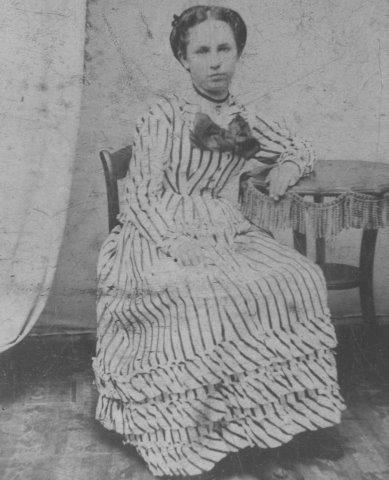 Allie Earp was armed after the OK Corral.
March 20, 1882. A train carrying members of the Earp family was leaving the Tucson train station en route to California. They were in danger. Cowboy Frank Stilwell was discovered at the station; Wyatt (and maybe others) killed him. Everyone was on alert.
Virgil Earp was on the train, his arm disabled from an assassination attempt in December. So his wife Allie strapped his six-gun rig on around her waist and sat to Virgil's right side so—if need be—he could draw the pistol from the holster. She still had it on when they got to California.