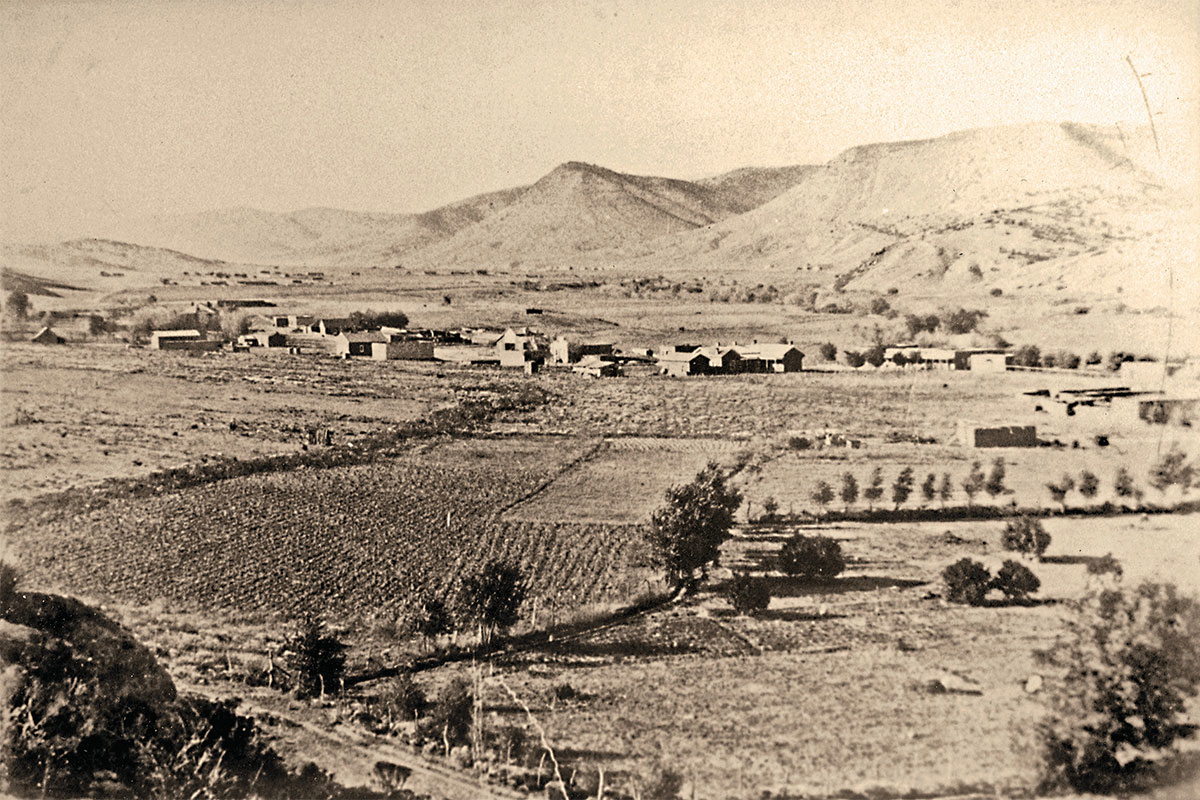 An outlaw got more than he bargained for…
Caleb Hall got around. He was with the John Kinney Gang, fought in Texas' Mason County War, and got involved in trouble around Lincoln, New Mexico Territory (photo).
It was there in August 1878 that he and his cohorts stopped at a house and demanded food. The lady of the house proceeded to poison his coffee. Hall immediately got sick; his gang figured out what had happened. They threatened to shoot the woman if she didn't come up with an antidote. She did. Hall recovered—barely—and lived until 1935.