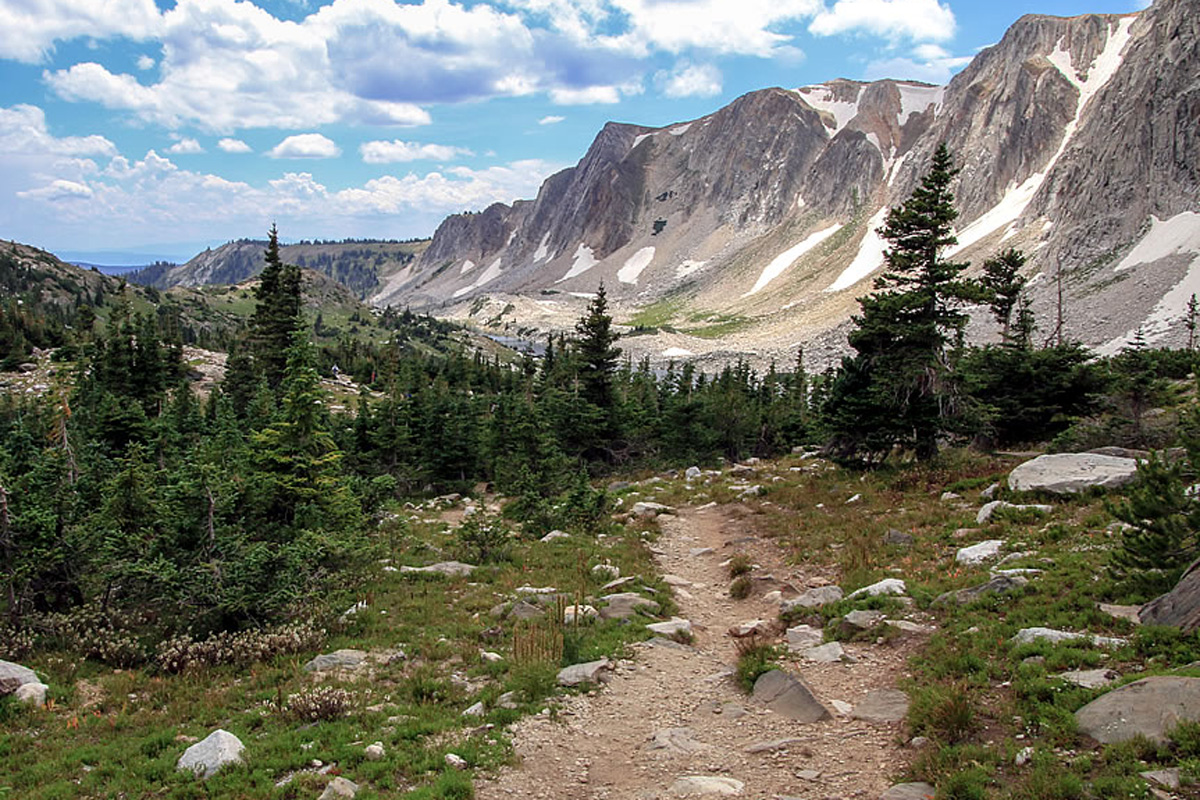 From the Rockies to the Tetons, Wyoming is an expanse of unparalleled natural adventure. However beautiful the body of Wyoming is, no territory competes with the southern heart of Wyoming, Carbon County. Whether you travel to find the rich history of the historic west, full of adventure and infamous outlaws, or you travel to explore a new outdoor getaway, Carbon County, Wyoming is the state's best kept secret. 
The land is full of crystal clear rivers, natural hot springs, mountain trails for hiking, biking or horseback riding, forests teeming with wildlife, pristine alpine lakes, fertile valleys and exotic high desert. Explore the county by taking a drive along the scenic byways and find your next adventure. There is plenty of room to roam. 
During the snowing months, nordic skiing, snowmobiling, and snowshoeing are your key to a personal, unforgettable getaway. 
The small town western culture, local events and museums lend themselves to the rich history of the county and combine the beauty of natural wonders with the western history you will love! 
Everyone who has discovered Carbon County agrees that it is Wyoming's best kept secret. If you love the great outdoors and old west history, Carbon County is the place to be.
Adventure Awaits In Carbon County
As you venture out to explore the wide open spaces & wild places we encourage you to adventure responsibly. By traveling responsibly we show respect and keep Wyoming safe!
Wherever you end up in Carbon County, adventure and history await!