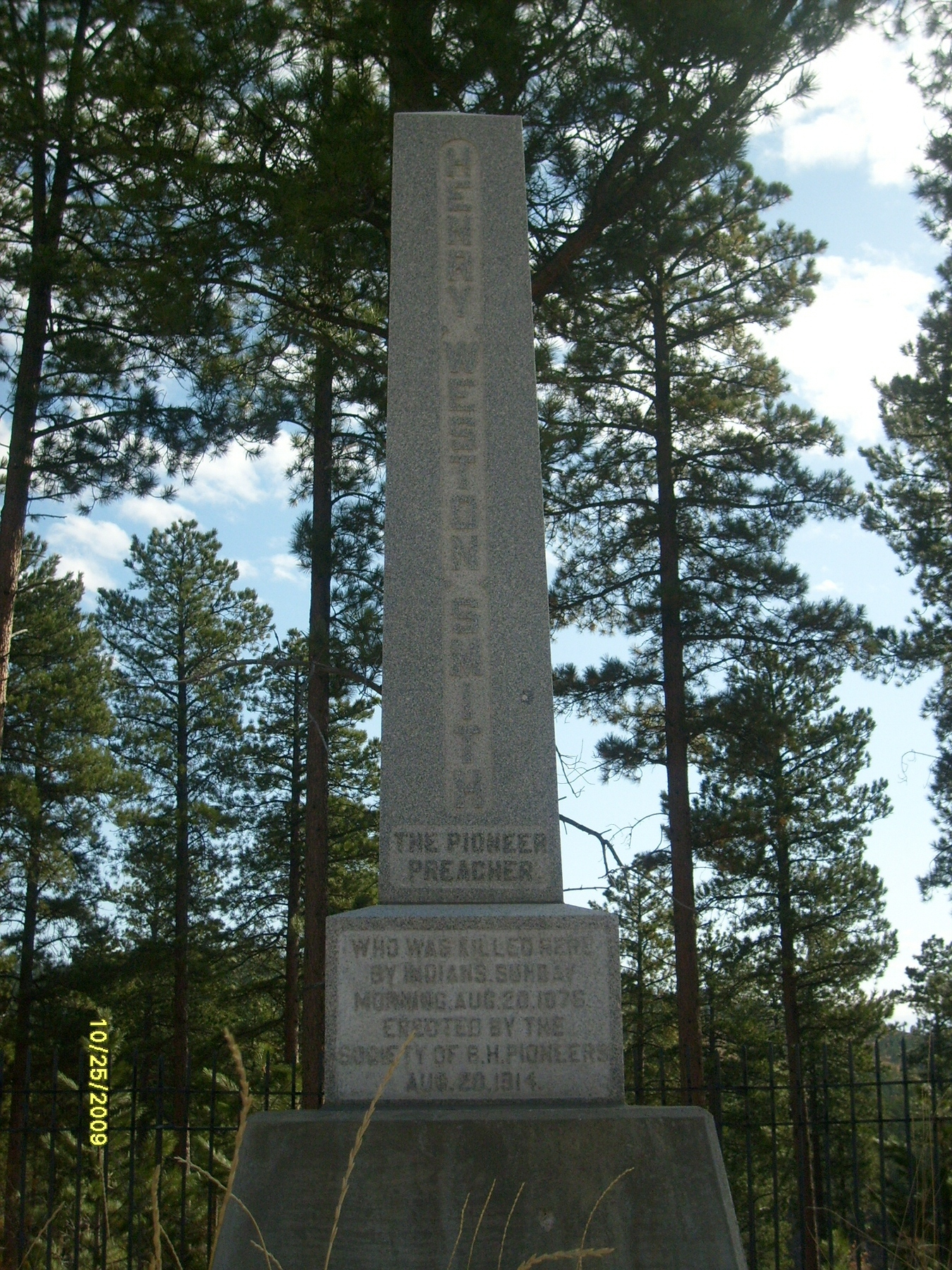 Preacher Smith's murder couldn't stop his words.
Henry Weston Smith—better known as Preacher Smith—was the first minister in Deadwood when he got there in May 1876. His time was short; Smith was murdered while traveling to another town (to preach) on August 20, 1876. But he is still remembered. A large stone marks his grave in Mt. Moriah Cemetery.
And in 1995, a monument near the location of his death was rededicated. Part of the ceremony: a man read the sermon that Smith was planning to give on the day he died, with the paper still showing his bloodstains.