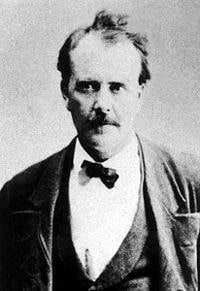 Actually, it was a pistol that forced Wells Spicer to marry.
Tombstone Justice of the Peace Wells Spicer must have had a way with the ladies. In late 1881, a local widow decided to marry the magistrate. So she showed up at his office with a "pastor" and two of her sons—one of whom was armed. At gunpoint, Spicer said "I do."
There was a slight problem. Spicer was already married, although he'd left his wife five years earlier. In any case, the judge never lived with his new bride. She and her boys later relocated to Tucson and became prominent citizens there.