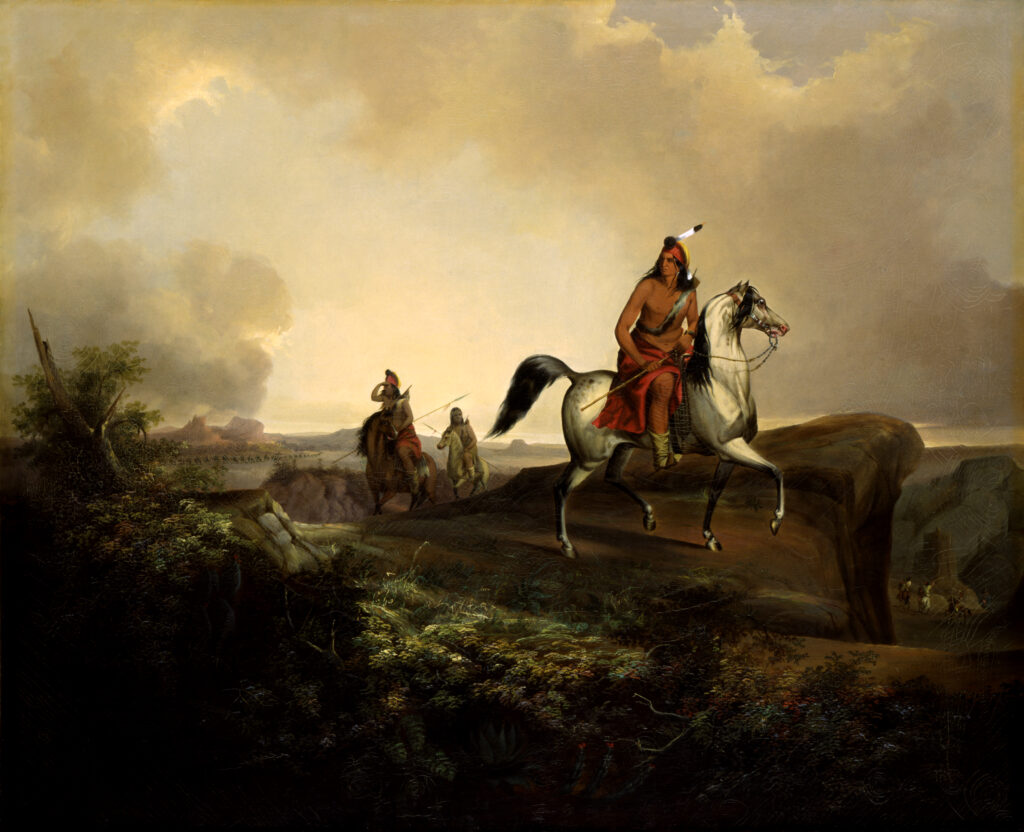 A white offer to trade was just a trap.
In 1837, the American John Johnson invited Apaches in the Pinos Altos area of New Mexico to trade with his party. But when they gathered around a blanket, Johnson and his men opened fire with rifles and a concealed cannon loaded with scrap iron, glass, and a length of chain.
They killed about 20 Apache, including the chief Mangas Coloradas is said to have witnessed this attack, which inflamed his and other Apache warriors; desires for vengeance for many years. Cuchillo Negro (illustration) led revenge attacks on all whites in the region.