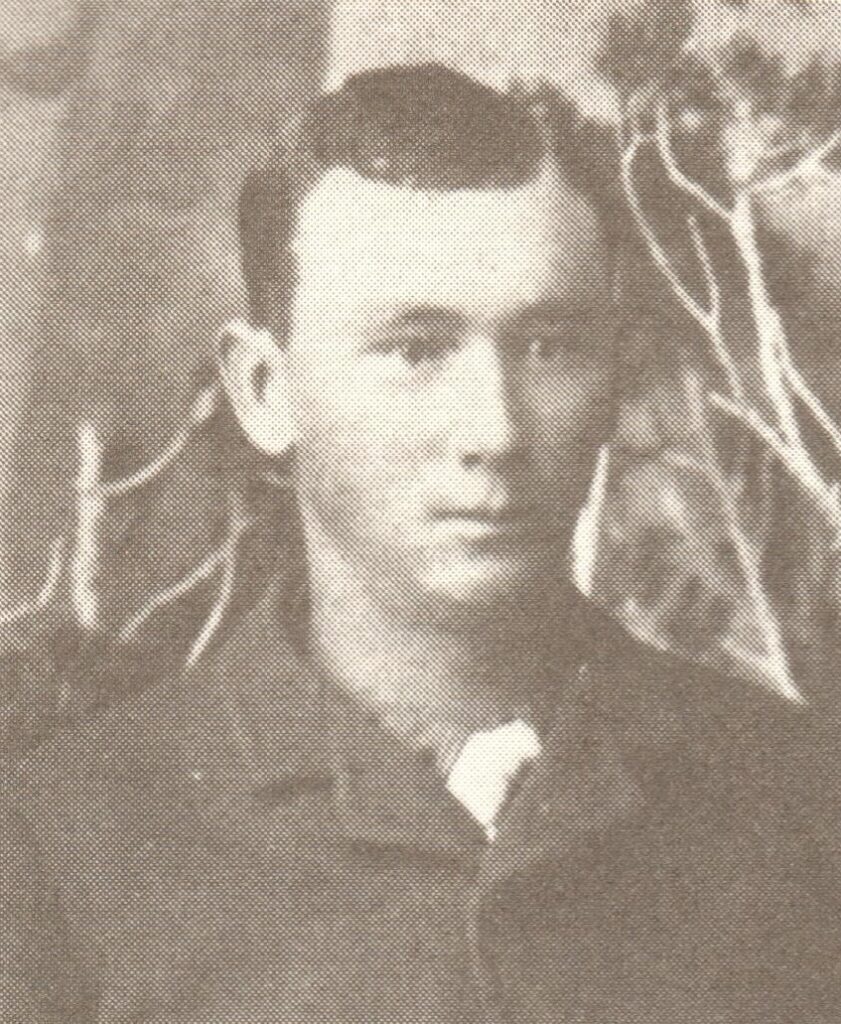 Looking at his photo Andy "Cooper" Blevins looks like a nice choir boy but behind that façade was a young man mean enough to eat off the same plate with a rattlesnake. He was the oldest son of Mart "Old Man" Blevins four sons. The family came to Arizona from Texas sometime in the mid-1880s to engage in the business of stealing livestock. Soon they were driving stolen horses from Utah and Colorado to their ranch on Canyon Creek some 75 miles south of Holbrook. He was known to have killed more than a half-dozen men.
The Blevins family then joined up with the Graham's in the notorious Pleasant Valley War. On the morning of September 2nd 1887 Andy, his brother's Charlie and John along with some twenty Graham partisans ambushed John Tewksbury and Bill Jacobs, shooting both men in the back. It was claimed that afterwards Andy crushed Tewksbury's head with a rock. He wanted to scalp him and set the cabin on fire even though there were women and children inside but was stopped by the others. Wild hogs were allowed to feast on the bodies of the two men.
Two days later Andy was in Holbrook boasting about the killings when Apache County Sheriff Commodore Perry Owens rode into town with an arrest warrant for rustling. Andy chose to fight and in one of the Old West's most famous gunfights he met his match and shortly thereafter Andy was pushing up daisies.