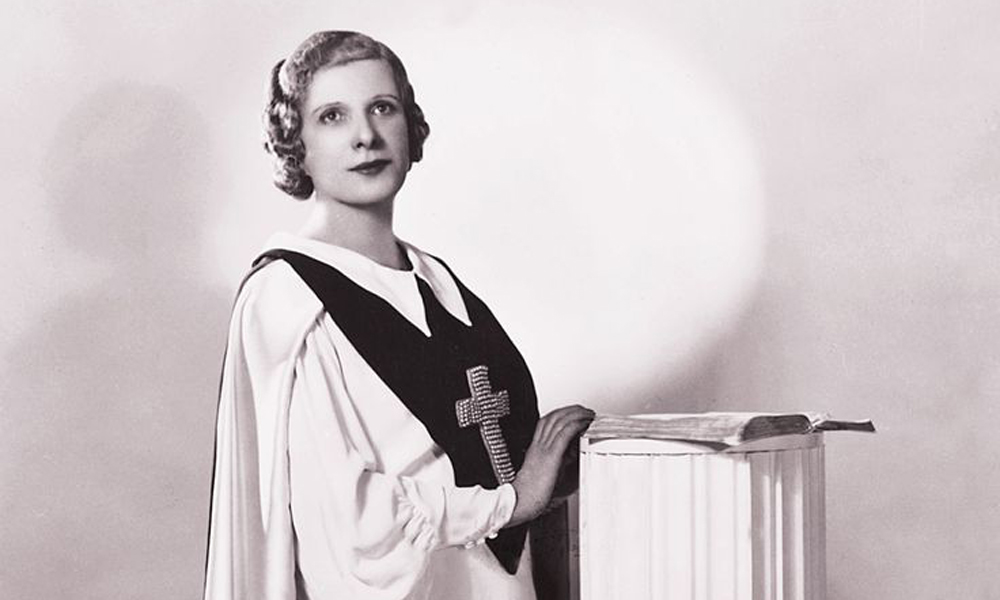 On May 18th, 1926, Sister Aimee mysteriously disappeared off the coast of Santa Monica. According to her private secretary, Emma Schaeffer, she just walked into the ocean and vanished.
Aimee was supposed to preach a sermon that day and her mother took her place proclaiming, "Sister is with Jesus," sending her multitude of disciples into a frenzy.
Hundreds searched in vain for days and found no trace. Meanwhile, her congregation prayed. Some claimed they saw visions of her rising from the ocean and descending into heaven.  A plane flew over Santa Monica Bay and dropped a huge load of red and white roses. Her disciples held a big memorial service.
Thirty-seven days after her mysterious disappearance Aimee reappeared in the Mexican border town of Douglas, Arizona. She'd been "resurrected from the dead" said the headline of Tucson's Arizona Daily Star.  Supposedly, she was kidnapped from the beach by bandits and taken to Mexico and held for a half-million dollars ransom.  She told how she'd been chloroformed and gagged but managed to make a harrowing escape followed by "20 miles of delirious wandering in the Mexican desert."
News photos created dramatic reenactments of her daring escape from her captors.
Others however noticed the buxom lady appeared to be in excellent shape after her long ordeal.  Her clothes and shoes showed no signs of wear and tear.
Soon the sympathetic press reversed itself and decided it was really a romantic tryst and she was actually sharing a cottage with a married man and ex-employee, Ken Ormiston, up in Carmel, California. The press was having a feeding frenzy covering the story. The competing churches were also making the most of Aimee's delicate situation.
There had been numerous allegations of Aimee's romantic tête-à-têtes in the past but the suspected lovers denied them. Private detectives spied on her at all hours of the night and found no evidence of any love affairs.
Aimee went on trial in January 1927 for fabrication of a kidnapping but she tenaciously stuck to her story. During Aimee's trial Ormiston testified the woman he was shacked up with in Carmel was a nurse from Seattle. The prosecution's case was beginning to unravel.
On January 10th, 1927 all charges were dropped due to lack of evidence.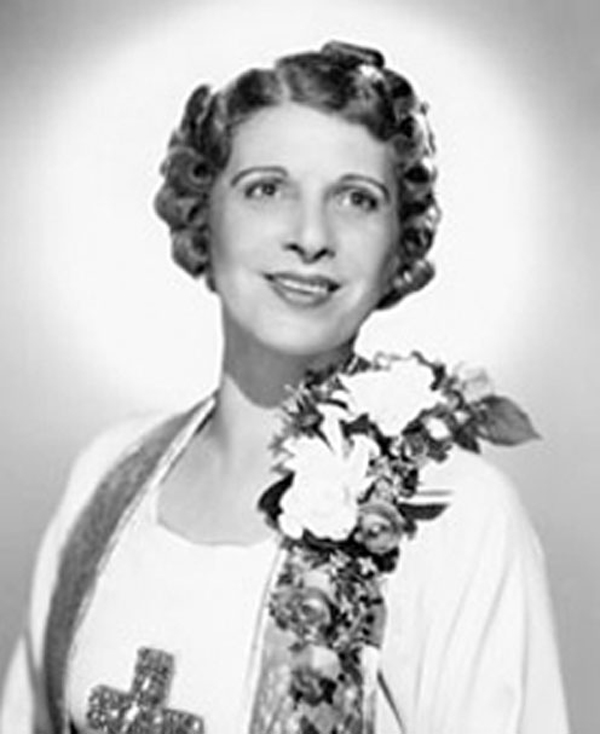 The story remains shrouded in mystery.  What was she doing between her disappearance in Santa Monica and her resurrection three weeks later in Douglas?
On September 13th, 1931 Aimee married for the third time to an actor-musician named David Hutton. After a stormy two years that included well-publicized photos of him cavorting around with scantily-clad women, they separated then divorced in 1934.
Sister Aimee's career never recovered from the negative publicity. Public clashes with her mother hurt both their careers. She died of an overdose of sleeping pills in Oakland on September 27th, 1944 but the Foursquare church continues to thrive today.
Like this post? Try The Sunny Sheriff