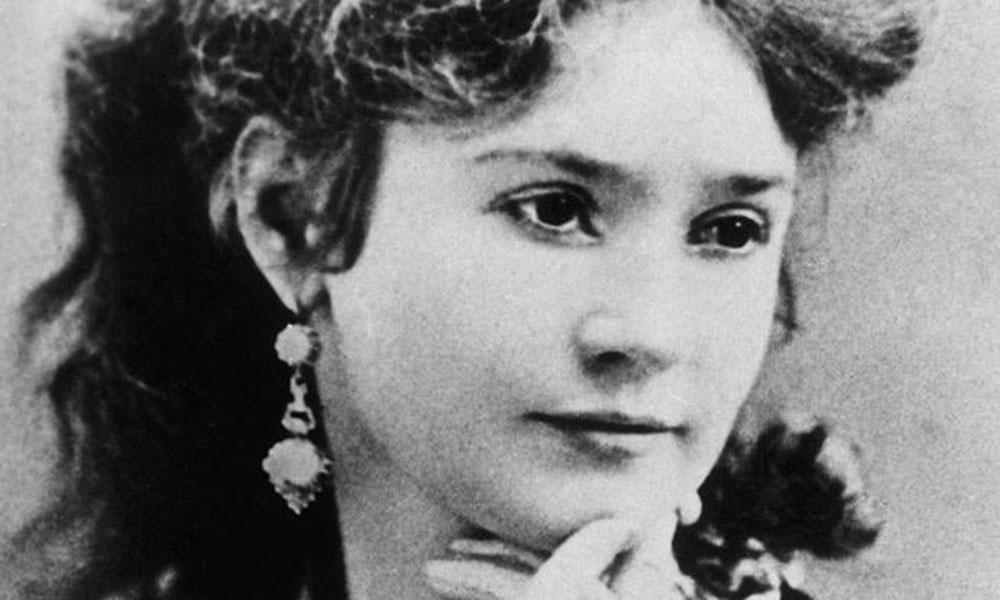 What kind of reception did the traveling sideshows or circuses or drama/theater groups receive?  Were any of these financially successful?
They were very popular in the entertainment-starved West and the good ones made a lot of money. Shakespearean plays were always popular as was "Uncle Tom's Cabin." Citizens in the mining towns had money to spend and they loved to show the eastern cities how sophisticated and up to date they were.
Pretty women because were the most popular and many became very rich. Caroline Chapman was one of the first real actresses to head west. Following her first performance in San Francisco the audience carpeted the stage with poke sacks filled with gold.
Maria Eliza Rosanna Gilbert from Limerick, Ireland took the stage as the exotic Lola Montez. She could spin whoppers as good as any prospector. She had the dark, sultry beauty and exquisitely molded features of the women of Spain.  So, she invented a line of Spanish ancestors and a fraudulent girlhood spent in Seville. Another whopper she told was that she was the illegitimate daughter of Lord Byron.
In California, Lola became quite rich doing her famous "Spider Dance." She performed the dance in Spanish costume with full, short skirts and flesh-colored tights.  The dance began with Lola wandering on stage then becoming entangled in a spider's web. Suddenly she discovered a spider, (made of rubber, cork and whalebone) on her petticoat.  Attempting to dislodge the bug, she shook her petticoat furiously. On examining her skirts, she discovered other spiders and she shook her skirts with similar fury, revealing her tights.
During the 1850s this was daring to make the rowdy audiences shout "Higher! Higher!" as Lola searched beneath her skirts for the evasive spiders.  She'd kick a leg high into the air as if to squash a spider on the ceiling, and then she'd kick the other.
Finally she succeeded in shaking off all the spiders and stamped them to death on the floor.  Thunderous applause greeted her as she took her bows. She then stripped a silken garter off a shapely leg and tossed it into the audience.
In the mid-1850s Caroline became so annoyed with the attention given Lola Montez and her Spider Dance, she decided to burlesque the dance.  Her uproarious performances transformed Lola's act from high sensuality to low comedy.
Lotta Crabtree was a pretty, red-haired Irish lass whose girlish innocence on stage made her rich. Whatever she lacked in talent she made up in image—a lamb among wolves and pure as the driven snow. She had an overprotective stage mother who, fearing they might steal the heart of her meal ticket, kept the wolves away.
As Lotta grew older, she took a fancy to smoking fancy cigarillos.  She also introduced gaminelike bits into her performances—showing off her knees by pulling off her stockings, rolling off divans with a flurry of lifted petticoats and wearing the briefest skirts.  She is believed to be the first actress to smoke on stage and the first to expose her bare legs on stage. She was the Shirley Temple of her time.
For thirty-five years, Lotta was the perennial little pet of the Western theater, and when she retired at the age of forty-four she still wore her red curls.  She lived alone with Mother, who had saved most of Lotta's enormous earnings. After Mother died, it was too late for romance in her life. When Lotta died in 1924, she left behind a fortune of four million dollars that went to charity.
Adah Isaacs Menkens innocent appearance belied her wild and wicked lifestyle. Mark Twain wrote about her appearance in Virginia City in the play "The Mezappa" where she rode across the stage on a horse in a flesh-colored bodystocking that made her appear nude. Afterwards her adoring audience showered the stage with gold and silver.
These are but a few of the talented women who came west to "mine the miners."
Marshall Trimble is Arizona's official historian and vice president of the Wild West History Association. His latest book is Arizona Outlaws and Lawmen; The History Press, 2015. If you have a question, write: Ask the Marshall, P.O. Box 8008, Cave Creek, AZ 85327 or email him at marshall.trimble@scottsdalecc.edu.