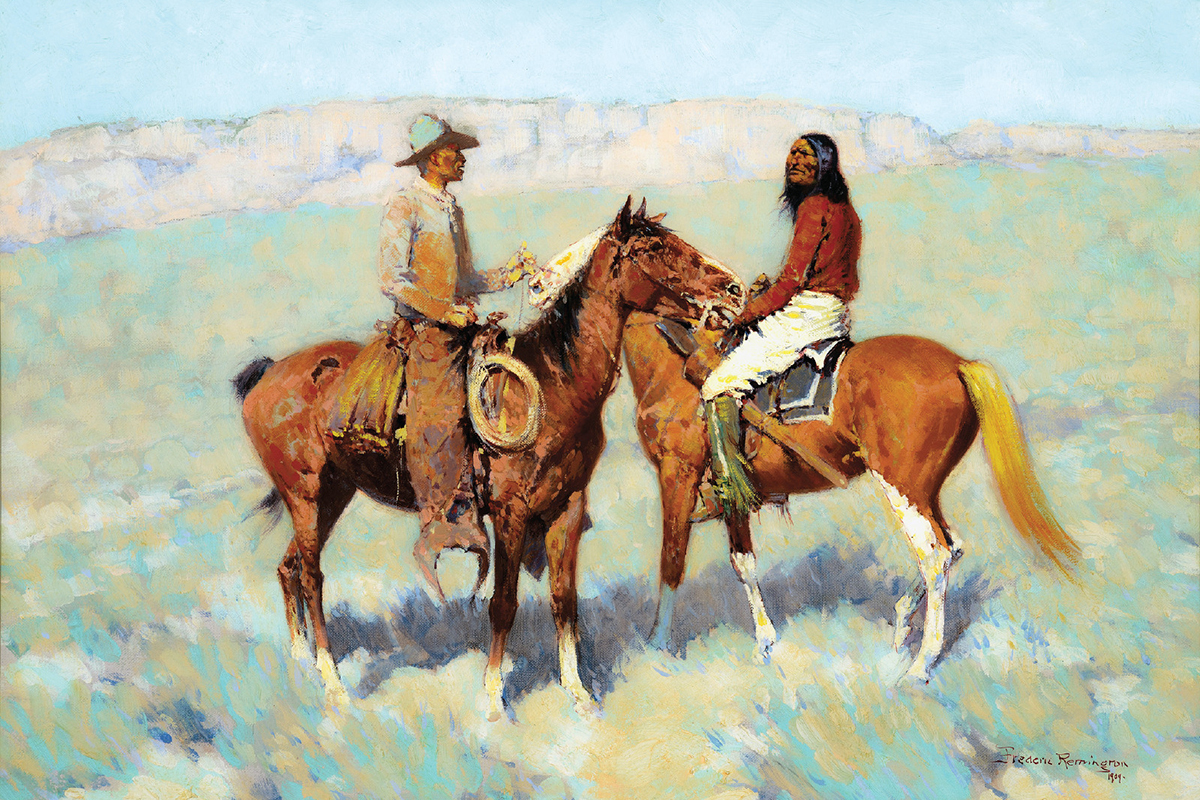 I feel fortunate for my career in museums and history. Occasionally, however, I find myself wishing I had worked in a more lucrative field. The July 27, 2019, Coeur d'Alene Art Auction is a case in point. Paintings by some of my favorite artists came on the block.
Their work was viewed and purchased by an overflow audience of nearly 650 packed in at Grand Sierra Resort in Reno, Nevada. Described as "the single largest event in the field of classic Western and American Art," the auction sold upwards of 92 percent of the 361 lots. The total with buyer premiums cleared the staggering hurdle of $17 million, with some pieces reaching world records.
Speaking for Coeur d'Alene Art Auction, Stuart Johnson indicated his delight in the results. He acknowledged the success included the fact that many pieces were new to the market. As a corollary, Johnson noted a dozen or more new buyers in the audience, which indicated a refreshing bonus to this year's event.
Whether seasoned bidders, or first-timers, the depth and breadth of the lots represented a virtual who's who of Western artists past and present. Topping off the impressive list at $981,750 (all prices include buyer's premiums) was Frederic Remington's Casuals on the Range (1909). This 18-x-26-inch oil on canvas was, as indicated in the impressive auction catalog: "one of about twenty narrative paintings Remington completed in the final year of his life."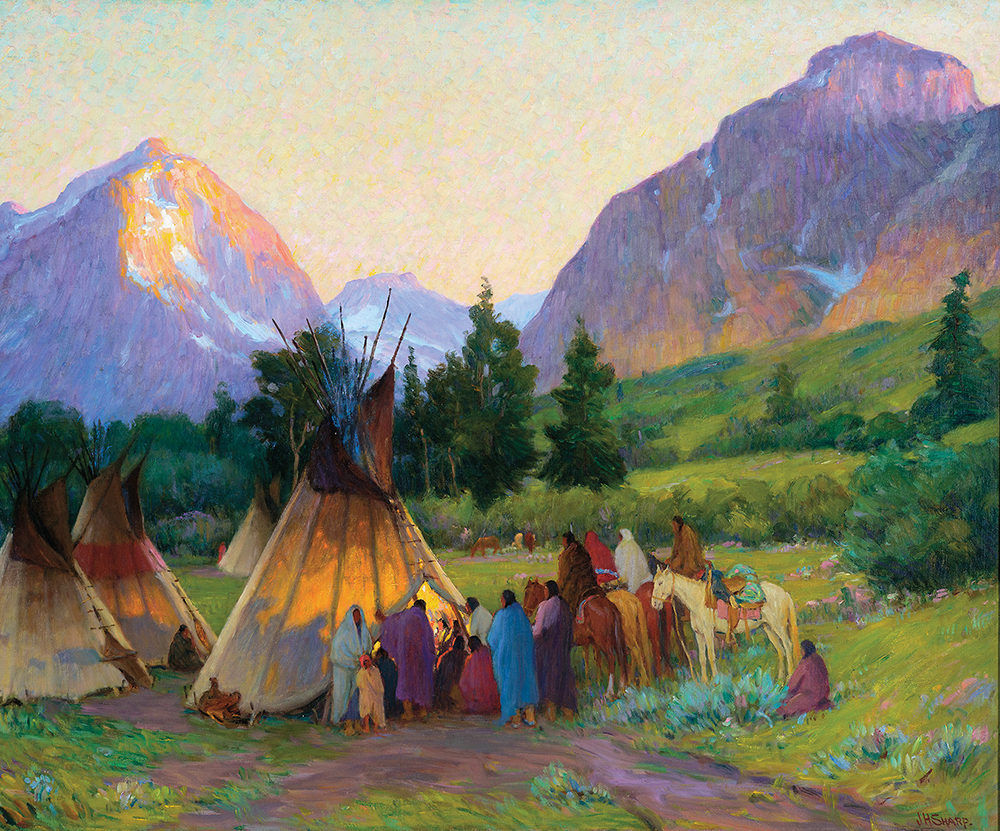 Next in line came Joseph Henry Sharp's 30-x-36-inch oil on canvas Crow Encampment, Montana, which sold for $892,500.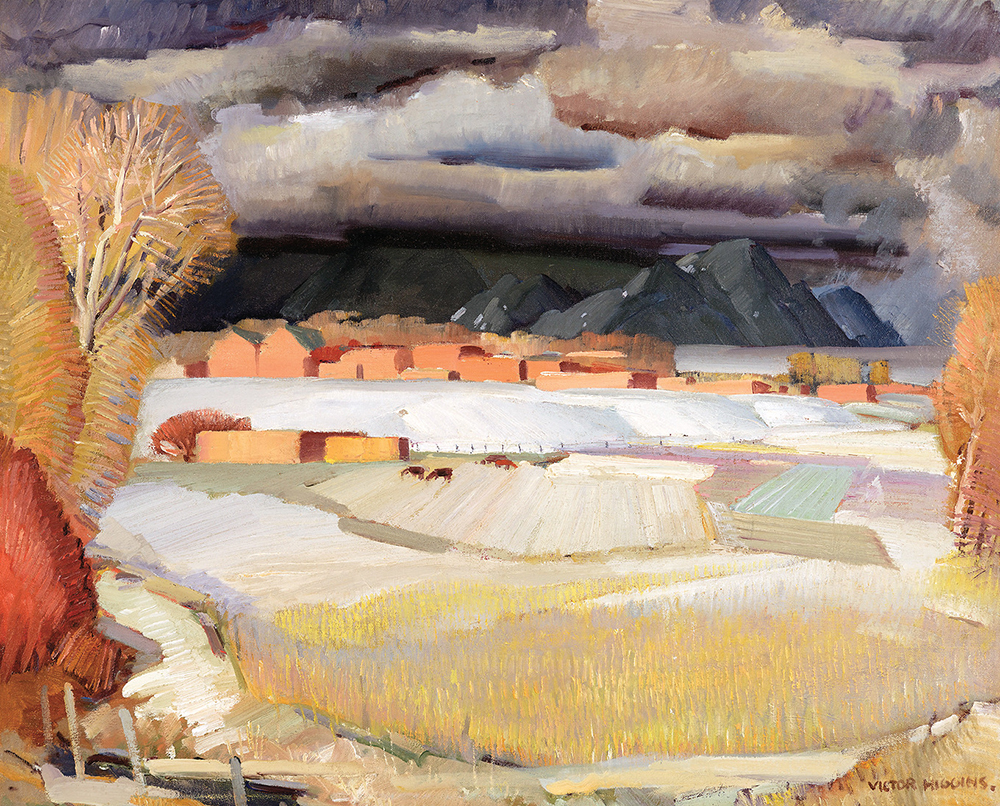 Another top seller, Victor Higgins' 24-x-30-inch oil on canvas Taos in Winter went for $833,000.

In turn, Charles M. Russell's stature in the Western artist pantheon meant his Creased (1911), a 28-x-23-inch watercolor and gouache on paper, was another highly prized acquisition at $714,000.
While to some degree not as well-known as these three painters, Rosa Bonheur's 44-x-74-inch tempera and pastel on canvas Emigration de Bisons (Amérique) (1897) brought a new world record for that artist. When the gavel fell, a fortunate collector paid $773,500 for the magnificent scene.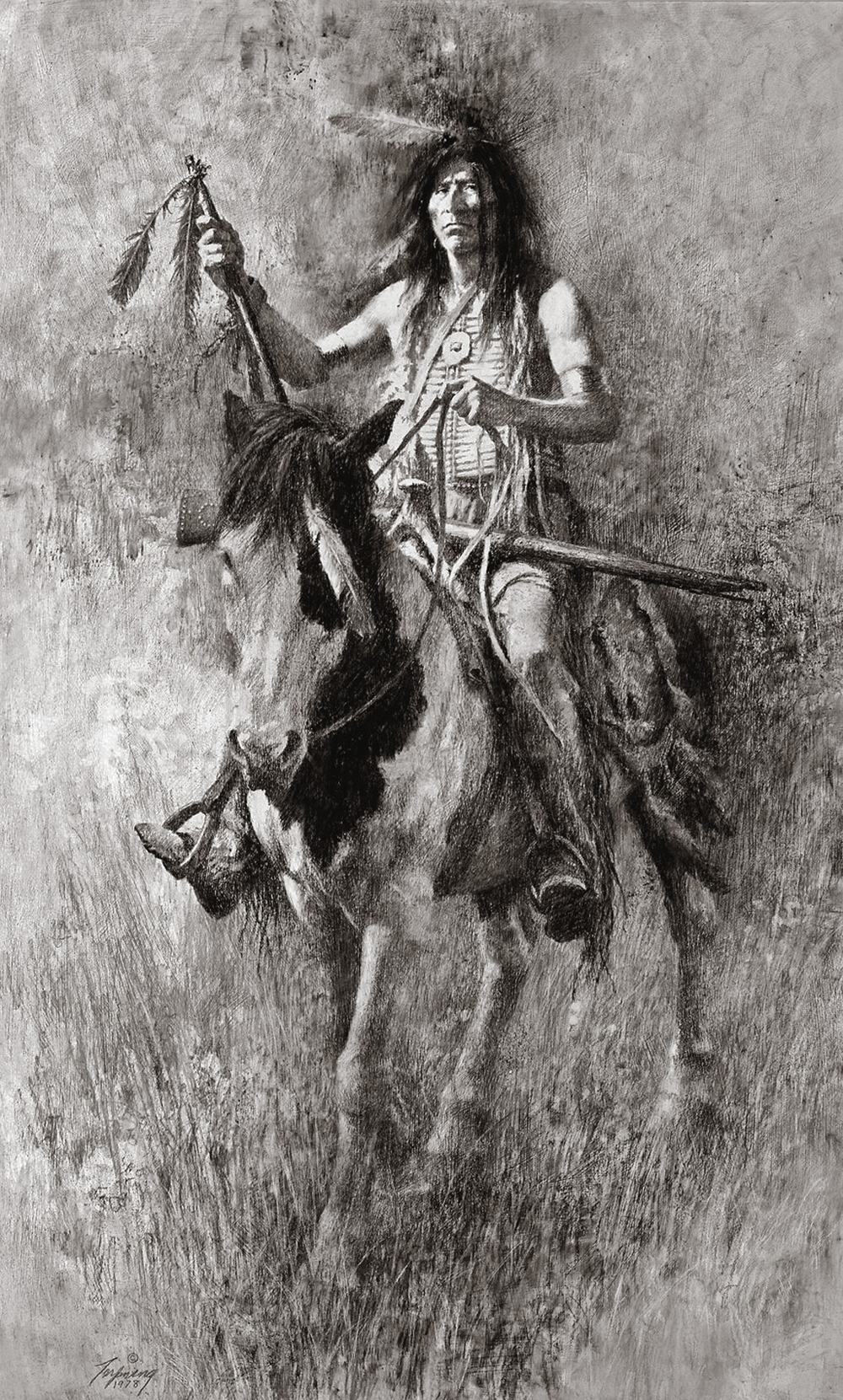 Living artist Howard Terpning's 40-x-25-inch charcoal on paper Soldier Chief (1978) also set a new record for his work at $154,700.
Another living artist, Mian Situ, captured an especially appropriate historic moment given the centennial of the transcontinental railroad's completion. Golden Spike Ceremony, Promontory Summit, Utah, May 10, 1869, a 44-x-72-inch oil on canvas, obtained an impressive $386,750.
Finally, John Clymer's 24-x-48-inch oil on canvas John Colter Visits the Crows 1807 (1975) ranked among the high bids at $416,500.
John Langellier's most recent book, "Trapdoor" Springfield, was released last summer by Osprey of Oxford. He currently is completing his next book, Scouting with the Buffalo Soldiers: Lieutenant Powhatan Clarke, Frederic Remington and the Tenth U.S. Cavalry in the West.