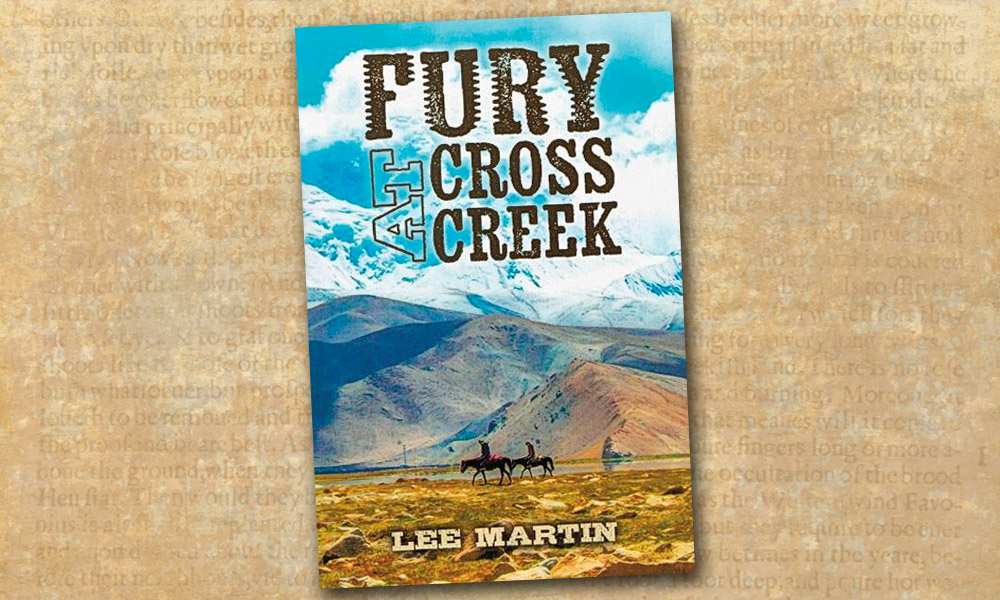 Lee Martin's Fury at Cross Creek (self-published, $8) is a fast-paced, Western actioner that is sure to please.
Reminiscent of the Hatfields and McCoys, this is a story about Laredo Tyson, the only survivor of a long-standing Tennessee feud. Saved from certain murder at the hands of his father's enemies—the Harringtons—by Army scout and mountain man Gaffrey, Tyson spends most of his formative years with revenge on his mind and murder in his heart.
Only Gaffrey can keep the young man's rage in check until a chance encounter in Colorado fans the flames of retribution and revenge.
Fans of quick-shooting action, damsels in distress and a righteous ending are sure to enjoy this new Western thriller.
—Linell Jeppsen, author of Far West: The Diary of Eleanor Higgins