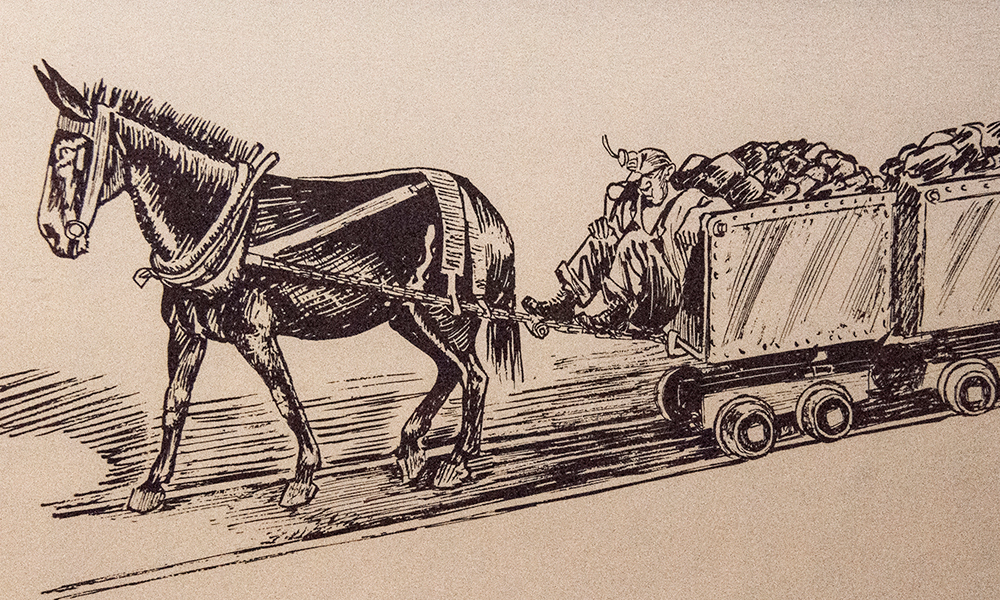 Over in eastern Arizona near the border with New Mexico, Del Potter ran a little railroad he proudly named the Clifton and Northern.  The line only ran from the little town of Clifton to a mine north or town but the name seemed to fit. The C & N RR had only one engine and it was pulled by a mule, but Del considered himself a full-fledged president of a railroad with rights to all privileges and courtesies.
Railroad companies, by custom, issued passes to owners and presidents of other lines.  Thus, railroad nabobs were allowed free passage to travel anywhere in the country on other lines.  Potter saw this as an opportunity to see the country first class. He printed up elaborate passes for his Clifton and Northern Railroad and sent them out to all the railroad presidents in the country.
They reciprocated and soon Del had enough passes to take an extended vacation.  He closed down his little railroad line and hit the road, seeing the country first class.  Everywhere he traveled, Potter was treated with the proper respect generally accorded the president of a railroad.  He slept in the comfortable Pullman cars and feasted in the fancy dining cars.
Potter might have gone on traveling indefinitely had not one of his fellow-presidents, a man who prided himself on having ridden on every railroad in America, decided to take a ride on the Clifton and Northern line.
To get to the town of Clifton was quite an ordeal in itself. The nearest real railroad terminated at La Junta, Colorado, some 700 miles away. The rest of the journey was a long, arduous wagon ride across some of the roughest country in the West.  When the exasperated railroad president finally reached Clifton and got a firsthand look at the Clifton and Northern line with its mule-powered railroad, he indignantly decided to forego the ride and returned in a huff to his eastern home.
It wasn't long before Potter received notification that he had been unceremoniously expelled from the distinguished and select fraternity of railroad presidents.