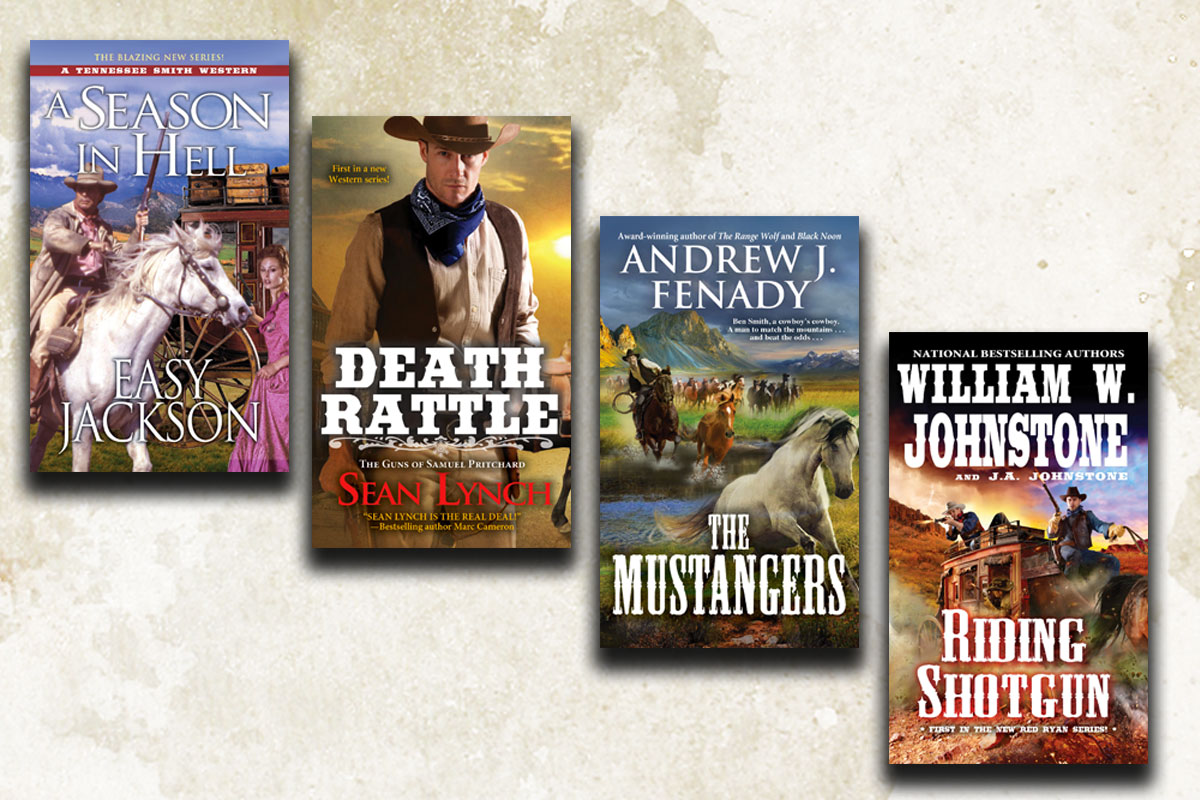 As much as we all appreciate the educational value a meticulously researched, fact-filled history book, there's much to be said for the pure escapist pleasure of getting lost in a fast-paced, drama-filled, page-turner of a novel. But why compromise between edification and entertainment?
These four new westerns released by Pinnacle Books, an imprint of Kensington Publishing, are loaded with gun-blazing, action-packed entertainment, but they also give readers insight into real historical events, experiences, or practices. So pick up one of these captivating adventures this summer – you might even learn something new about…
Mail order brides on the wild frontier in…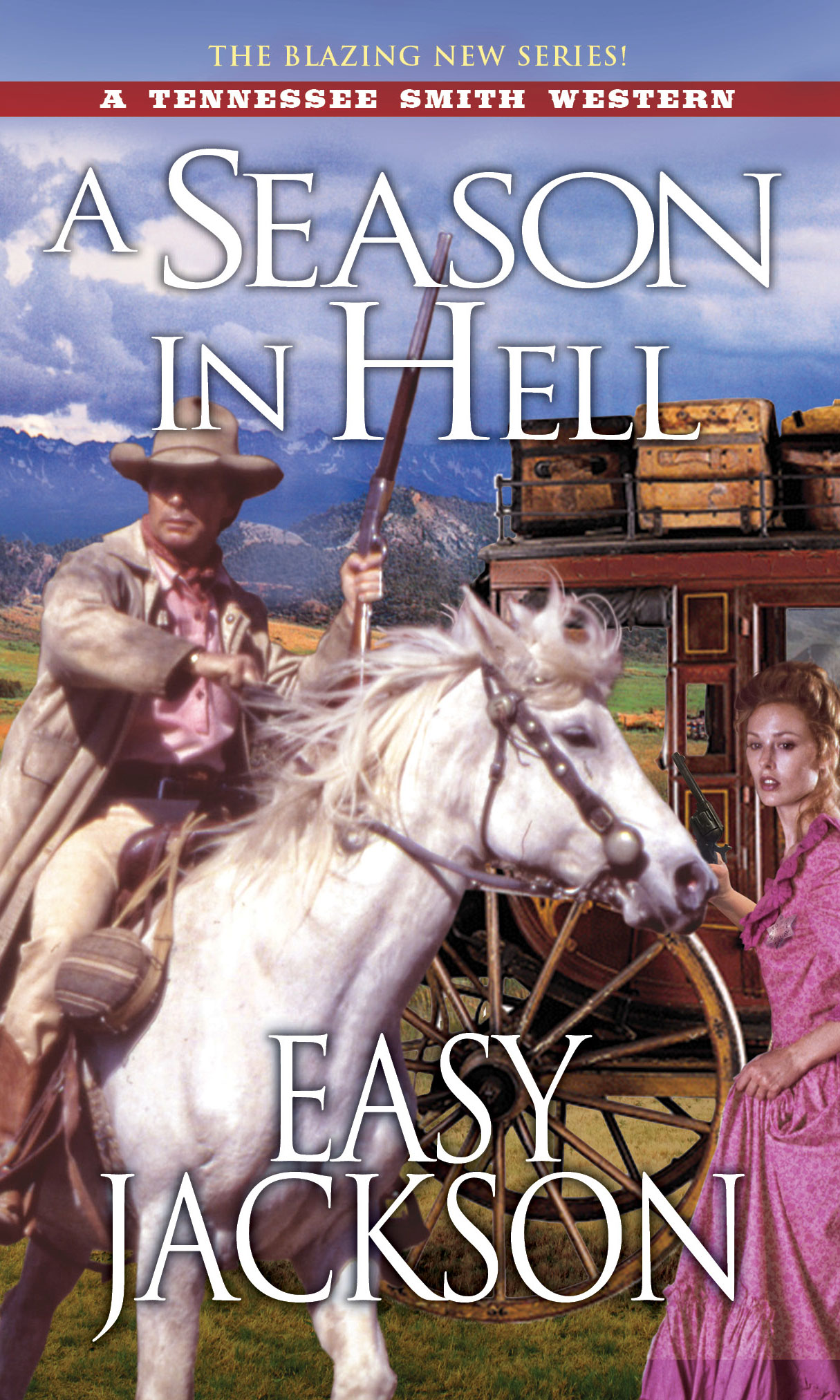 A SEASON IN HELL by Easy Jackson
A Tennessee Smith Western, Book 2
www.EasyJackson.com
Men may have tamed the wild, violent, and treacherous American west…but it was the women, many of them mail order brides, who tamed the men. Easy Jackson's groundbreaking series revolves around one such mail order bride – Tennessee Smith – a woman loosely inspired by the story of 22-year-old Elizabeth Berry, whose marriage to a miner lasted less than one hour.
While the promise of opportunity, land and fortune lured many men to the western territories, few brought wives or women with them to the wild frontier. One newspaper in 1859 stated that there was just one woman for every 200 men in the territory west of the Mississippi river. In the eastern states however, the gender ratio was almost reversed. With one in five men killed in the Civil War and so many of the remaining single men setting off for the Wild West, women had very few eligible bachelors to choose from. And so through advertisements placed by lonely settlers in newspapers and church bulletins, letters sent to friends and family out east, and even marriage brokers, the business of connecting single men and unattached women began.
Of course, mail order matches were made with varying degrees of success. Easy Jackson's series revolves around an orphan named Tennessee Smith who realizes her options for survival are limited: she can sell her body in a saloon or take her chances as a mail order bride. Choosing the latter only to have her husband drop dead on their wedding night, she ends up with three rowdy stepsons, a ranch, and a job as reluctant Marshal of the godforsaken town of Ring Bit, Texas. Other (less fictional) stories about mail order brides in the American West can be found in Chris Enss's book HEARTS WEST: True Stories of Mail Order Brides on the Frontier.
Getting a front seat to the Wild West in…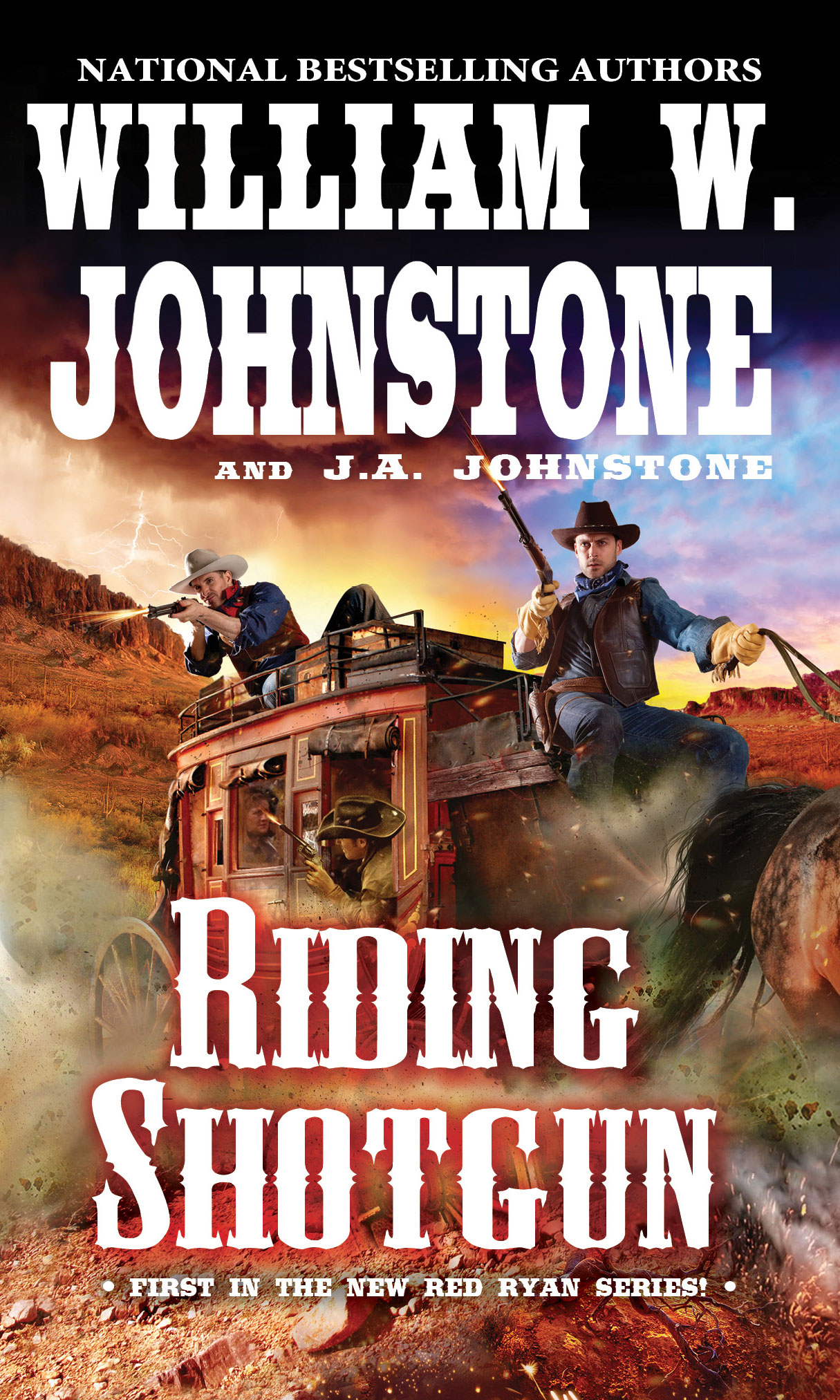 RIDING SHOTGUN by William W. Johnstone and J.A. Johnstone
A Red Ryan Western, Book 1
www.WilliamJohnstone.net
Legendary Western writers William W. Johnstone and J.A. Johnstone kick off their new series featuring a character with a job that is not often written about in Westerns, but was very much a viable (though in many cases, short lived) career choice in the lawless frontier. Their series protagonist, Red Ryan, is a stagecoach guard, also known as the shotgun messenger.
Back in the Wild West, when every stagecoach was a moving target and every thief or savage wouldn't hesitate to spill blood – or worse – if it meant getting their hands on its cargo, the shotgun messenger was the person hired to sit next to the driver, gun in hand, and keep his eyes peeled for any attackers. It took a brave man with a fast draw to sit in the 19th century passenger seat, and if you read a few chapters of Riding Shotgun, you'll know why. Against his better judgement, Red Ryan agrees to ride shotgun with his driver Buttons Muldoon across a blazing prairie during an Apache uprising. And that's only the beginning of this blood-soaked, Wild West-style road trip through400 miles of harsh, unforgiving terrain and blood-drunk killers who plan to paint the town of El Paso red—starting with Red's blood . . .
Civil War orphans in…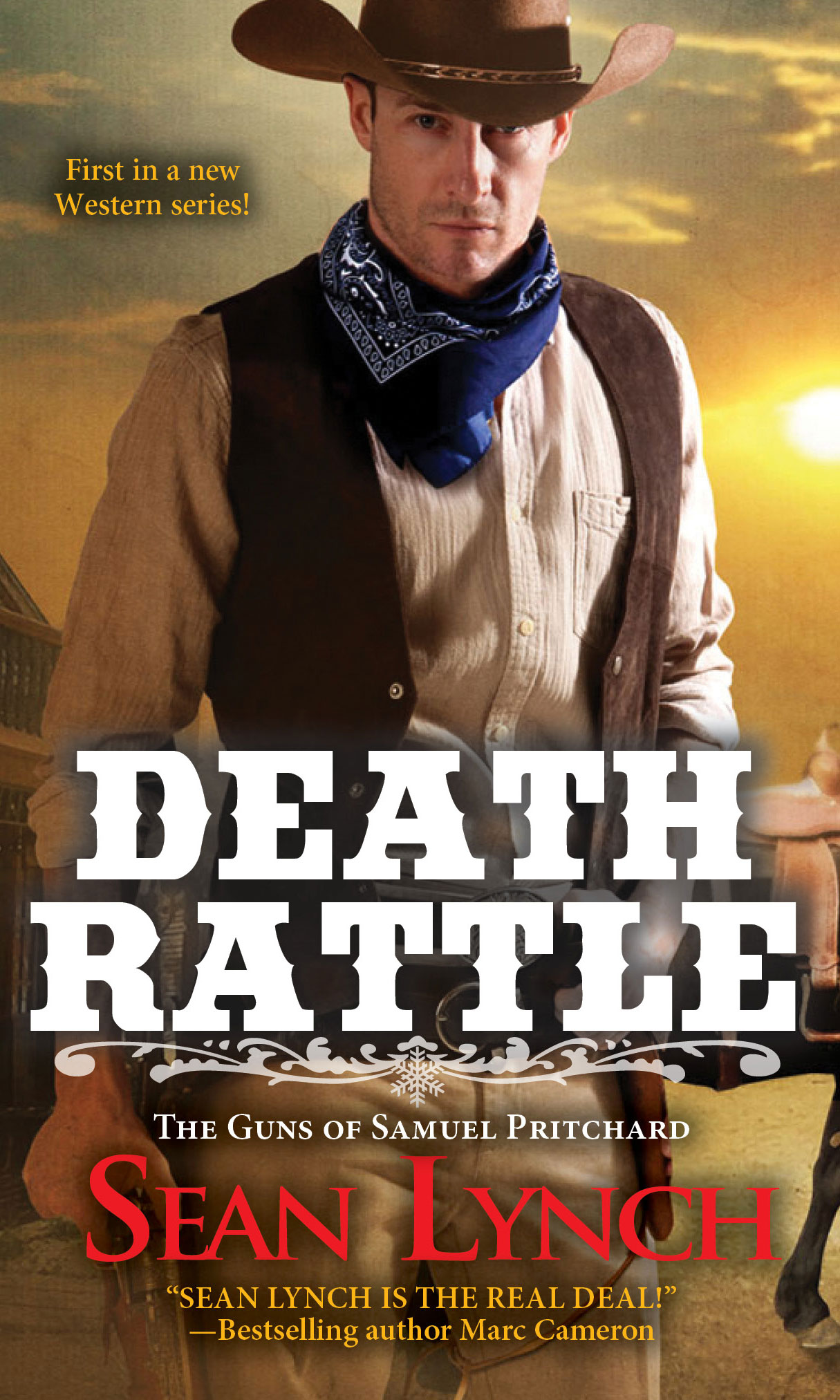 DEATH RATTLE by Sean Lynch
The Guns of Samuel Pritchard, Book 1
www.SeanLynchBooks.com
Acclaimed thriller author Sean Lynch explodes into the Western genre with DEATH RATTLE, the first in a new series featuring Samuel Pritchard, a young man coming-of-age in Missouri during the border strife of the Civil War, and his blood-soaked transformation into Confederate guerilla, Texas Ranger, small town Sheriff, and one of the greatest gunfighters of all time.
While Samuel Pritchard is a fictional character, his origin story reflects what would have been an all too common experience for Southern boys whose childhoods became casualties of the Civil War. Sam Pritchard's family in Atherton, Missouri tries to remain neutral, but they can't avoid the violence of the war. A Union land baron murders his father, burns down their home, seizes their property, abducts his mother and sister, and attempts to execute Sam.
During the 1800's, children living in the rural South who watched their homes destroyed and family members killed didn't have the option of turning to Child Protective Services. For many young boys, joining the army would have been their only chance to survive, which is what Sam does after he's left orphaned and homeless. He fights as a Confederate guerilla, then becomes a Texas Ranger and later a Sheriff with a well-deserved reputation as the most lethal gunmen on the frontier. Many soldiers lucky enough to survive the war were left scarred and haunted. For Sam, the extremes he witnessed as a very young man inure him to the violence and bloodshed that were part of the package for any man who held a badge in the Wild West.
The iconic freedom of wild mustangs in…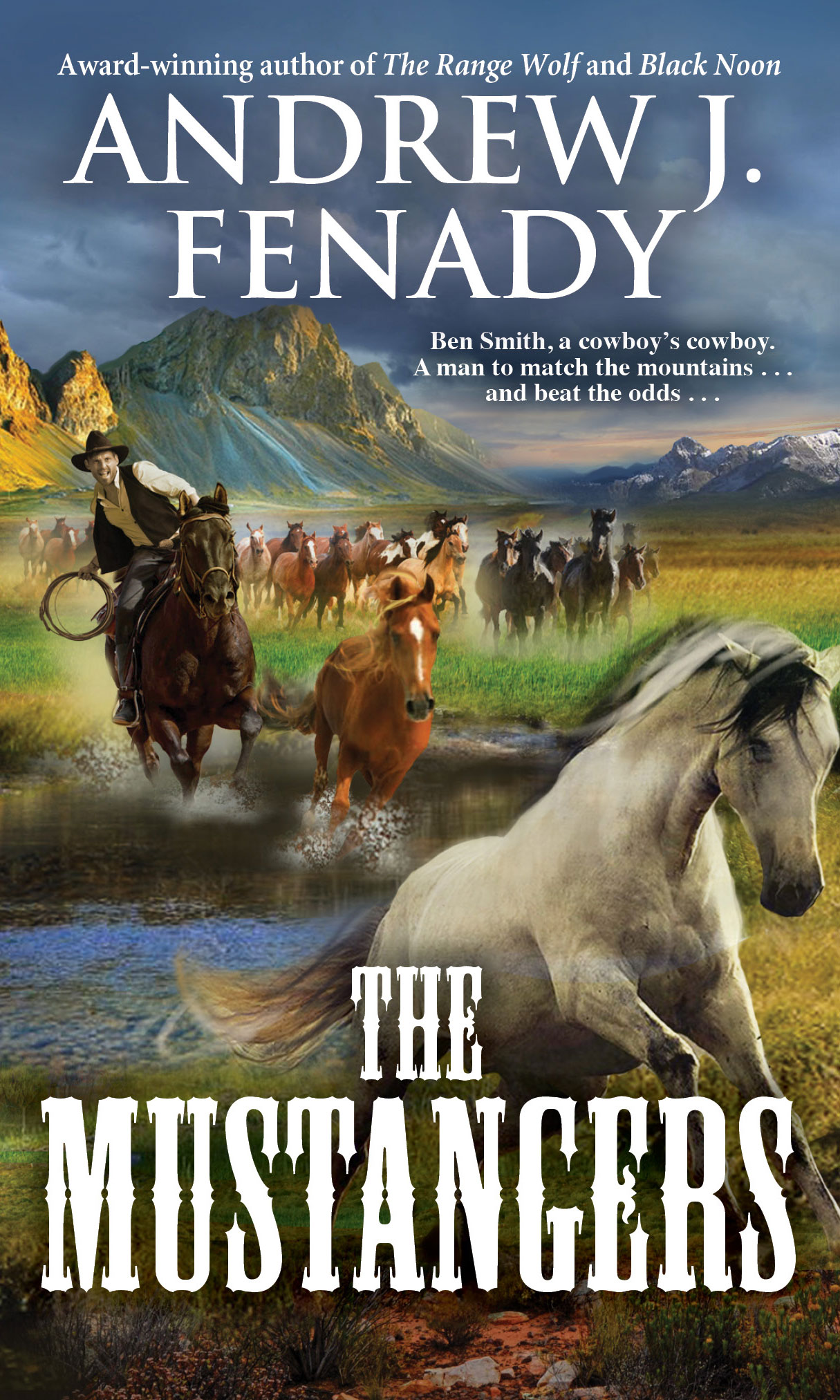 THE MUSTANGERS by Andrew J. Fenady
The newest tale from Andrew J. Fenady, Western Writer Hall of Fame inductee and author of the John Wayne classic movie Chisum, is set in only the recent past (1960's), but it does very much honor and resurrect the history of the American frontier. The novel features Ben Smith, a cowboy's cowboy and three-time rodeo champion who's forced to retire at the age of forty due to a dramatic injury. Ben is at all times connected to the past, his own memories interwoven with much older histories. He may be driving across the country in the comfort of a Chevy pickup, but as he watches the landscape unfold, what he reflects on is how it looked a century before, when it was traversed by "those who survived on horseback, on mules, on wagon trains. On foot." And when he gets to his Wyoming ranch, the awe-inspiring sight of wild mustang herds running free is what grounds him. Until his peace is shredded by the blaring engine of low flying planes and men in trucks indiscriminately capturing the horses – "harvesting" them so they can be sold for slaughter.
In another scene, Ben recalls being a young boy and listening to aged cowboys describe mustanging in the old days – without trucks and airplanes, but with grit and on horseback. He's horrified by the brutal modern techniques that have slaughtered the wild herds to near extinction, and he decides to take a stand – to save the last of the noble mustangs before it is too late, and to fight for restrictive laws like the ones that were indeed passed in 1971.
Fenady is the poet of frontier fiction – even when he's writing about an American West within our own lifetimes. As he says in the prologue to The Mustangers, "Where, a hundred years ago, in the mid-1870s, through the same western sky, only eagles flew, on this day a lone jet streaks between towering spires to fulfill a promise . . . a promise made when the West was old . . . but younger."