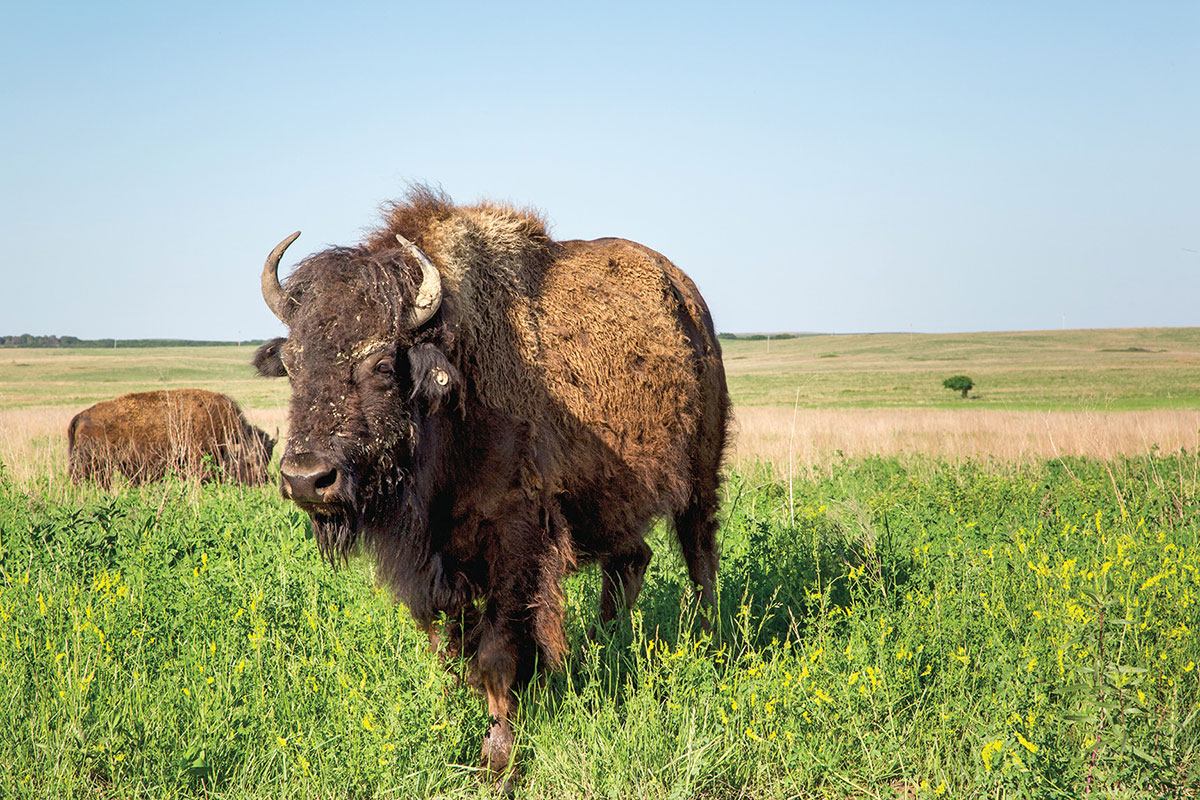 Imagine the surprise of Osage chief Pa-huh-skah when he tried to scalp an enemy, and the man's snow-white wig came off in his hands. The chief cherished his trophy and wore it so often thereafter that Pa-huh-skah came to mean "white hair" in English.
This northeast Oklahoma town of 3,400, its name taken from the wig-wearing chief, began in 1872, when the Osage Agency was established on Bird Creek, then Osage Indian Nation Territory.
Three fine museums tell the story of the town.
The Ben Johnson Cowboy Museum, which opened in June, explains the county's ranching history, alongside displays of local artwork and spurs and saddles made by cowboy craftsmen.
TV screens scroll through scenes from Academy Award-winning actor Ben Johnson's Western movies and photos from his family collection. The real-life rodeo star, named World Champion Cowboy for 1953, was born 27 miles away in Foraker and is buried in Pawhuska.
Museum Manager Dreama Tyng says visitors love to take pictures behind two original jail doors and browse a fascinating collection of framed wanted posters.
"Jesse James was here, and so were Pretty Boy Floyd and Bonnie and Clyde," says Tyng. "The scale of what we have really surprises people."
The Osage County Historical Society Museum showcases pioneer and Indian life through displays of war clubs, ceremonial drums, bows, headdresses and figurines.
The Osage Nation Museum, founded in 1938, is the premier destination to experience Osage history, according to the Smithsonian. The tribe's story unfolds through photo- graphs, contemporary and traditional art, and historical artifacts.
Part of that history involves the 1920s oil boom that swelled Pawhuska's population to 6,400. When the boom fizzled, fortunes dimmed.
But the town has roared back, thanks to entrepreneurs Ladd and Ree Drummond. In the three years since they opened the Pioneer Woman Mercantile downtown, the combination restaurant, bakery and store has become a huge tourist draw.
Ree is a TV personality with a show on the Food Network whose blog, ThePioneerWoman.com, attracts 20 million page-views a month.
She and Ladd bought the former Osage Mercantile, built in 1910, and remodeled the 25,000-square-foot space to offer some of their favorite things—specialty gifts, great coffee, a popular deli and comfort foods like freshly made pastries, all in a welcoming small-town atmosphere.
"The impact has been immense," says Joni Nash, executive director of the Pawhuska Chamber of Commerce. "People flock to town to step back in time and see things they see on Ree's show."
How popular is she? Mattel last year issued a Pioneer Woman lookalike Barbie doll and kitchen playset.
Two blocks away, Osage Indian Danette Daniels owns the Waterbird Gallery, selling authentic tribal jewelry, art and clothing. To buy cowboy boots or other Western wear, stop at Osage Outfitters. Grab a stool at the hat bar, order a beer and let cowboy-owner Joey Lee custom-shape your hat. He's a master.
The list of annual events includes October's National Indian Taco Championship. Sample various taco selections while watching Osage Indians in ceremonial dress put on a powwow dance competition in the street.
"It's so much fun," says Nash. "Brace yourself to eat all day."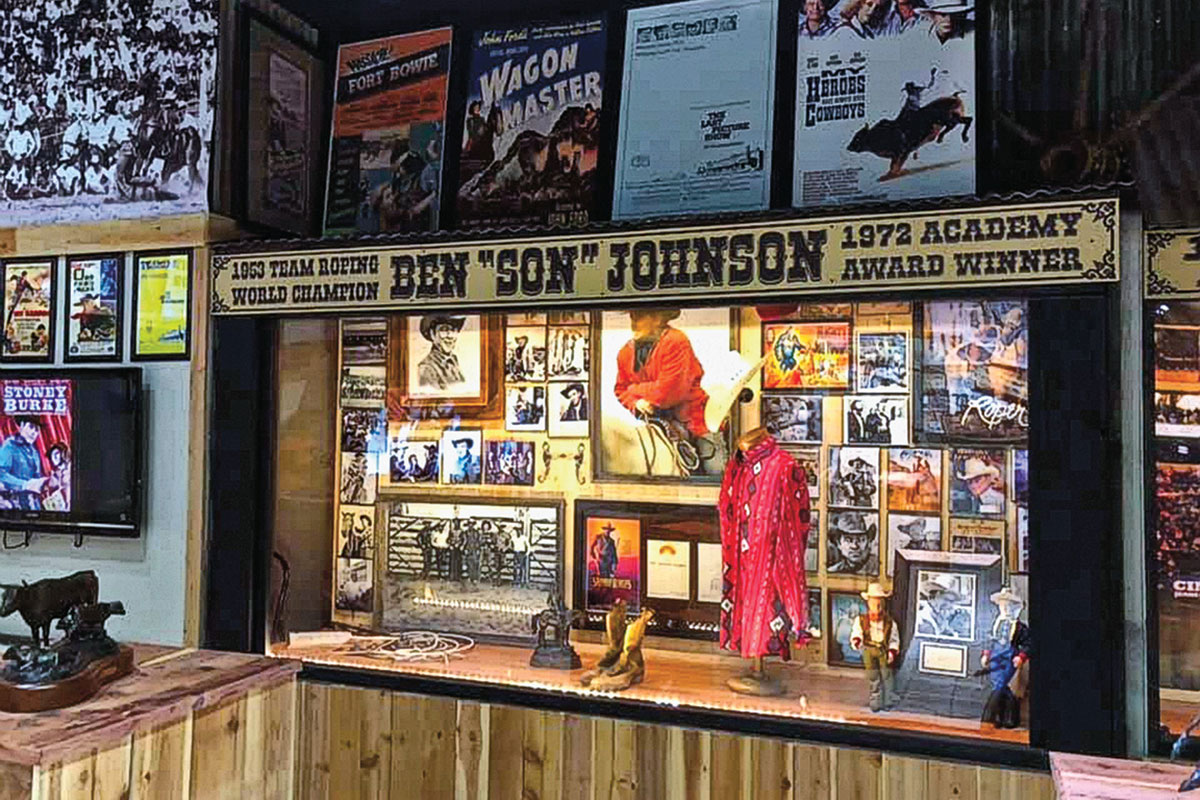 The International Roundup Clubs Cavalcade, the world's largest amateur rodeo, takes place in July. In June this year, Pawhuska marked the 65th anniversary of the Ben Johnson Memorial Steer Roping contest.
For an outdoor adventure, drive north into the magnificent Tallgrass Prairie Preserve. The two-hour loop encompasses 50 miles and passes scenic turnouts a visitor's center and a 1920 ranch bunkhouse.
The big attraction is photographing the 2,100 bison that roam the preserve.
Fun Fact: In the 1920s, oil made the Osage Indians, per capita, the world's richest people. Many owned 11 vehicles when most Americans couldn't afford one. Pawhuska had the first Rolls-Royce dealership south of the Mason-Dixon Line.