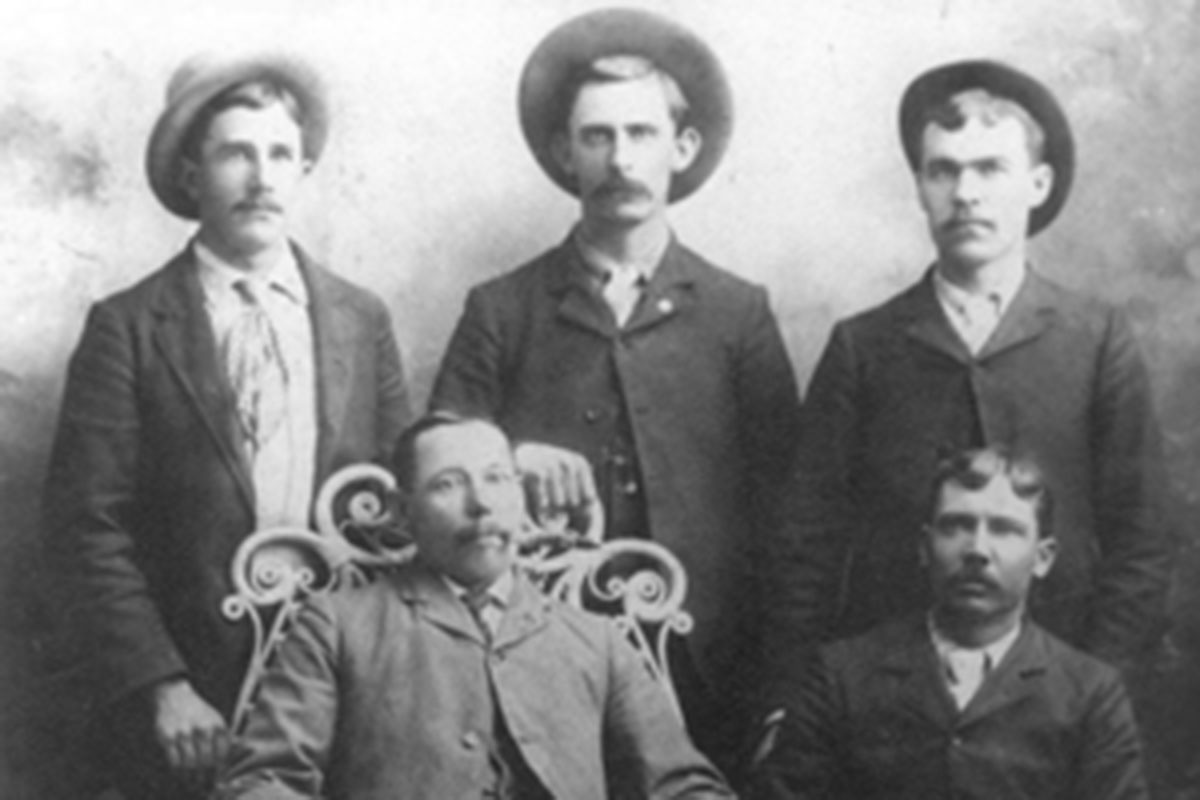 Tom Logan was a respected lawman in Tonopah, NV (photo, seated left). But on April 7,
1906 he was a customer at a bawdy house in Manhattan, NV. Another "guest," Walter
Barieau, refused to leave the premises when asked. Logan escorted Barieau out—but
Barieau then pulled a gun and shot the unarmed Logan five times. Remarkably, the
mortally wounded officer held his killer down until help arrived.
Barieau's high powered defense team managed to get him off in the case, claiming self-
defense and slagging Logan's image because he was at a house of ill repute.
Mark Boardman is the features editor at True West and editor of The Tombstone Epitaph.