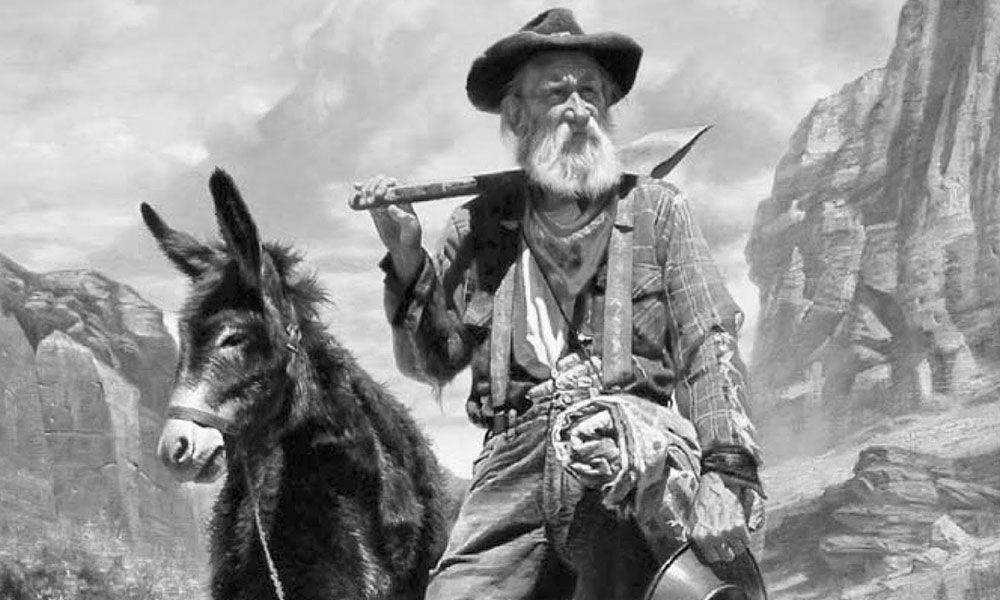 Sometime around 1870 Waltz filed on a homestead in south Phoenix near the Salt River. Later in life he fell upon hard times and was being looked after by a kindly African-American woman named Julia Thomas.
During the winter of 1891 the river ran its banks, flooding his farm, forcing the old man to seek refuge in a tree. He contracted pneumonia and while on his deathbed told her about his gold mine. He also drew a crude map.
After his death she, along with a couple of brothers, Reiney and Hermann Petrasch searched but were never able to find the treasure. Ironically, the trio would have crossed the very ground west of Superstition Mountain near today's Goldfield where, just a month later prospector's would discover rich gold deposits at the Black Queen Mine. Five months later a large deposit of gold was found nearby. The Mammoth Mine, over the next four years produced some three million dollars of the yellow metal.
Ms. Thomas did manage to make a few bucks by selling maps claiming to have directions to Waltz's mine on the streets of Phoenix for seven dollars each or whatever the traffic would bear.
Julia and the Petrasch brothers returned from their futile search for the Dutchman's gold in late September 1892 and shortly thereafter shared their stories with Pierpont C. Bicknell, who had a fertile imagination to go along with his penchant for lost mines. This was the golden age of prevarication and he was a master. Bicknell took their story and with a grand display of imagination, literary license and embellishment, created the legend that most are familiar with today. It provided provocative clues to the whereabouts of the Dutchman's gold and for the first time used the term "Dutchman's Lost Gold" and incorporating the Weaver's Needle into the tail. He may have also included the embroidered story of the fictitious Miguel Peralta.
The story was published on the pages of the San Francisco Chronicle in January, 1895. Prior to that there had been no linkage between the Peralta family, Jacob Waltz, the Dutchman's Lost Mine and Weaver's Needle. Bicknell seems to have woven them all into one tale.
Marshall Trimble is Arizona's official historian and vice president of the Wild West History Association. His latest book is Arizona Outlaws and Lawmen; The History Press, 2015. If you have a question, write: Ask the Marshall, P.O. Box 8008, Cave Creek, AZ 85327 or email him at marshall.trimble@scottsdalecc.edu.