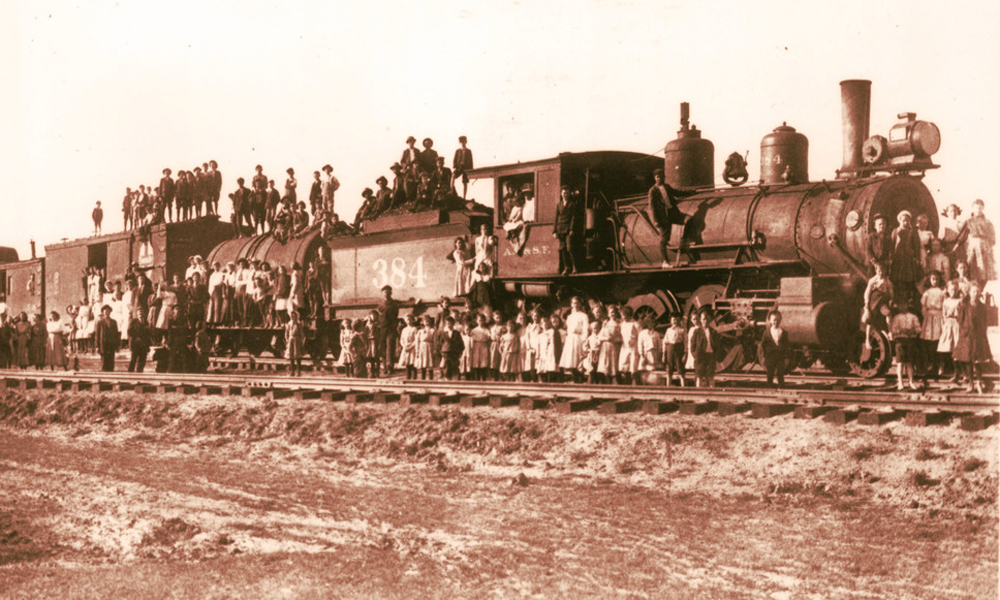 Between 1854 and 1929 an estimated 200,000 homeless, abandoned or orphaned children were placed by eastern charity institutions like the Sisters of Charity in homes throughout the U.S. and Canada in what became known as the Orphan Train Movement.  There were at least 30,000 from the streets of New York alone. Most of these traveled by train hence the term Orphan Trains.
Tens of thousands of orphans were taken west on trains and going from station to station until they were plucked out of line by someone who needed a child laborer. Boys were chosen to work on farms, girls as domestics. Some were offered on a 90-day trial period.
Author Linda Gordon's The Great Arizona Orphan Abduction  published in 1999 tells the tragic story of an orphan train delivering Irish Catholic orphans to Clifton, Arizona in 1904. In theory these children were the lucky ones. They were adopted by sympathetic Catholic Mexicans in the town who were welcoming them as family rather than servants or laborers.  However, the idea of "white" children being raised by Mexicans raised the ire of the town's "white" women roused their husbands to "rescue" them.
Although New York didn't regard the Irish as "white" Arizona did.
An armed mob of vigilantes went through the Mexican section of town on a rainy October night banging on doors and taking the children and placing them with white families.
The New York foundling home tried to take them back but the Territorial Supreme Court intervened and during three days of scurrilous testimony the court ruled against them.
The court scolded the foundling home for placing Caucasian children with Mexicans "who were wholly unfit" and "impecunious, illiterate, unacquainted with the English language, vicious, and persons of notoriously bad character."
It's a tragic and interesting little-known story in western history. For further reading Gordon's book.