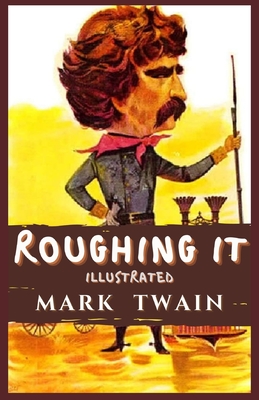 Samuel Langhorne Clemens' journey West began in 1861 when he was 25. He'd spent the previous two and one-half years piloting Mississippi steamboats between St. Louis and New Orleans. The fall of Fort Sumner on April 14 caught him on the downriver end of his run. He drew his pay and managed to catch the last steamer to St. Louis before the river was closed to civilian boats.
His hometown of Hannibal war fever was high on both sides of the fight. He joined a Confederate group called the Marion Rangers and was elected a second lieutenant, but military life was not to his liking and he resigned his commission due to what he called "fatigue through persistent retreating."
When Nevada became a territory, his older brother Orion became secretary to the territorial government, so Sam joined the Secretary as secretary to the secretary. The adventurous he 20-day stagecoach ride to Carson City would lead to his writing "Roughing It."
Trying to make a fortune in the Comstock turned out to be a series of SNAFU's. In Nevada he developed a case of get-rich-quick-fever. His first effort was a trip to Lake Tahoe to stake out a timber claim. The town of Virginia City was growing and lumber and a sawmill was a quick way to make a fortune. His party neglected their campfire and the resulting forest fire wiped out their entire claim.
He succumbed to gold fever. He thought he hit high-grade ore and was throbbing with excitement. He fetched pocket-fulls of the shiny mineral; it turned out to be iron pyrite, better known as "Fools Gold."
Sam had been submitted a series of mining camp stories to the Territorial Enterprise newspaper in Virginia City and in 1862 he received a message from editor Joe Goodman offering him a job writing for the paper for $25 a week. Thus began the professional literary career of Sam Clemens.
As a writer adopted a prudent custom of local journalists by using a nom de plume. Taking the cry of a Mississippi riverboat leadsman to indicate there were two fathoms of water under the keel he became Mark Twain.
He fabricated outright hoaxes, bald-faced lies and tall tales. Then he found himself facing not one challenge to a duel but two. The governor bailed him out by advising him to leave town or face going to prison for dueling. Mark Twain high-tailed it to San Francisco where he went to work for the Morning Call. He received national recognition in 1865 when a New York newspaper published The Celebrated Jumping Frog of Calaveras County.
Roughing It was Twain's major contribution to literature of the Old West. Between 1872 and 1900 it went into ten printings in the United Sates.