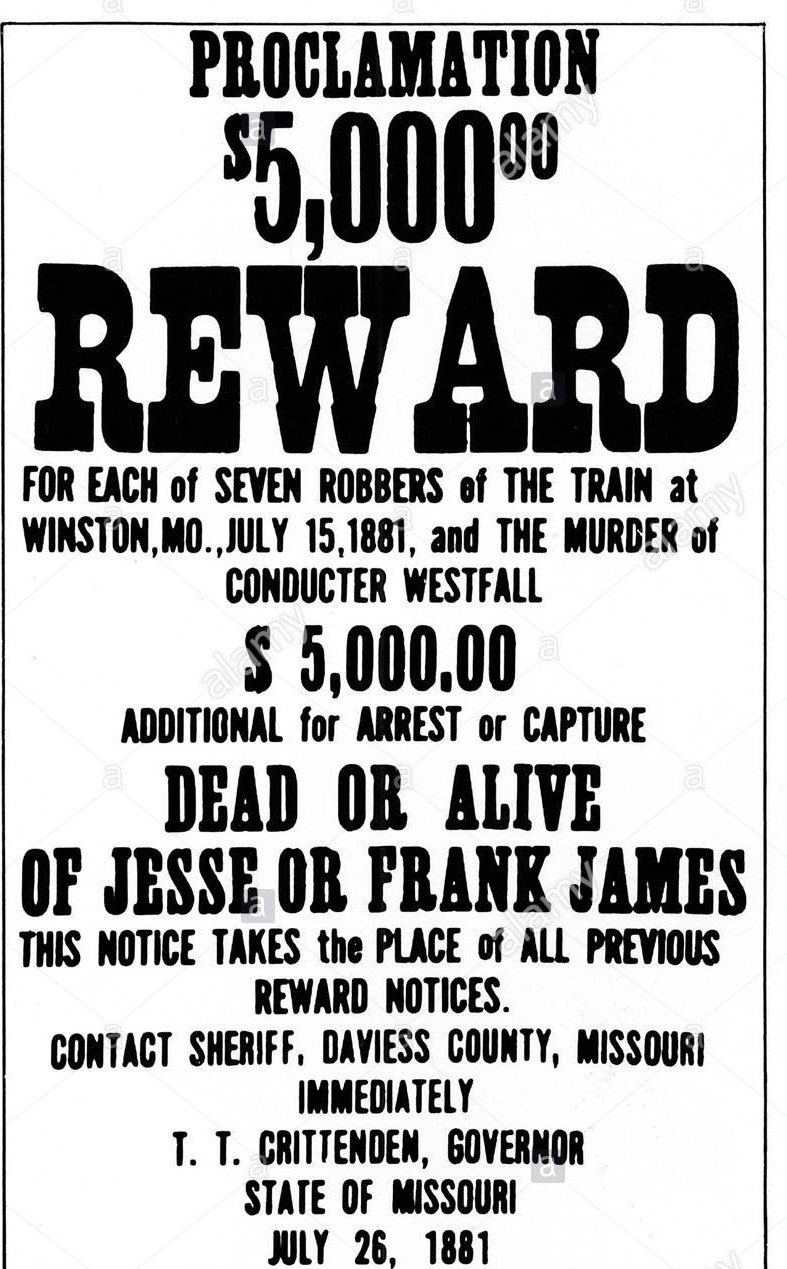 How was reward money collected in the Old West? Was it paid out by local law enforcement, banks, the court system, or did it come from some other source?
Different entities paid bounties. For example the government would pay a bounty on an Army deserter, but it was so cheap few civilians made the effort. Back in the 1830s the Mexican government paid a bounty on Apache scalps. 100 pesos for a male; fifty for a female and twenty-five for a child. Wells Fargo paid a bounty on stage and train robbers who robbed the express cars and stages. The Pinkertons paid bounties on outlaws who robbed their customers.
With Jesse James, Missouri Governor Thomas Crittenden placed a bounty on him. I know one case of one where a man was shot and before he died, he declared his estate would pay $5,000 to the man who gunned down his killer. A miner named, Jim Leavy, went after the man shot him down and collected the bounty. Leavy decided collecting bounties was better than making $3 a day working in the mines, so he quit and became a bounty hunter.