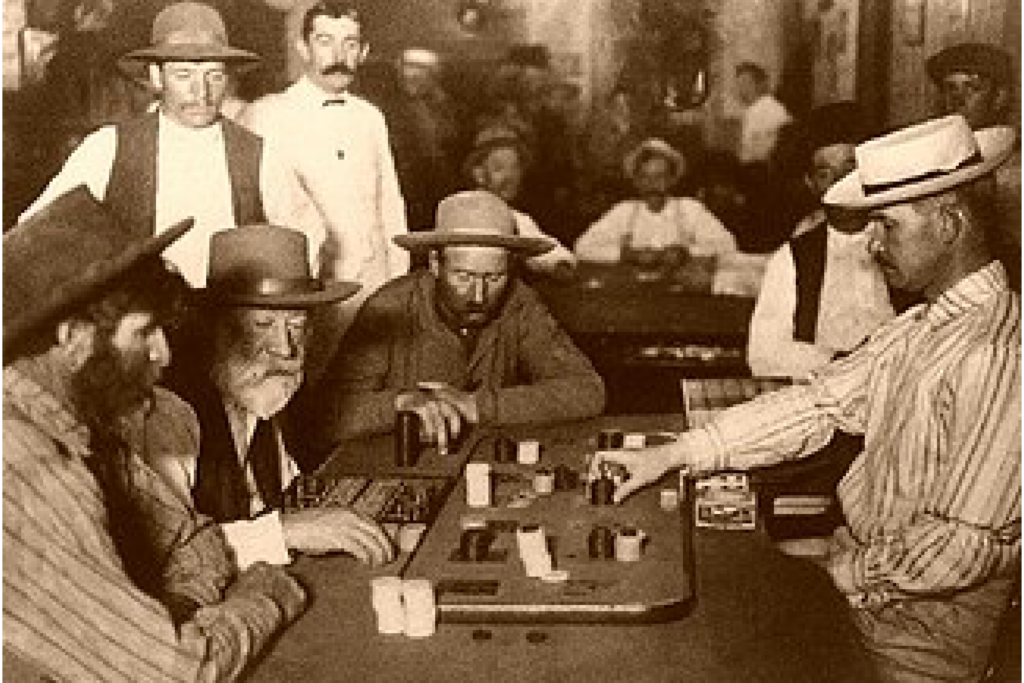 Author Louis L'Amour told a story about an old gambler describing a way of cheating at cards, "He in-jogged the top card, took off the bottom and shuffled off"
What does the term "in-jogged" mean?
The late Robert DeArment, in his classic Knights of the Green Cloth: The Saga of the Frontier Gamblers wrote. "Wherever there is gambling, there will be found the crooked gambler; wherever a game of chance is played with money to be wagered, there will appear those who would eliminate the element of chance."
It's card manipulation or a deception. The dealer selects a certain card he wants either on top of the deck or somewhere in the deal or the deck where he can get it. The other player doesn't see that the dealer, using his pinkie finger has the selected card protruding just slightly. Then when he cuts the cards, he can turn over the selected card.
There were probably as many systems for marking cards as there were sharps to invent them. Marked cards were obviously an advantage but it took skillful manipulation to make them lucrative. As one old pro told the aspiring beginner "You have to have the hands, kid. If ya ain't got 'em it would do you no good to learn the trick."
Therein lay the chief asset of all good professional gamblers. Anyone who desired to be adept at cards (or dice) had to spend countless hours tediously practicing the moves over and over again.