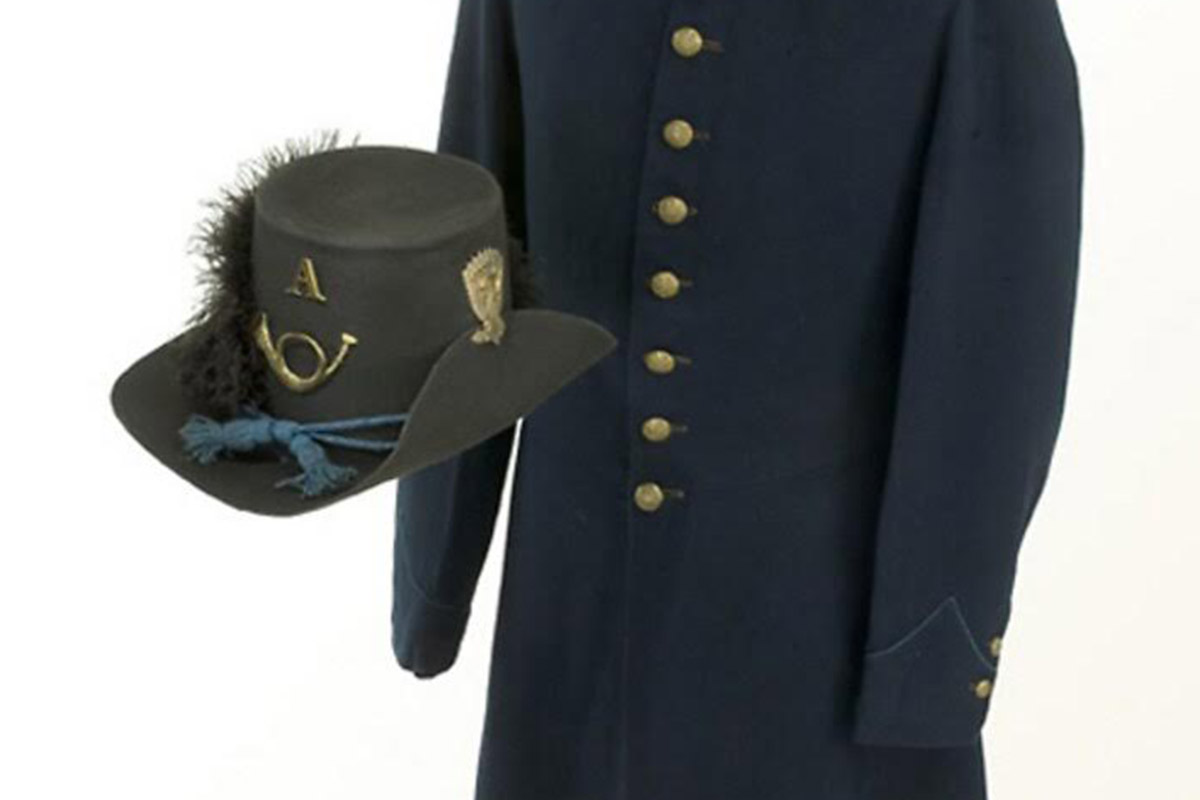 In 1855 the Dragoons became Cavalry and the Hardee Hat was issue. They were black felt with a 6 1/4″ brim.  The issue hats kept that style until 1883 when they adopted the tan felt. Those remained the issue until the early 1900s. 
We're all familiar with those cavalry uniforms worn in the western movies. The troopers weren't issued yellow bandanas and the hats would change over the years. The post-Civil War campaign hat was Navy blue.  In reality, the officers and men were eclectic about their head gear. The uniform styles changed in 1872. The thin, woolen campaign hat worn during the post-Civil War years was the source of much complaint among soldiers and officers. It was similar to the wider-brimmed hat worn during the War. After the first wetting it quickly went to pieces. A colonel called it "the most useless, uncouth rag ever put on a man's head." The complaints were mainly over the quality and color. It wore like a rag on one's head and was replaced four years later by a smaller, more durable pattern. 
The brown campaign hat with small, screen vents on each side was adopted in 1883. 
In the hot Southwest deserts the troops often discarded their hot felt hats for straw. Others ventilated their campaign hats with holes. Regardless of military issue, soldiers in the field wore civilian hats purchased from the sutler's store. Comfort came first. A veteran of the 1877 campaign wrote, "Hence, in the field, we see no forage caps, but in their stead—white hats, brown hats, black hats, all kinds of hats except the service hat, for that, too, is unsuitable."