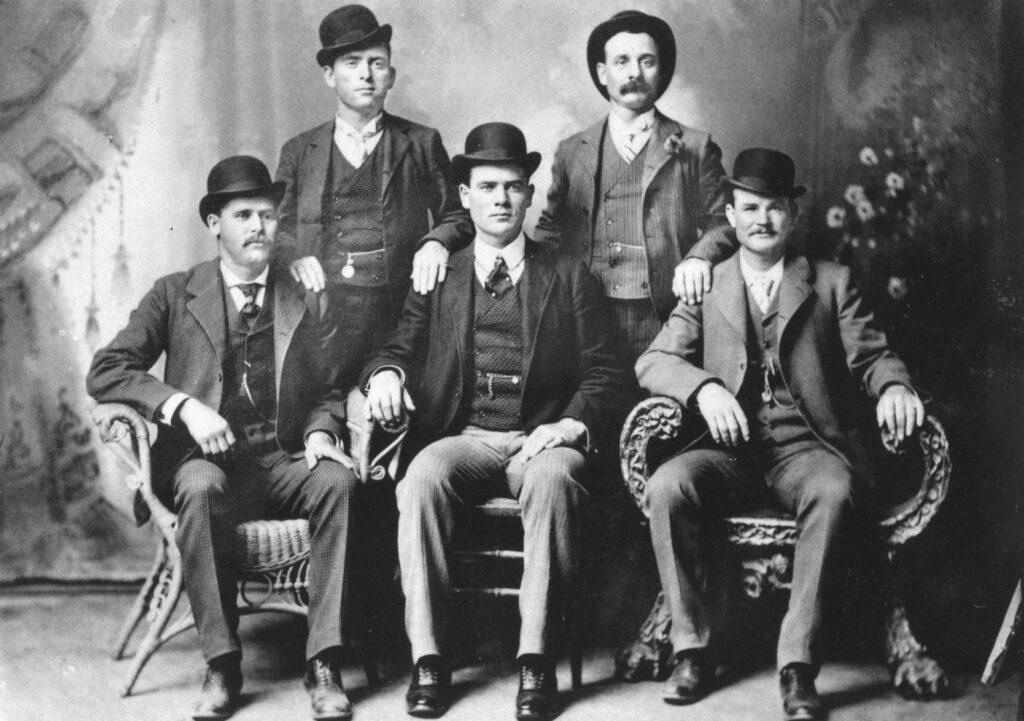 By the early 1900s, the law was closing in and Butch Cassidy was beginning to feel the pressure. The cattle industry was big in Argentina and with the Pinkerton detectives closing in, he convinced Sundance it would be a more healthy climate.
He needed to pull a couple more jobs to finance the venture. The first was in the summer of 1900 at Tipton and the second in September, at Winnemucca, Nevada.
The Wild Bunch then took the loot and headed for Fort Worth where they bought expensive suits, silk shirts, and new boots and frolicked in Fanny Porter's bordello. Butch, Sundance, Bill Carver, Ben Kilpatrick and Harvey Logan brazenly posed for a local photographer in their new duds. The photographer liked the picture so well he put it in the window of his shop, where a passing lawman recognized one of the outlaws. The photos were copied on "wanted" posters and plastered all over the West. By that time, however, Butch and Sundance were in Argentina. Contrary to popular belief, the photo did not play an important role in the demise of the Wild Bunch.
One by one the members of the Wild Bunch (they weren't really known by that name until the Pinkerton's began using it after the gang had broken up) were run to the ground.