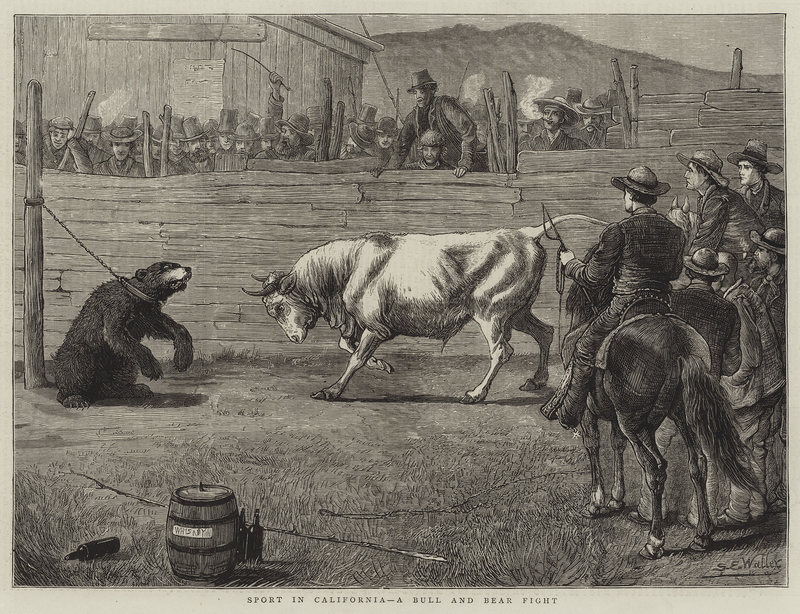 Early Entertainment: Bulls VS. Bears
People love to bet, and they would bet on just about anything. Horse racing was one of America's most popular sports. Wyatt Earp owned a number of racehorses and even had one while he was in Tombstone. Cockfights were very popular too. In early California they pitted a grizzly bear with a bull. Historian Hubert Howe Bancroft wrote in 1888, "A bull and bear fight after the sabbath services was indeed a happy occasion." I'm sure there was plenty of wagering going on the sabbath too. They even pitted a scorpion against a black widow or put a scorpion in an ant den and bet on the outcome. Badgers vs dogs and dogs vs dogs. The folks came up with many creative ways to pit one critter against another.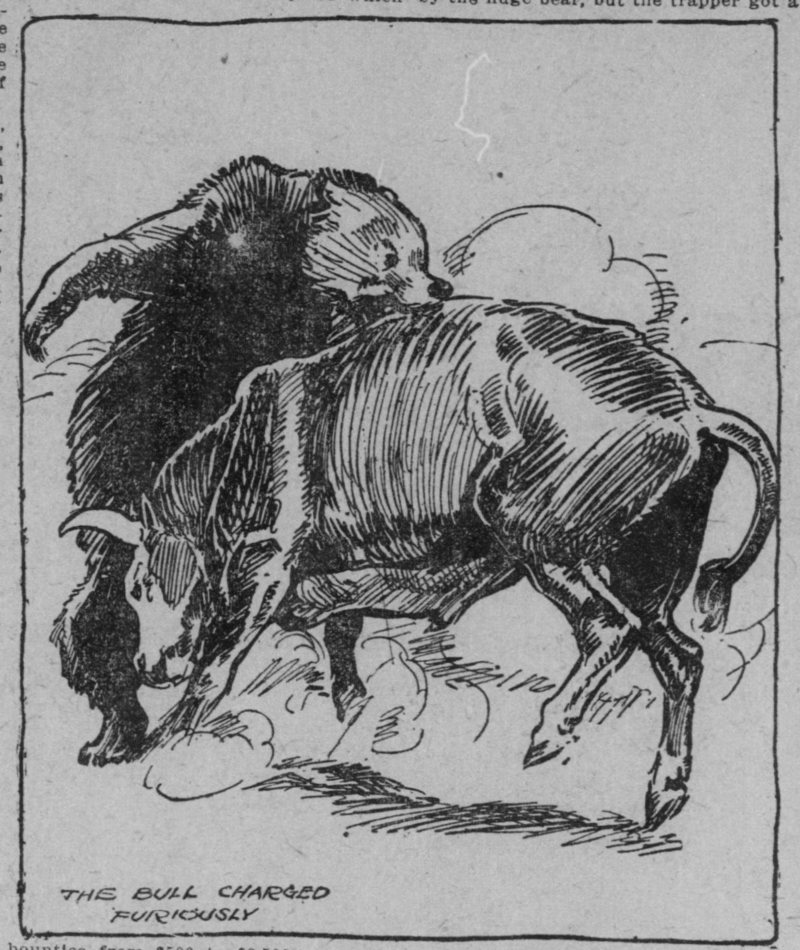 After religious services the crowd would gather at the plaza. The festivities began with the undercards such as cockfighting or smaller animals.
The most popular spectator sport was a fight to the death between a bull and a grizzly bear. It's estimated there were some 10,000 grizzly bears in California during early 1900's.  When it was time for the main event, the bull and the bear, secured with shackles and ropes would be led into the pit. They would be tied together by a length of rope, but short enough to keep the two gladiators within reach of one another. The bear would usually stand up on its hind legs and take a defensive stand while the bull would lunge, trying to plunge its horns into the bear. The bear had a slight advantage but as everyone knows, anything can happen in a brawl.