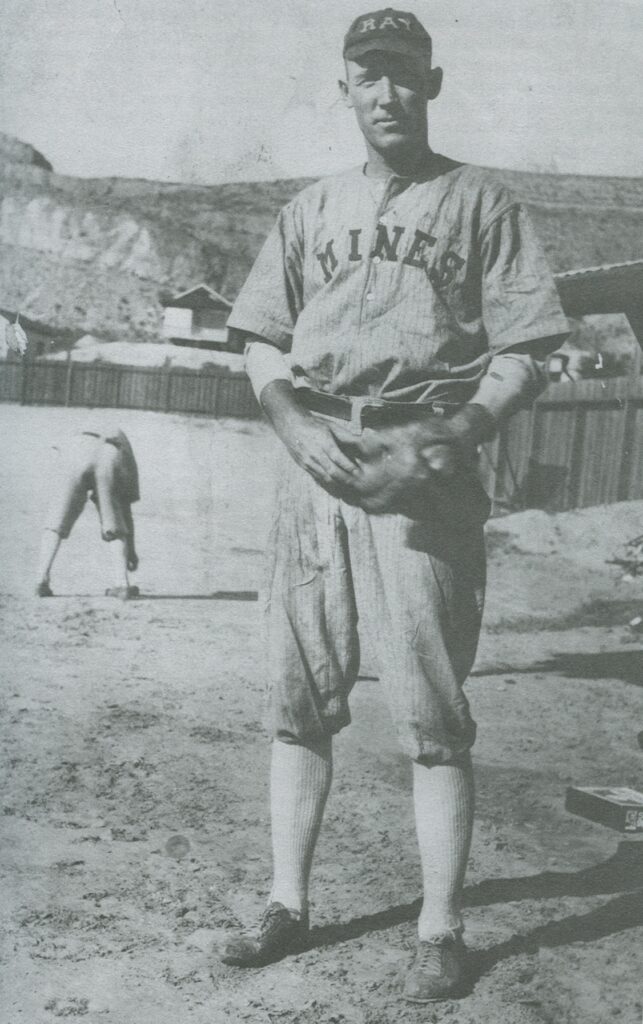 Arizona's First Native Born Major League Baseball Player
Most Americans are aware that on April 15th, 1912, the luxury liner Titanic sank in the north Atlantic taking the lives of more than 1,500 people. Americans learned of the disaster the following day. On that same day, Arizona's first native-born major league baseball player made his debut at the "show."
On that memorable April day Lee "Flame" Delhi took the mound in the seventh inning for the Chicago White Sox against the rival Detroit Tigers. The Tigers won the game 10-1. It would be Flame Delhi's first and last appearance in the Major Leagues.
Delhi, the son of a hard rock miner, was born at Harqua Hala, a gold-mining town 12 miles south of present-day Salome. He'd never been east of Prescott until that February day in 1912, when he boarded a train and headed east for Spring Training in Florida.
Delhi's nickname applied to both his blazing fast ball and his shock of flaming red hair. It was given to him by a reporter during the 1910 season while pitching for the Los Angeles Angels in the Pacific Coast League. Soon, he earned the reputation as the best pitcher in the PCL.
Flame won 27 games for the Angels during the 1911 season and that winter several major league teams held a bidding war for his services. The Chicago White Sox outbid the Cincinnati Reds and purchased his contract for $5,000. In those days the money went to the team owner, instead of the player.
Delhi's days as a professional ballplayer were far from over.
He was about to accept a generous offer to return to Los Angeles the following season when he got an interesting offer to play for a mining town in his native Arizona. If he would pitch for the Ray Copper Mine team in the Copper Belt League, the company would teach him civil engineering. The company lived up to its promise and in 1920 Delhi was back in Los Angeles, his ball playing days were behind him. Within a few years he was vice president of Western Pipe and Steel, in charge of shipbuilding operations. He became one of the leading proponents of arc welding, building all-welded ships with no riveting. Under his leadership during World War II, Western Pipe and Steel built more than 40 ships for the war effort. The San Francisco Chronicle called him a "titan of western steel" in his obituary after his passing in 1966.
During the Great Depression of the 1930's, long after his baseball career had ended Flame Delhi was earning $80,000 a year, the same salary as baseball's greatest player, Babe Ruth.