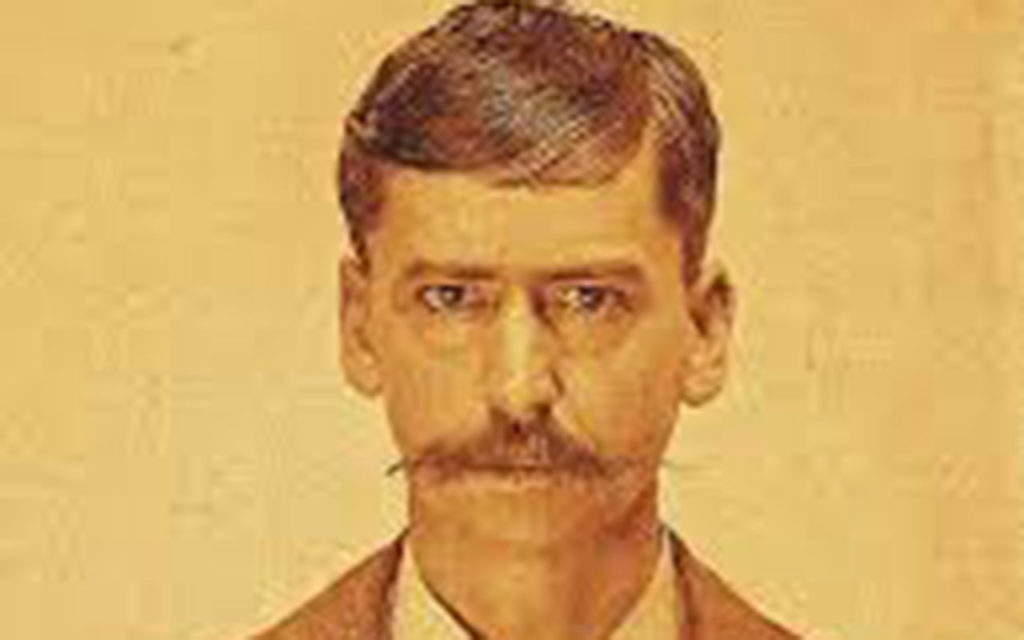 Frank Wattron arrived in Holbrook in 1884, just three years after the Atlantic and Pacific Railroad (Santa Fe) arrived and the name was changed from Horsehead Crossing. It was located where the Rio Puerco emptied into the Little Colorado River. Frank was born in Missouri in 1861 and when he was only seven, lost his parents. A relative was raising him and planned to have the lad train for the priesthood so he ran away, drifting to Colorado, Mexico, New Mexico. He arrived in Holbrook with five dollars in his pocket and a deck of cards.
He took a job with a doctor in a local drugstore. Soon he was taking care of everything in the store except compounding prescriptions and practicing medicine. A few years later he bought out the doctor and took care of everything. Recognizing his abilities, in 1885 the Apache County Board of Supervisors appointed him town constable. In 1887, when Commodore Perry Owens was elected Sheriff of Apache County, he appointed Wattron deputy sheriff with wages of $25 a month but Owens soon learned the county couldn't afford such a lofty salary, so he reverted to constable while still running his drugstore.
However, during his brief stint as Owens deputy he was an eyewitness to one of the Old West's most famous gunfights. On September 4th, 1887 Andy Cooper, his brother John Blevins and Mote Roberts had just arrived in town from Pleasant Valley. Two days earlier they had bushwhacked Bill Jacobs and John Tewksbury at the Middleton Ranch in Pleasant Valley. Owens turned down any assistance from Wattron and walked alone up the street to the Blevins house to arrest Andy. A gunfight broke out and when the smoke cleared, Cooper, Roberts and young Sam Blevins were dead, and John Blevins was seriously wounded. John had fired at Owens from close range, missed and shot Andy's horse, fatally wounding the animal. Sam grabbed Andy's pistol and approached the sheriff, who dropped him with another round.
Coroner's inquests were held for the three men. This is Wattron's testimony.
"I was standing in the door of the drugstore, saw Commodore start from Brown's Livery Stable in the direction of Cooper's house……Commodore Owens stepped onto the porch and stood there a moment as I supposed talking to Cooper who had his head out of the door. About this time Owens raised his gun and fired at Cooper. About the same time a shot was fired from the door of the west front room………."I went over with my shotgun and met Owens coming down the street from the house…..I says, 'What did you say to Cooper when you went to arrest him?' He says, 'I told him I had a warrant for him.' Cooper asked what it was for and I told him, 'For stealing the Navajo horses, and I wanted him.' Cooper says, 'I won't go' and then I shot him.'
The coroner's jury exonerated Owens.