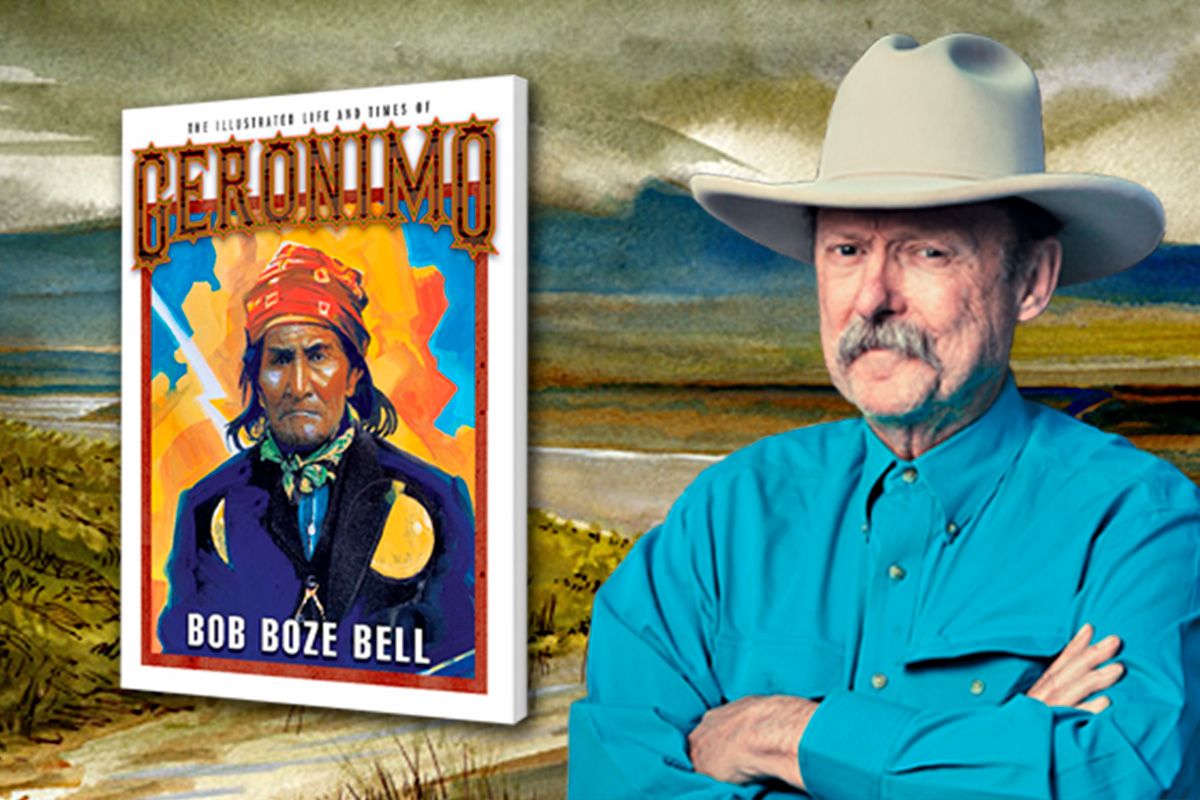 Over 25 years in the making, Bob Boze Bell's latest book, The Illustrated Life and Times of Geronimo, combines hundreds of never-before-seen images (original paintings and photographs), newly uncovered facts (Geronimo had a dozen wives!) and a blow-by-blow account of how he became the most famous Indian in the world.
Yes, the G-Man is bigger than Sitting Bull, or Crazy Horse, Victorio or even Cochise. Why? You'll find out why. BBB even explains why paratroopers yell out "Geronimo!" when they jump out of airplanes. Told in his distinctive timeline style, the book gives readers a bold and insightful look at one of the most controversial historical characters in the history of the Wild West.
It goes on sale November 15th, but you can pre-order now and see Geronimo like never before.