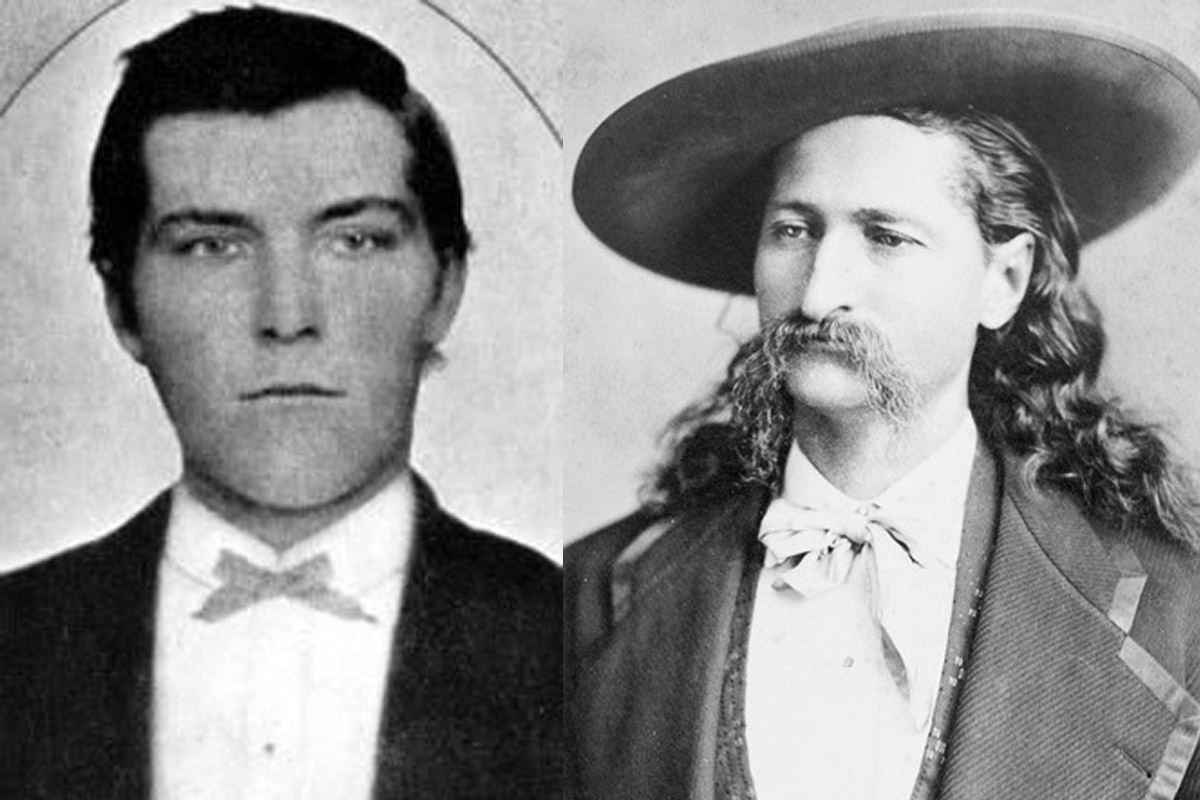 As far as gunslingers go John Wesley Hardin and Wild Bill are reputed to have been equals at the top of the heap.  So, what is the extent of the relationship between the two?  
John Wesley Hardin was an eighteen-year-old kid when he was in Abilene and since he was wanted for murder in Texas, was going by the name of Wes Clements or just plain "Arkansaw." Far as we know, excepting the cowboys he rode up from Texas with, nobody including Ben Thompson and Hickok had any idea he was John Wesley Hardin.
It probably wouldn't have mattered anyway. There are stories told by Hardin of he and Hickok drinking and womanizing in Abilene. That, along with the other tall tales Hardin told in his autobiography, which incidentally was written after Hickok was dead, about the road agent spin when surrendering his pistols to Wild Bill. All of this comes from Hardin or his fans. 
The late Joe Rosa, Hickok's biographer barely mentions Hardin in his works. As for them meeting later he wrote: "After Hardin left Abilene he and Hickok never met again, except in fiction."
As far as gunfighters goes Rosa also writes Hardin's victims were mostly bushwhacked while most of Hickok's were facing him.