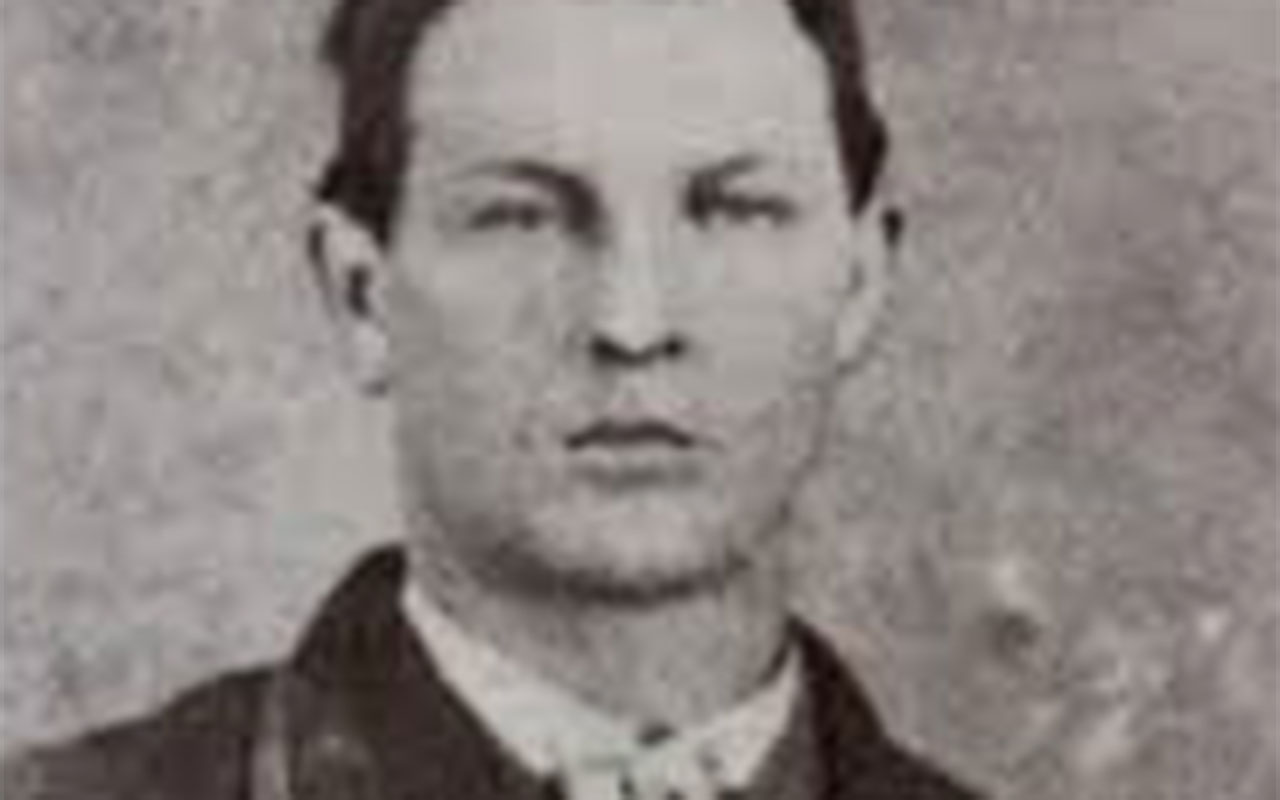 Jake Snively is relatively unknown in Arizona history today but for a time he was one of its most important citizens. He came west to Texas in 1835, just as the Revolution was getting underway.  He was an educated man, trained as a civil engineer and came to work as a surveyor for the Mexican government.  He joined the Texans in their revolt against Santa Ana and rose to the rank of colonel.  For a brief time he was Secretary of War in the new Texas Republic.
In 1843 he petitioned the Texas government for permission to lead an expedition against Mexican traders on the Santa Fe Trail.  This was largely in retaliation for the humiliations the Texans had suffered through their ill-fated Santa Fe and Mier expeditions, along with Mexican General Adrian Woll's invasion of Texas in 1842.  Loot was also an objective.
Snively's Expedition was to number some 300 men and the gains to be divided equally between the men and the Texas government.
They left Texas in late April and reached the Santa Fe Trail and Arkansas River near present-day Edwards County, Kansas on May 27.
Calling themselves the "Battalion of Invincibles," they attacked a Mexican military unit, escorting the traders, killing 17 soldiers and taking 82 prisoners.
Splitting into two groups of a hundred men, the Texans, with Snively leading one, were themselves captured by Captain Philip St. George Cooke of the First U.S. Dragoons.  They were released shortly after. Snively resigned his position and joined the California gold rush.
By 1857 he was in western New Mexico Territory and a year later he led a group that made the first major gold discovery in what would, in 1863, become the Arizona Territory. The strike occurred along the Gila River, a few miles east of Fort Yuma.
The town that sprung up, Gila City and the gold strike made Jake Snively a famous person in Arizona history.  The town boasted a population of 1,200 but seemed to be lacking in moral character.  Humorist, J. Ross Browne noted that it "had everything but a church and a jail."  Prospectors could make $20 from just a few pans of dirt and in 1861, men were panning out between $20 and $125 dollars a day.
But the strike was short-lived and when Browne passed through in 1864, he noted the former boom town consisted of "three chimneys and a coyote."
When Gila City played out Jake headed for the new gold strikes at La Paz, on the Colorado River, where Ehrenberg is today.  For a brief time the town of La Paz was seriously considered to become the new territorial capital of Arizona. In 1863 he partnered with German engineer, Hermann Ehrenberg and established the prosperous Castle Dome Mining District.
In 1870 Jake was working out of Wickenburg as a surveyor.  Primarily though, he was still prospecting for gold.
On March 27th, 1871 Snively was with a small group of prospectors hear Wickenburg at White Picacho when they were attacked by 150 either Tonto Apache or Yavapai warriors. Snively, mortally wounded, was abandoned by his companions. According to a newspaper account Snively was wounded and "was left to the mercy of the savages by his comrades, who became panic stricken, and ran away."
A short time later his badly decomposed body and partly devoured by wild animals was recovered and buried at the site. For the next several years Jack Swilling brooded over the fact his friend hadn't gotten a proper burial. In 1878 he and a couple of friends found Snively's remains and re-buried them near his home in today's Black Canyon City on the Agua Fria River.
Jack Swilling was also one of Arizona's most prominent pioneers. He was a founding father of both Wickenburg and Phoenix. He was also guide for the Walker Party when and they discovered gold in the Prescott area.
On April 19th, 1878, while he was recovering Snively's body,
a stagecoach was robbed near Wickenburg. Witnesses claimed one of the outlaws looked like Jack.  Although he was later proven innocent of the charges, Swilling was taken to the Yuma jail to await trial. He'd made a number of enemies over the years and it seems they wanted to see him locked up regardless of his innocence or guilt. Jack was in a weakened health condition and while lying in jail awaiting a trial, he contracted pneumonia and died on August 12th, 1878. The exact whereabouts of his grave in Yuma remain, a mystery.