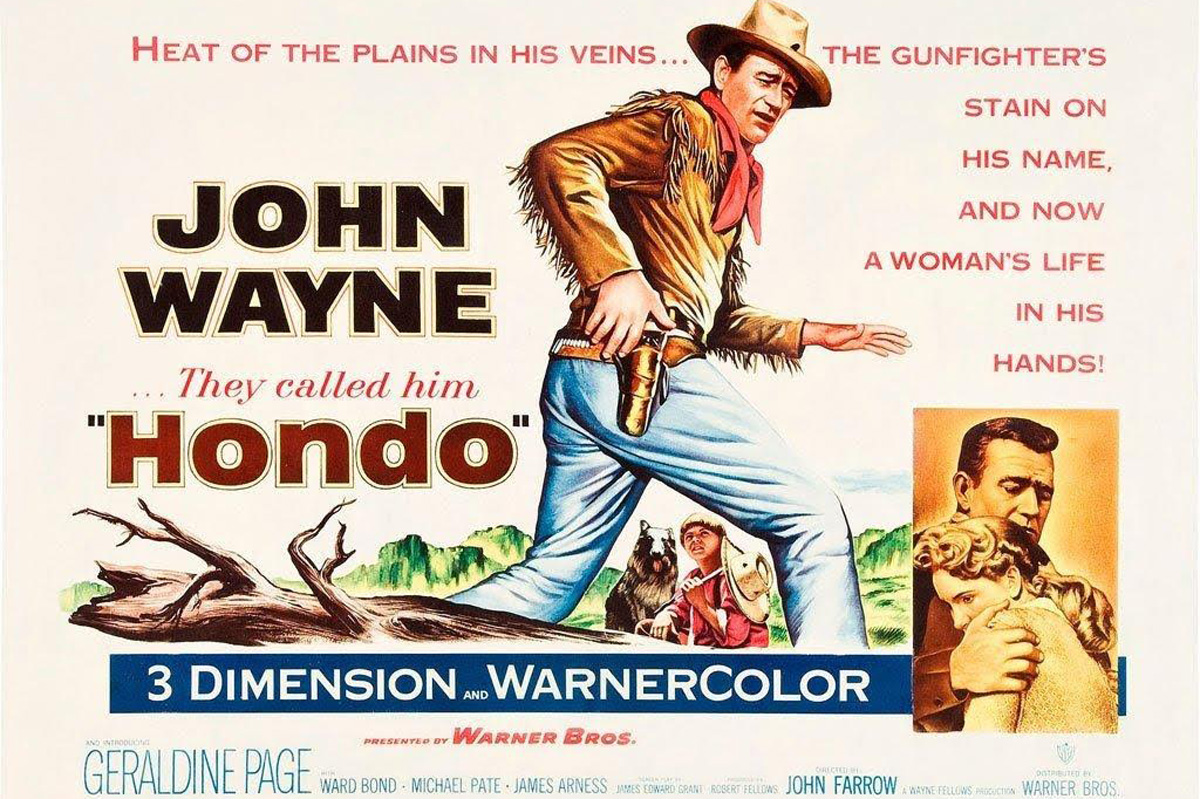 I met Louis L'Amour at the National Cowboy Hall of Fame in Oklahoma City back about 1980. He was a gracious and kind man. He'd lived quite an adventurous life himself. His research on the lands he wrote about was thorough and accurate. His dialogue was very good and appealing to the audience he was writing for. His protagonists represented the best of the western character, those ideals that Americans love and respect the most, including honesty self-reliance, honor, strong-willed and dauntless courage. His villains were usually loathsome. Some were really malicious and others had a dark side but had a good side too. His women were strong and independent. His stories were well-crafted and griping. L'Amour made you feel like you were sitting around a campfire listening to a good storyteller.
He was born in Louis LaMoore in 1908 in Jamestown, a small farming community in North Dakota, the last of seven children in the family of Louis and Emily LaMoore. He was a large animal veterinarian who had arrived in the Dakota Territory in 1882. Young Louis grew up listening to stories by his grandfather who had fought in both the Civil and the Indian Wars. One of his uncles was a ranch manager, another an itinerate cowboy.
As a youngster he was an avid reader of the works of Jack London, Robert Louis Stevenson and others.
Hard times came for the family during the post-war recession in the early 1920s. His older siblings were on their own. Dr. LaAmoore, Emily, Louis and his adopted son John, took to the road and over the next several years They skinned cattle in Texas, baled hay in New Mexico, worked in the mines in Arizona, California and Nevada, then north to the lumber camps in the Pacific Northwest. During these travels Louis met a number of colorful characters, many of whom had actually experienced life in the Old West and he later modeled these in his novels.
During these years he worked as a professional boxer, mine assessment worker and as a merchant seaman, he traveled to the far corners of the world.
In the early 1930s the family moved to Choctaw, Oklahoma where he altered the family name to L'Amour and decided to become a writer. Success came slow at first and he continued working as a merchant seaman until the outbreak of WWII. He went into the Army and after boot camp qualified for Officer's Candidate School, then Tank Destroyer School. As an Army lieutenant he continued to write short stories when time permitted. After the war he began to write pulp westerns for less than $100 a story. The popularity of the pulps began to fade in the early 1950s and he began to write for the "slicks" including Colliers and Saturday Evening Post.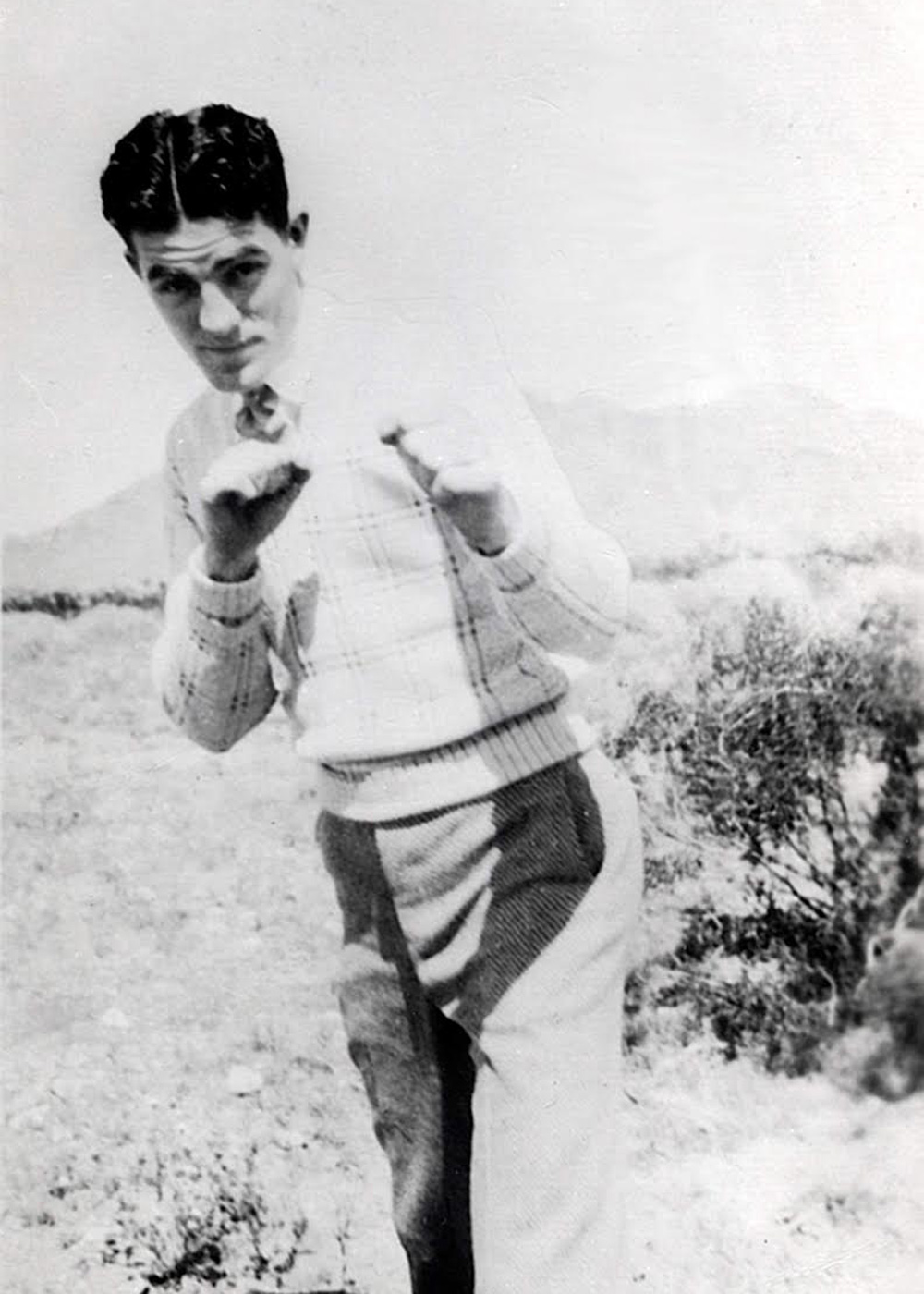 During the 1950s Louis moved to California and began writing books through Bantam and Gold Medal. Since the publishing houses limited their authors to just two a year any were under nom de plumes.
His first big break came in 1952 when John Wayne bought the screen rights for a short story, The Gift of Cochise. The screen writer made several alterations including changing the protagonist's name from Ches Lane to Hondo Lane. The movie was released with the title Hondo.
Louis retained the rights to novelize the screenplay and when the film was released in 1953 his book, titled Hondo was released the same day. Wayne called Hondo the best western novel he'd ever read.
In 1956 Louis married an aspiring actress named Kathy Adams, daughter of a silent movie star and resort developer. The couple much of their time traveling the West researching locations as settings for his novels. In 1961 their son Beau was born and three years later, a daughter, Angelique.
During the 1960s he introduced the award-winning Sackett family to the world. He also saddled himself to one author, Bantam.
La'Amour wrote 100 novels, over 250 short stories and sold more than 320 million books. They're still selling. His works have been translated in more than ten languages and all are still in print.
Louis' many awards include the Western Writers of America's Golden Saddleman Award. His novels Hondo and Flint were voted places in the 25 Best Western Novels of all time. In 1983 the U.S. Congress voted him the National Gold Medal. A year later the Presidential Medal of Freedom. Not bad for a small-town boy from North Dakota.