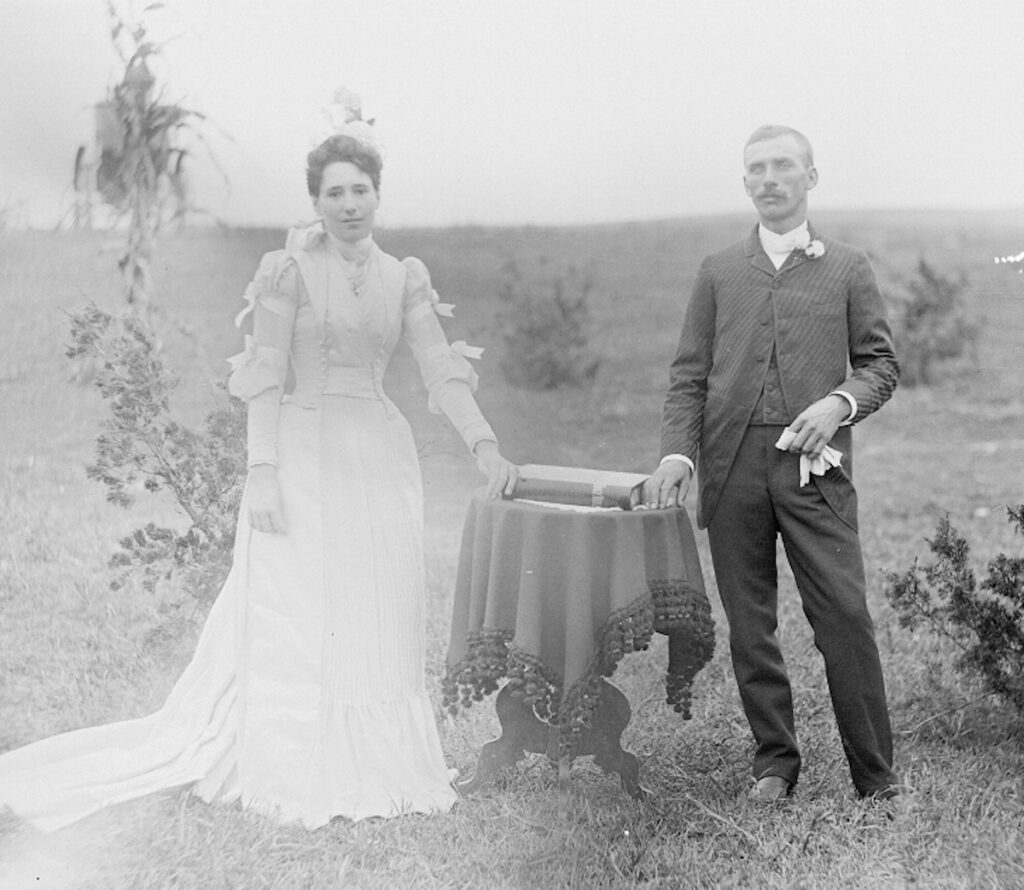 Are they still around today?
You may be surprised to learn that international marriages facilitated by brokers and dating tourism sites are more common than you'd think, and they're not always the tawdry affair they get painted as.
How did placing an ad for a wife or husband even become a thing? There are instances of mail order brides as early as the 1800s when American frontier life was lonely for men trying to blaze a trail in the unsettled West. The discovery of gold in the Western frontier led a mass migration of eager, optimistic men hoping to strike it rich. But the extreme lack of ladies was kind of a drag (at least for the heterosexual
among them). American men in the West would take out ads in East Coast papers (and sometimes in other countries) and write letters to churches, all in the hope there'd be some available unmarried woman who was up for adventure and blazing a trail herself.
Widows seldom stayed widows for long. One man noted in his diary a "Mr. Apperson was married to a Mrs. Bondurant. He is a widower of about 4 months and she a widow of some six weeks." And a newly arrived Canadian told of a Sonoran woman who buried her husband one day and married the chief mourner the next afternoon.
Some women did not leave matters to chance but spelled out their intentions and requirements in newspaper notices. One such advertisement read:
A HUSBAND WANTED
"By a lady who can wash, cook, scour, sew, milk, spin, weave, hoe (can't plow), cut wood, make fires, feed the pigs, raise chickens, rock the cradle (gold rocker, I thank you sir!) saw a plank, drive nails, etc. These are a few of the solid branches; now for the ornamental. 'Long time ago she went as far as syntax, read Murray's Geography, and through two rules in Pike's Grammar and. Could find 6 states on the Atlas, could read, and you see she can write. Can—no could—paint roses, butterflies, ships etc, but now she can paint houses, whitewash fences and etc. Now For Her Terms: Her age is none of your business. She is neither handsome nor a fright, yet fat old man need not apply, nor any who have not a little more education than she has, and a great deal more gold, for there must be $20,000 settled on her before she will bind herself to perform all the above."