Were there any women peace officers in the Old West?
Holly Dew (Ahwatukee, AZ)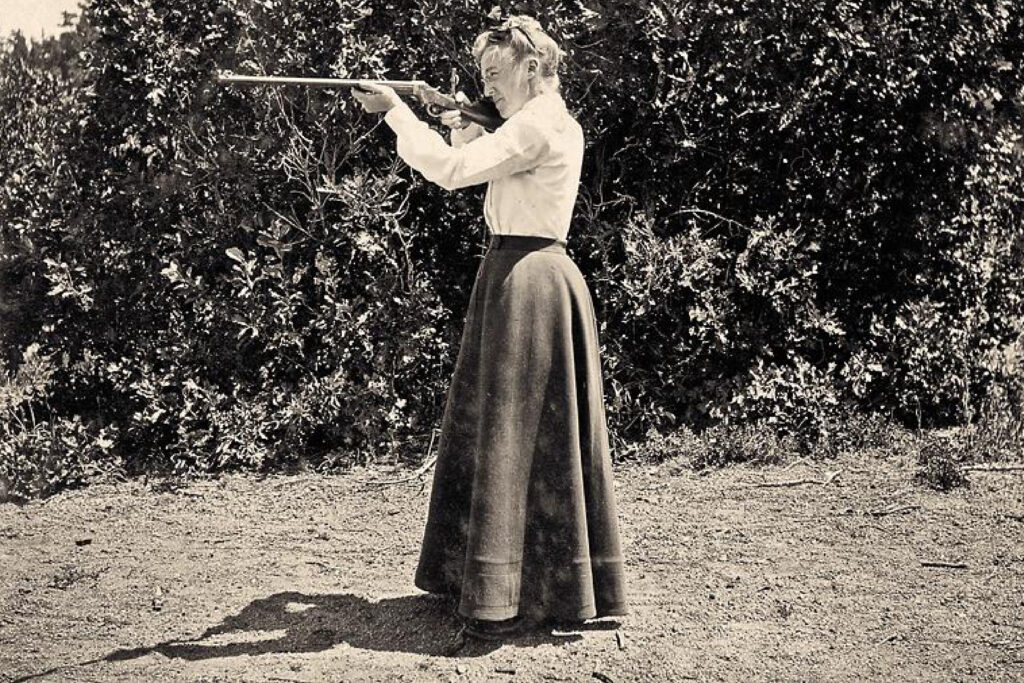 I haven't run across any from the Old West and I believe if there was one, she would have been heralded in print by now. An article "Frontier Women at Arms" in the July 2005 issue of True West features female hunters, cowgirls, ranchers, teamsters, prospectors, exhibition shooters, adventurers and outlaws, but I haven't run across a female peace officer in the Old West.
There was Kate Warne, the first Pinkerton Detective who became a detective in 1856 and served for twelve years during which time she supervised female operatives.
During the twentieth century there were three women who completed their late husband's terms after they died in office. Jewell Jordan finished her husband Lon Jordan after he died on February 28th, 1944. Frances Porter of Mojave County, March to December,1960 and Belle Tally, Graham County, November 21st to December 31st, 1936.
These were all in Arizona so it's likely there were others around the western states during the 20th century but it's unlikely to have occurred during the 19th century. Remember the sheriff is elected by the voters and women didn't get the vote until 1920.
Cave Creek, Arizona was still pretty western in the 1920s when Catherine Jones moved there so she was a 20th century peace officer. She and operated a cow ranch. A small woman, she was known locally as Cattle Kate. She enjoyed painting and reading poetry, and she always packed a pistol. She was appointed as a Maricopa County deputy sheriff in the Cave Creek area until she was in her 70s.
During prohibition, she declared war on bootleggers who were using her spring water to make moonshine. One day, she ordered one off her property. He looked at the small lady in the wide-brimmed hat and decided to call her bluff. She immediately drew her pistol and promptly shot off a piece of his ear. That was the last time she had any bootleggers around her place.