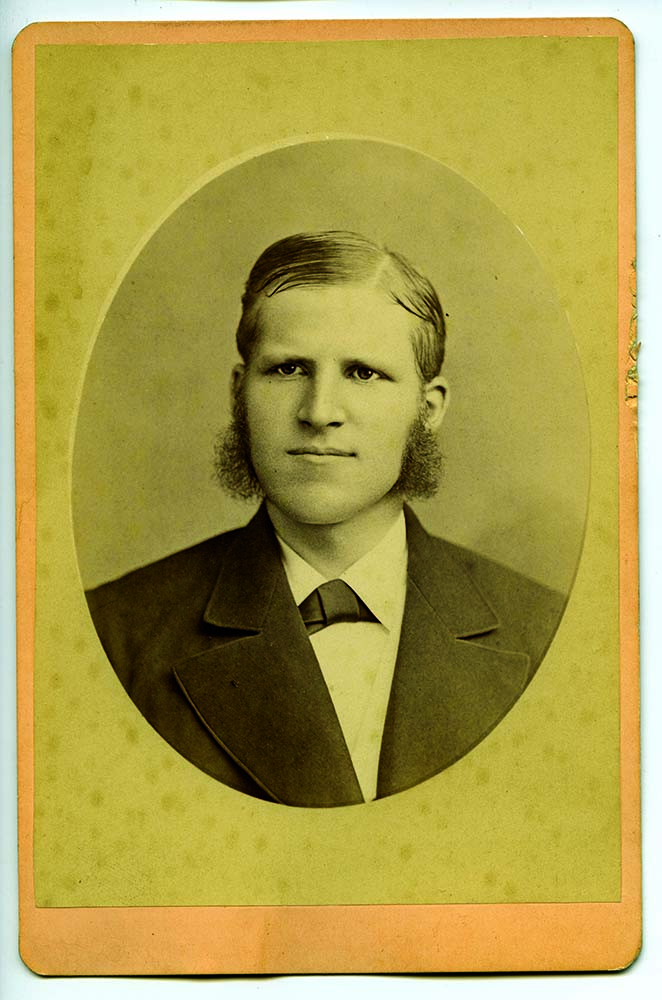 Moses Hazeltine Sherman is a great example of the many bright young men who saw the opportunities in the Arizona Territory in the late 1800's. He arrived in Prescott in 1874 when he was just twenty where he taught school. For the first 18 months he was Prescott's the only teacher. He organized the first graded school in Arizona and became its first principal. At the same time and demonstrated a penchant for business by raising capital brokering mines and ranches. In 1879 Territorial Governor John C. Fremont appointed him Arizona's first Superintendent of Public Instruction. The governor's wife, Jesse Benton Fremont was a volunteer teacher, regaling the students with stories of her world travels and her acquaintance with the crowned heads of Europe.
The school grew so rapidly Prescott erected a large handsome brick building that is still in use today. Following that he served two terms, 1883-1887 as Adjutant General of the Territory. He would continue to use the title "General" for the rest of his life. In April 1881 he was appointed a Deputy U.S. Marshal in the Arizona Territory Judicial District three.
In 1884 he helped found the Valley Bank of Phoenix (later of Arizona) acting as President. At the same time building the Phoenix Trolley  and some canal and water services.
When Phoenix became the Territorial Capital in 1889, he donated land for the capitol. A year later he moved to Los Angeles to speculate in land and build an electric trolley system to serve his real estate investments. Sherman would go on to become a multi-millionaire. Not bad for a man who started out as a small-town schoolteacher in Arizona.