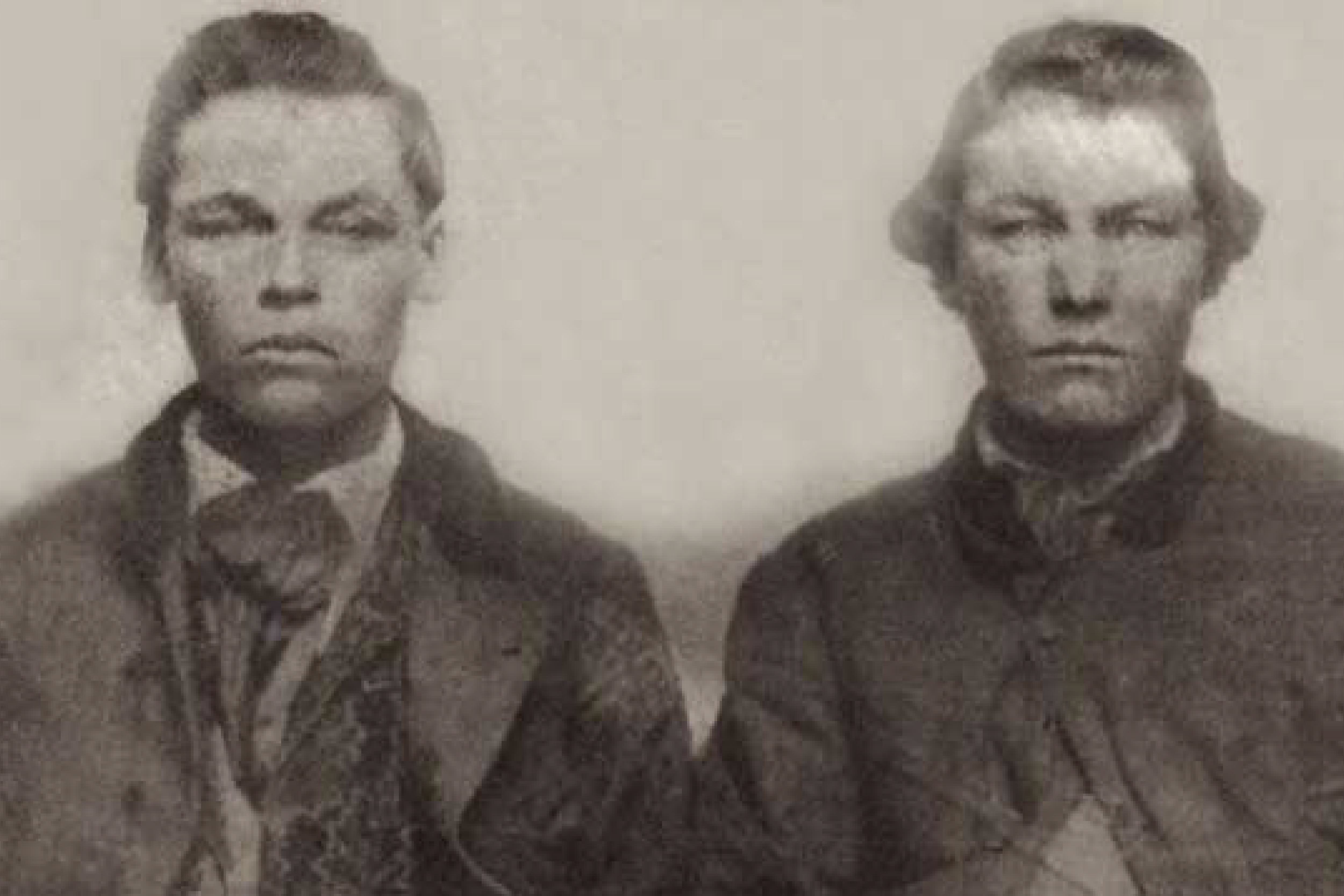 Or, one good bullet deserves another.
Mike Meagher (right in photo, next to twin brother John) was a great lawman in Kansas and the Indian Territory, mostly in the 1870s. His reputation: courageous, honest, capable. In 1877, Meagher killed Sylvester Powell in a gunfight in Wichita. It was a fateful act. Four years later, one of Powell's relatives, Jim Sherman, gunned down Meagher.
But the cycle of vengeance wasn't closed. In August 1896, Sherman was shot down from ambush. John Meagher was believed to be the shooter, although he was never arrested or tried.